Old Susannah tries to get to grips with the newspapers, the actual news, and council-speak.  By Suzanne Kelly.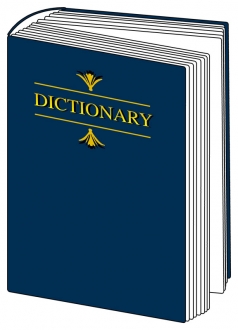 Dancing in the streets is assured today, for tomorrow we will be dancing on the concrete ramps!  (hopefully without falling off of them).  Rejoice!  Result!  The lovely ramp / Teletubbies design has been selected (just in the nick of time for the Referendum, mind) to 'transform' Union Terrace Gardens.
Old Susannah has been laid low by a cold/cough, so no outings of  late to Brewdog or anywhere really.  This has given me plenty of time to catch up on my leisure reading, so I've now read tons of minutes, board reports, registers of interest and so on.   But I'll soon celebrate this good news with a brewdog or two.
I was so glad to have bought the Evening Express on the 17th; it had taken its own 50-person poll and guess what?  Yes, 59% of people polled want to 'transform' the gardens!  Fantastic!  Perhaps we should just knock the Referendum on the head now and go with those results.
To those few remaining NIMUTGs / NIMBYs / Luddites out there who think the vibrant and dynamic scheme to put concrete ramps over Union Terrace Gardens is nothing but the old boy network flexing its muscles to give some of the more hard-up members work, money and real estate, I say no.  There is no conspiracy.  There is nothing untoward going on.  (Can I have a directorship now?)
If anything looks funny, be it overlapping interests and board memberships, coincidental office block developments in the area, or what have you, here are some useful definitions to allay any fears.  Rest assured – in a few short years when you're looking over your plastic hedge in the Monorail Café as the band plays in the Dr Bochel outdoor auditorium, you'll look back and be glad that your tax money was well spent in convincing people what's really important.
The Gardens dominate the news and the definitions this week as well.
City Garden Project Minutes: (compound noun) a series of documents charting the apolitical, beneficial, transparent proceedings of the Project team appointees.
We've already seen that there is no overlap between the City, Chamber of Commerce, BiD,  a couple of multi-millionaires and some council officials.  Here's a little quote from the September City Gardens Project Implementation Team which shows as much:-
"Agreed that it would be helpful if ACSEF and Aberdeen Grampian Chamber of Commerce could provide supportive letters to the key decision makers within the Scottish Futures Trust.  The web link to the submission to be forwarded to ACSEF, the Chamber and BID".
and now to illustrate the total independence of the Implementation Team, let's put some names in brackets for the organisations listed above of people connected to the City Gardens Project as well:
"Agreed that it would be helpful if ACSEF(John Michie, Jennifer Craw, Colin Crosby, Tom Smith, Callum McCaig) and Aberdeen Grampian Chamber of Commerce (John Michie, Colin Crosby) could provide supportive letters to the key decision makers within the Scottish Futures Trust.  The web link to the submission to be forwarded to ACSEF, the Chamber and BID (Callum McCaig, John Michie – Chair)".
It's going to be a hard slog for these people to get themselves on side, don't you agree?  Or perhaps that's what's meant by 'having a word with yourself.'
For a more complete de-bunking of any lingering doubts, have a look at this little link, showing the members of some of our homegrown organisations.  http://oldsusannahsjournal.yolasite.com/
Overlap: Adjective – for two or more items to share similar components, area or characteristics.
If you have looked at the spread sheet on the above link, you will see there is just a touch of overlap.  Believe it or not, there are people who are involved in a quango here, a committee there – and all of them relating in some way to the desire to improve Union Terrace Gardens.
That nice Mr Michie gets around quite a bit, as do Messrs Collier and Crosby.  Never before have so few done so much in so many organisations against the wishes of so many.  Referendum or no, I think this lot are unstoppable.
Bad Timing: (Eng Phrase) events which in some way conflict with each other or subvert other events.
This will be a tough one to explain, so here is a wee example.  The deadline for registering a group for the Union Terrace Gardens Referendum was 13 January – so far, so good.  The deadline for these groups to submit a 300 word statement as to why people should vote for or against Teletubby land – sorry the dynamic ramp system which will turn Aberdeen into Barcelona– is 20th January at 5pm.  The Referendum is a month away.
Still so far, so good.  Then we come to next week. On 25th January the full council is going to vote on a report about the Gardens project – the report has various clauses which seem to indicate this thing might cost the City money after all – who would have guessed it??? But by then it will be too late for any of the statements going in the Referendum voting pack to be altered.
On 25 January it will also be too early to know what the referendum result will be – but the city is still going to vote on some very crucial items.  Why you might ask is this happening now? Why would the city want to do this before the referendum and before the new council is elected in May – only a few  months away?
It couldn't possibly be so that any potential voters see the City voting to go ahead and decide that voting in the referendum (which is not binding of course) is pointless.  It is not to discourage, dispirit or mislead – obviously not.  I think this haste all just has to do with saving time.  I did ask this question of the council – and they've told me not to worry my old head about it.  Fair enough then.
PS ….
I am currently less than pleased that the City cannot (or will not) provide me with a list of property that the Mortification Board is responsible for – the FOI folk have told me to come down and look through the archives.  I still can't believe Councillor West (leader of the Morticians – sorry Mortification Board) doesn't have this info.
However – I am happy with him on this one score, and I thought  it worth sharing.  So, here are some extracts from old minutes from the City Garden Project Monitoring Board – cast your mind back to August – this is what was being said…
"Councillor Yuill asked Mr Brough to confirm whether there would be a 'no action' option on the card. Mr Brough replied that there would NOT be a 'no action' option at this stage because the feedback was part of a tendering process to select the best of six designs. Once the best design has been selected, other parties, such as the Council, may wish to determine whether the status quo was preferable to the chosen design. However the Project Management Board do not see this as their role. Their job is simply to come up with the best possible design for a proposed City Garden Project.
Councillor West asked that it be noted that every week the councillors of the Monitoring group have asked for the 'no action' option to be part of the public display and this has been passed on to the Management Board by Mr Brough. The Councillors stated that they were very disappointed that this was still not an option".
You might ask yourself who is driving this project.  It's not the citizens.  It's not the councillors.  The answer just might lie on my spread sheet.
Next week – A Milne special issue, some Trump gossip, and more.