Voice's Old Susannah writes from New York and looks at the 'Deen from a slightly different perspective. By Suzanne Kelly.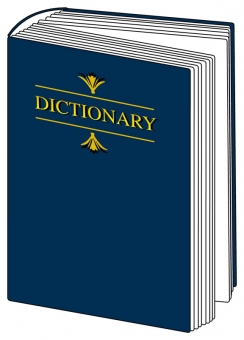 Greetings from New York, which I guess is also a bit of a city of culture like Aberdeen is. A foot of snow fell here yesterday, which has led to strange sights. Trucks spreading salt and grit were immediately deployed to major highways and bridges. Ploughs worked round the clock clearing the major roads, then the smaller ones. Most schools were closed almost immediately after the snow was forecast. Things got stranger though.
City and town governments worked to ensure public pavements were cleared. Police were out warning motorists which streets shouldn't be used yet, and news broadcasts gave on the spot updates.
Furthermore, recorded messages went out to all residents, telling them not to go out if they didn't have to, advising of changes in trash collection times and so on. These recorded messages reminded people of both emergency and non-emergency telephone numbers.
Neighbours telephoned each other to see if anyone was in need of help or food. People got out and shovelled snow, ensuring that the walkways were all clear. New York, it's a helluva town. I fondly remembered the past Aberdeen City administration, which ran out of grit, which it said was very expensive. Good times.
Perhaps a few New York and Aberdeen comparison related definitions are called for, all things considered I think New York City and State could learn much from  Aberdeen City and Shire.
Municipal Park: (Eng. compound noun) open ground, forest, beach, and other areas owned, run and managed by the public sector.
Long Island is a long, thin island perpendicular to New York. It may be fairly built up close to Manhattan with Queens being densely populated, but there is still scope for development. It has over 60,000 acres of beach, forest, meadow and woodland people can roam. However, I took a long walk on a beach, and I hardly saw any other people: this means land is being wasted.
There is a famous green space called Sunken Meadow, but I can't find word of any plans to raise it to street level and build a public square on it.
Even without building a granite web, monolith or glass worms being built, tourists and locals seem to want to spend time playing, walking, exercising and indulging in sports in outdoor locations. Much of this land has been designated 'protected open space', which means no one can build on it, even if they have lots of money. I guess Long Island is closed for business and not very forward looking.
Donald Trump bid to do some work at Jones Beach
There is no local development plan created by planners and builders, and taxpayers seem to get a say what will happen.
Of course planning should be left to professional house builders, unelected groups like ACSEF and elected officials who instantly become planning experts after elections, just like we do back in Aberdeen.
Long Island has a private trust which works with the government to protect the green spaces; somehow these people cling to the idea that green spaces are good for tourism, public health, surrounding businesses and air quality.
Donald Trump bid to do some work at Jones Beach; initially an art deco building was going to be redeveloped. For decades there was a public restaurant on the beach, and Trump was going to come in, dig several more underground stories (on the beach, which sounds really exciting), and modestly call it 'Trump on the Ocean'.  But Hurricane Sandy was given as the reason for the project falling through.
Oddly enough, other local businesses and structures managed to come back from the storm, but it proved too much for Trump. According to the Huffington Post at the time:
"The billionaire real estate mogul has abandoned plans to build a controversial $24 million catering hall called Trump On The Ocean because it's, well, on the ocean, Newsday reports. Developers and state park officials are calling it quits on the restaurant, which was planned for New York's Jones Beach park, citing concerns over future storm damage after the current foundation flooded."
http://www.huffingtonpost.com/2012/12/27/donald-trump-jones-beach-sandy-ocean
So, it seems that building on sandy coastlines that are occasionally hit by storms can be difficult, and moving sand and storms are sound reasons for Trump to cease construction plans and abandon promised developments. I'll be glad to be back in Aberdeenshire where such a thing couldn't happen.
Meanwhile back in the Deen, officials have commented on the news that the remains (legs actually) of deer were found on Tullos Hill and on Kincorth Hill earlier in January. The police were swift to correct a source who reported five deer had been killed on Tullos Hill; it was only four – you'll all be as relieved as I am to know it's a mere four, not five butchered deer.
With regards to the deer leg found on Kincorth Hill though, things get stranger. The person who found the leg ran into someone who claimed to be a ranger – but the ranger service claim no rangers were in the area.
it preserved the original external wall with its interesting architecture
Whether the deer were chased with dogs, shot, or otherwise killed and how much suffering was involved remains a mystery, but no doubt our ranger service and police will pull out all the stops to find out what's going on and protect our wildlife.
You know, the wildlife that had no 'natural predators' according to our city officials and Aileen Malone, so that they had to be shot for the trees to be planted. At least we'll soon have a beautiful source of lumber –  sorry community forest – that deer can live in, created by killing the existing deer and removing most of the gorse they could have potentially hidden in from whoever is killing them.
So, another 'Well Done' goes to those on the tree scheme. Cheers chaps. No doubt you'll get some more awards soon.
Museums:
Old Susannah visited the Metropolitan Museum of Art; the admission fees are optional, and dozens of schools were visiting. Oddly, there was construction work taking place to keep the building in good repair. There had been an extension built; this was a high ceiling extension with one glass side; it preserved the original external wall with its interesting architecture, yet made a nice large space for modern art.
It would of course been much more hip and happening if they had plunked a giant rectangular building on top of the existing structure, but it took Aberdeen to think of such a concept. In fact, the whole area is part of a historical district and local residents participate in preserving and celebrating the area.
Strangely, this was a natural evolution based on the artists who practiced in the area, the galleries, the high quality of the architecture and so on. If New York were better organised though, it would have a few dozen different groups, quangos and initiatives assigning names to different quarters arbitrarily, and then changing these names around every time a new shop or gallery opens or (more likely) closes.
See you in Aberdeen's cultural quarter when I'm back – I'll just have to figure out if it's still on Holburn Street this week, or if the powers that be have moved it back to the HMT area or not.
I'll definitely be in the Merchant Quarter to soak up the promised café culture.
"Described as the "beat and soul of Aberdeen" it offers some of the best dining experiences in Aberdeen, contemporary clothing shops and live music venues."
http://www.rguschoolhillcampus.com/aberdeen/leisure/ 
There are dozens and dozens of small museums in New York State; many of these smaller ones are run by volunteers, and supported by private and public funds. Even the less profitable museums are retained because they are cultural assets. In short, these places and their collections should be sold to make more money. Raynam Hall for instance is a small white colonial house with exhibitions from the Revolutionary War.
Fundraising would not have worked here in one of Scotland's richest cities
It's small, there are no rides, and there's not even a giant parking lot. The permanent collection will never be broken up, and for some reason local schools make cultural trips and take students to see Raynam Hall and other museums as part of their education. Sounds expensive to me.
Back in Aberdeen, we realise the value of our culture. We sell it. Thomas Glover House wasn't pulling in enough money, so in 2012 its trustees sold furniture. As the Scotsman reported:
"Councillor John Reynolds, a former Lord Provost of Aberdeen who is one of the Glover house trustees, explained: 'There was no money coming in and the curator had to go and the place had to close. And for the last two years the building has just been kept wind and water tight.
'We had two options – either to sell the building or negotiate with the council for them to take it over. And that is where we are this moment in time."
Mr Reynolds continued:
"We had to clear the place to save on the business rates which were quite exorbitant. We sold some of the period furniture – none of it Glover's – which we had bought for the house and we put the important items we had collected into storage'."
http://www.scotsman.com/lifestyle/heritage/tourist-plan-for-scottish-samurai-s-aberdeen-home-1-3278025
By the way, Glover was a little-known figure who opened up a small country named Japan to the western world; he was also involved in founding a small company called Mitsubishi. The house has been closed for two years. Yes, I guess in a poor city like Aberdeen John Reynolds was right – there were only two options – sell parts of the collection or close.
Fundraising would not have worked here in one of Scotland's richest cities; applying for grants and loans from public and private sectors here and in Japan would not have been an option, either. Better not to have tried. But there is good news.
Glover made history; he introduced two cultures to each other, brought new art and design to the west, and made numerous contributions to Japan and Scotland. Therefore it is only fitting that his old house is to be relaunched as:
"a temple of good economic relations between Scotland and the Land of the Rising Sun."
So, forget the Glover-related history, artwork, culture, etc. What we really need is a temple to economic relations.
If there is one thing that we do worship in Aberdeen, it is economics. Pity they didn't think of turning Glover's house into a temple to money earlier; no doubt that would have got the attention of Aberdeen's great and good. Perhaps a Temple to Mammon could be built over UTG as well. There's no word yet what form of worship will take place in the 'Glover Temple to Economic Relations', but I'll keep you posted.
when the structures have sufficiently rotted, the land can finally be used for new offices or housing
In summary, New York has many small museums which get grants from the public and private sectors. School visits to these places help support their upkeep, and children get to experience the past and their culture first hand – they should of course be learning how to pass exams instead.
Such museums preserve aspects of culture and history, instead of being 'forward looking' and take up valuable land which could be developed instead.
By contrast, Aberdeen, the would-be city of culture, is a bit light on such field trips, has high business rates, and allows people to flog the contents of its historic buildings which are left to rot like Glover's house and Westburn House; in a few years, when the structures have sufficiently rotted, the land can finally be used for new offices or housing.
New York's government supports museums large and small, and I'm not at all sure if they even have a version of ACSEF at all.  Aberdeen instead pours money into worthwhile successes like ACSEF, which have the talent that's made our retail sector what it is today.
We spend our tax money on really important things like bidding to be City of Culture and paying consultants to come up with great new city of culture proposed events like 'gigs on rigs' and the concert on the Dee which was to feature ships' horns, water and horses, while our existing museums close.
It's worth mentioning that there is one organically growing sector with a geographical area not planned out by ACSEF or Inspired: The Beermuda triangle is a reality. BrewDog and the Moorings started it with their copious selections of great craft brews; Six Degrees North and latterly Casc have opened their doors to take advantage of the growing interest in beer and the resultant potential for revenue.
This happened without any ACSEF think tanks, no outside consultants, and not even Rita Stephen. We've got a mini cultural/retail happening, and it's happening because of a few innovators.  Who knows? Maybe the Beermuda Triangle will make it onto the official 'quarters' map one of these days.
Newspaper: (Eng. plural noun) a printed publication containing current events, stories; recent history as well as advertisements and editorials.
Old Susannah has been keeping up with the exciting news from Aberdeen as well as the more mundane New York goings on.
Here in New York, the papers vary widely in political outlook, making it very confusing to know what you should think on an issue. The New York Times, Newsday, The New York Daily News, The New York Post and a few other such minor publications vary widely in outlook, and not too many of these have lots of cute pictures of babies or newlyweds taking up the first few pages of the news.
The stories in newspapers such as the NYT and Newsday can't be up to much; most of their pieces are available free online. You can subscribe to Newsday for instance and get both a paper copy and the full online version for just about the same cost of getting the web content of the Press & Journal (now a bargain at 1 year: £129.99).
Worse still, most of the New York newspapers print letters from readers on different sides of an issue, thus confusing readers. I can find no traces in New York's newspapers of 'Happy Tots' competitions, and no articles at all about the important work ACSEF does or what its members' opinions are. It's as if the New York papers don't pay attention to the important international news at all.
All in all, we have two interesting cities with coastal areas, meadows, forests, interesting architecture, and a mix of cultures. One city preserves its green spaces and historic buildings at all costs, spends money on ensuring children's education includes culture, history and arts, has a wide range of newspapers giving different points of view, and favouring citizen-led initiatives to naturally shape policy and where culture and arts evolve naturally with public and private support.
Here's hoping that New York will forget all that nonsense soon, and start thinking like our quangos and governments do here.
Comments enabled – see comments box below. Note, all comments will be moderated.