Old Susannah watches the latest developments in the 'Deen and the wider world and feels like a deer caught in headlights.  Here is this week's look at what's happening where and who's doing what to whom.  By Suzanne Kelly.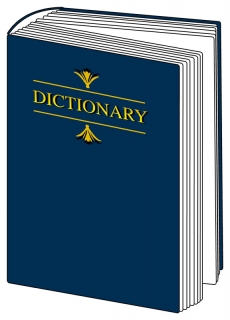 Evening Express readers were rejoicing in the streets last weekend as the results of the 'Happy Tots' photo contest were revealed. Little wonder then, that there has been no word there or in the P&J of Anthony Baxter's continued world tour of his award-winning film 'You've Been Trumped, or the screening of Emily James's film 'Just Do It' at the Belmont. Nor was there space for the little matter of the council's ongoing deer debacle.
Word has it that the SNP is growing squeamish over the blood-letting that the little creatures (ie the LibDems) will suffer at the ballot box when the voting season opens, and are looking for a way out.
Let's hope so. Not even the most gullible politician believes the promised carbon off-setting benefits of this unwanted forest has any merit. The Public Services Ombudsman likewise are weighing up the City's actions over the deer. The Ombudsman may soon look at other matters, but that is another story for another time.
In the larger, non EE world, there is violence at every turn it seems.  Happily we can all feel safer for a few reasons. One, the use of tasers seems to be going up in the UK.  This seems to coincide with the number of deaths caused by tasers likewise increasing – but then again, that means less criminals on the streets.  
It also means less innocent people on the streets, but you can't have everything. 
Tasers don't cause severe agony I'm told, but there was a police official who was going to make a film demonstrating how innocuous the tasers were, using himself as a guinea pig.  Unfortunately, he was in excruciating pain, and his little film didn't have the desired effect.  Tasers are only used by calm, rational, well-trained men, and not angry cops who might repeatedly taser a suspect until they die.  Usually.
But I feel even safer still:  the US Navy's been spending time (and lots and lots of money) developing a means to make their weaponry even more deadly.  It has been said that this new technology means weapons can explode with up to five times the energy of existing armaments.  I guess this is their way of trying to be more energy efficient, so that's quite good.  As things stood, NATO was only able to destroy the world a few dozen times over. Now we can sleep soundly in our beds.
Old Susannah enjoyed the (mostly) sunny Tullos Hill picnic last Sunday and was happy to see some new faces there. 
It is a beautiful hill with beautiful panoramic views over city and sea – so it's got to go.  Sadly, a second group of picnic-ers failed to find the main party, but a good time was still had. 
Anyway, time for some definitions.
Board:
(noun) a collection of people who have managerial, supervisory, or other responsibilities and powers, e.g.. 'Board of Directors' 'Board of Governors'.
Private company boards are established (normally) to oversee methods and manage reasonable, defined objectives.  However, we are in Aberdeen, and are ruled by Aberdeen City Council.
There is no shortage of boards set up by the City and given  powers – powers which are always used in a fair, reasonable and democratic  way.  The Licensing Board did itself proud two years ago; it ran straight to the Press & Journal to say a dozen or so restaurants and clubs, etc. were not compliant with new licensing laws.  These wrong-doers were named and shamed in the press, and faced being closed, fined, and having their licenses revoked.
In a truly dramatic style, this was announced about a week before the traditional Christmas lunches and dinners were to be held.
Naturally you would expect a Board to have possession of all the facts before going to the papers.  Yet somehow this board made a few tiny mistakes.  A few of those it named as non-compliant with the law had, er, long gone out of business.  Slightly more embarrassing, at least two of the named-and-shamed establishments were fully compliant, having jumped through hoops made of red tape.
Old Susannah had planned a lunch in such a place, and called the Board once I knew for certain how wrong the Board was.  I spoke to a woman; she was very helpful.  She asked me who I was to question the board, and told me I must be mistaken.  However, a day or so later, the Board had gone back to the P&J with a grudging retraction.  My Christmas lunch went ahead, and all was right.
But here are a few lines from the Board we should all be looking at:-
"The role of the Project Monitoring Group is to oversee the Union Terrace City Garden project's progress and ensure that Council's interests, and that of the majority of Aberdeen citizens, are protected as the project progresses. The membership of the Project Monitoring Group comprises   Councillors Malone (Chair), Boulton, McDonald, Kirsty West, Wisely, Young and Yuill".
"For reference, the membership of the City Garden Project Management Board comprises Councillor John Stewart (Chair), Councillor Callum   McCaig and Valerie Watts, ACC; Tom Smith and Colin Crosby, ACSEF; Jennifer Craw, the Wood Family Trust; Bob Collier, Aberdeen and Grampian Chamber of Commerce; John Michie, Aberdeen City Centre Association; Lavina Massie, the Aberdeen City Alliance, Maggie McGinlay, Scottish Enterprise and Paul Harris, Gray's School of Art".
– Aberdeen City Council Website
I guess it must be an Aberdonian thing, but here we have a board to oversee a project which 55% of people responding to a survey don't support.  (Arguably the number against ruining UTG is higher, as a tiny hiccough in the online voting system changed negative votes to positive ones – I guess it's hard to use this new-fangled technology).
Isn't it wonderful that this Board just sprang into being without the need to trouble the taxpayer or voter as to their thoughts? 
Perhaps it will be a difficult job to be a board member here – for one thing these selfless souls have to 'oversee the progress' of the project which is unknown (there is no scope, timescale or budget agreed – but I'm splitting hairs).  If you look at the paragraphs above, you might get the idea that not progressing the project is not an option.
The tricky bit will be how on earth to 'ensure that Council's interests, AND that of the majority of Aberdeen citizens, are protected as the project progresses.'
 I vote we protect the Council's interests above all else.  The project will progress, and the vastly different interests of the Council and the citizen somehow have to be both 'protected'.   This Board (led by one Mr Gerry Brough) has so far protected us by employing a wide range of techniques.  
These include setting up a company to take the project forward with no mandate from the people, stacking the board with people who want a Wood Group solution for UTG, and by redacting minutes to protect us from truth.  I feel as protected by Gerry Brough and this board as I do by the US Navy and its brand new super-explosives.
It is unclear who designed the make-up of this board, but I wonder – did they have a small, subconscious desire for the project to go ahead? 
It almost seems as if most of these people are desperate for the gardens to be turned into whatever Wood (and Milne) want.  Then again, the presence of Jennifer Craw to represent the Wood Family Trust is a reassuring sign that everything is totally impartial and 'above Board'.
Citizens opposed to the project should not bother their heads about the decision the board made:  there will be no opportunity at the upcoming public consultation to vote to leave the gardens as is.  You get to vote on which of the six shortlisted projects (again chosen by a handful of non-elected people) you want – and that's that.  And this wonderful, unbiased board has just decided at its last meeting to start lobbying government officials to pressure them to go ahead and fill in our garden.
If you want to write to the Board and tell them how happy you are with their work so far, please do.  And if you feel like doing some lobbying of your own, you can always write to the Scottish Futures Trust to tell them how happy you are about these fantastic garden-raising  plans.
The City is some £50,000,000 in the red
But of all the many boards we have working hard to keep Aberdeen the efficient vibrant, dynamic hub it is, there is a board composed completely of planks.
I refer of course to the Budget Monitoring Board:  the City is some 50 million pounds in the red that we know of.  That really is some job they have managed  these past few years.
Dictatorship
(noun) system of government wherein a single person or small  group has undemocratic control and powers over the citizenry; often a totalitarian state.
Despite their threatening and irrational behaviour, it looks as if some of the world's most hated dictators are set to topple.   These hated figures have held onto power at all costs, some for many years, despite people demanding that they go. Dictators try to threaten journalists and other critics; they use threats of legal action to silence opposition.  These dictators often look slightly deranged and dress in odd garments, and often look over-tired and slightly bloated.
One of my favourite quotes from the 'Harry Potter' series of books by the inimitable JK Rowling went something like this (I paraphrase).
"Dictators always fear the people that they oppress, for they know that one day, someone will rise above the masses and over-throw them." 
– Apologies for the bad  phrasing JK,  but it's true.  Those who come to power and then disregard clear voices of opposition and who do not play fairly will eventually be overthrown, or just voted out of office.
So dictators, do everyone a favour and just leave when asked to go.  (PS – in a related development it seems that Libya has finally got rid of Gaddafi).
Next week:  start queueing now:  the great St. Nicholas House furniture sale is ON!  Grab a future heirloom from the used, battered desks and chairs.  You paid for them once – here's your chance to pay for them again (not to mention the brand new furniture you bought for Marischal College).  Sale stars 3 September.