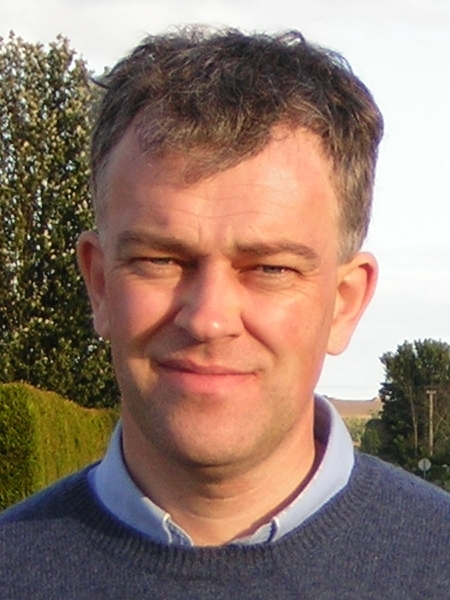 East Garioch councillor Martin Ford has urged the owners of the Kintore Arms Inn in Kintore not to delay and get the hotel open again as soon as possible.
The B-listed Kintore Arms Inn is in a prominent location in The Square in Kintore's town centre. The front part of the building was sold last summer and the Inn has remained shut since the property changed hands.
This has left the four and a half thousand residents of Kintore without a local pub or hotel, whereas a few years ago there were two in the town. Twenty years ago there were three.
"Kintore needs a hotel, an inn, and is certainly large enough to support one, or more than one," said Cllr Ford.
Cllr Ford (pictured) was speaking at Tuesday's Garioch Area Committee meeting during the Committee's consideration of two planning applications from the owners of the Kintore Arms for 'part change of use and subdivision of hotel (class 7) to form two class 3 (food and drink) units'. One of the applications was for listed building consent.
The applications had attracted 85 letters of objection, mostly from local residents concerned that Kintore would be left without a pub.
Cllr Ford supported the planners' recommendation that both planning applications be refused. He said:
"There is a planning policy presumption in favour of retention of tourist accommodation, unless it has been marketed as a going concern and failed to attract interest and it is shown that the business is no longer viable.
"The applicant has not demonstrated that the existing hotel business is not viable. But the proposed subdivision certainly calls into question how the upstairs hotel rooms would operate subsequently, potentially compromising the overall use of the building as a tourist facility. As such the application for subdivision and change of use is clearly contrary to policy.
"The lack of detail from the applicant means it would be completely inappropriate to agree the listed building consent."
Addressing the Area Committee, the applicant's agent suggested a refusal might lead to a protracted closure.
Cllr Ford refuted this suggestion, saying:
"I want to see the hotel back in use and open again. It is not in the interests of the owner or the wider community for the building to stay shut. The new owner has clearly spent a considerable amount to buy the Inn, and will want an income from the property. The community wants a pub in the town, and the population must be large enough to support that.
"This doesn't mean there can't be changes, and clearly the owner is perfectly entitled to make planning applications as he wishes. But the planning policy to protect the building's use as a hotel is right. The Inn is important to the character and vitality of the town centre."
The Garioch Area Committee agreed unanimously to refuse both planning applications.
Comments enabled – see comments box below. Note, all comments will be moderated.
[Aberdeen Voice accepts and welcomes contributions from all sides/angles pertaining to any issue. Views and opinions expressed in any article are entirely those of the writer/contributor, and inclusion in our publication does not constitute support or endorsement of these by Aberdeen Voice as an organisation or any of its team members.]