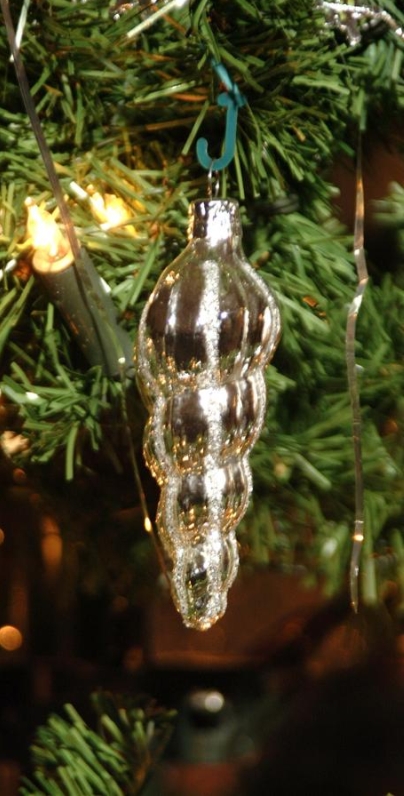 Twas the night before Christmas and all through the Deen
Nae een were stirrin, ye ken fit Ah mean?
ACSEF members were nestled all smug in their beds
Visions of brown envelopes danced in their heids
Lady Helen in her kerchief, and Sir Ian in his cap
Had just settled their brains for a long winter's nap
When out on their lawn there arose such a clatter
Ian sprang from his bed to see what was the matter.
Away to his window, he flew like a flash
Hoping no one would try robbing his cash.
The moon on the breast of the new-fallen snow
Gave the lustre of granite to objects below
When what to Sir Ian's beady eyes should appear
But a miniature sleigh and eight tiny reindeer:
"There's no right of access to land near my home
"I've got lots of money so you've no right to roam!"
Twas a little old man with a red suit and beard
"Could this be a communist?" Ian Wood feared.
Santa approached, getting out of his sled
Turning to Ian, this is what he said:-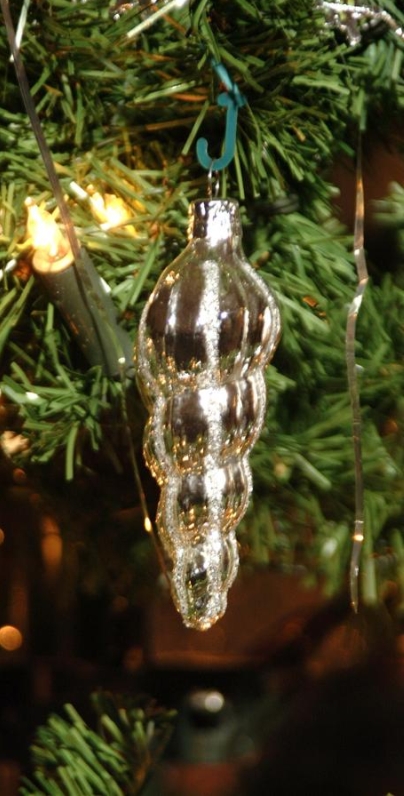 "Perhaps greed and age have made you grow thick
"For as any fool knows I am St Nick.
"I've come to the Deen to reward the good
"On second thoughts I could skip you, Ian Wood."
"The thing is, with the greedy things that you do
"I just don't think that I can believe in you."
At this Ian faltered – he so wanted presents:
"Hold on now Santa, I'm not one of the peasants.
"Let's talk for a moment so I can explain
"How you can maximise your capital gain."
"Pay your elves' wages from an offshore tax haven
"Hoots Santa – think of the dosh you'd be savin'.
"Perhaps you should start a 'Claus Family Trust,
"And there's 'Venture Philanthropy' – yes, that's a must."
"No taxes to pay and you'll save lots of money
"Stop giving away gifts for free – it's not funny,"
"Just because poor people put up a tree
"Doesn't mean you should give gifties for free."
Santa sighed, saying "Thank you indeed Ian Wood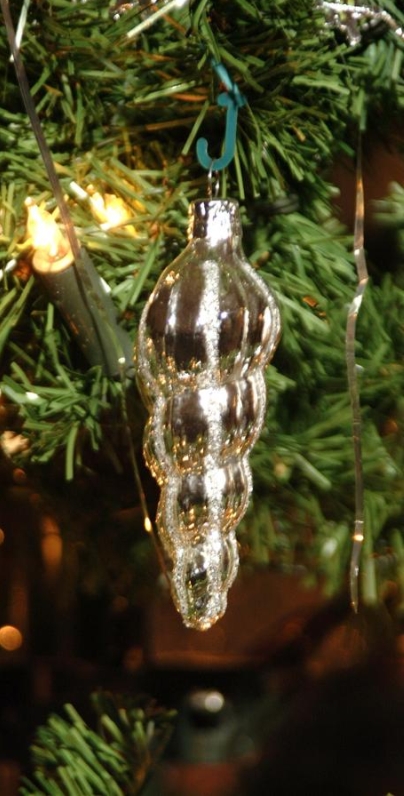 "I think though that you just might be up to no good.
"If you paid your taxes, if you weren't so greedy
"I dare say that others might not be so needy."
"I'll bid you good night; I'll say no more."
"But do say hello to your close friend, Mrs Craw."
Donner, the lead deer, was slightly perplexed
"Well Santa, which house will we fly to next?"
"Let's go to the Milne house since we are quite near."
And off flew St Nick, the elves and the deer.
"Santa, this heated driveway is quite nice,
"It's totally clear of all snow and all ice."
Stewart Milne's 'eco' house had some curious features
This driveway was welcome to Santa's cold creatures.
"Just one gift for Stew, here, do have a wee look"
St Nick was clutching a nice brand new book
"What is it called?" asked a curious elf
"Football for beginners" – Santa laughed to himself.
"I don't know that Stewart kens much o the game
"He cares more for money, still all the same
"In the spirit of Christmas and the spirit of Yule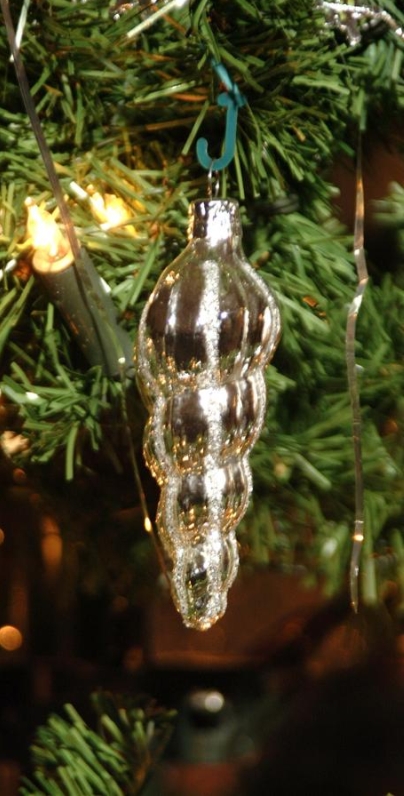 "This book may help him ken the offside rule."
Away the deer flew with the sled full of gifts
"Hey," Comet said, "D'ye ken Milne wears lifts?"
All the deer laughed until it was clear
That towards Aileen Malone's house they were drawing near.
"Don't be afraid of that witch" Santa said
"Who as we know had your comrades shot dead
"Deer, if anyone needed the loo,
"We're over Malone's house. Yes I think this will do."
Over Malone's roof they arrived in a twinkling,
And soon every reindeer and elf started tinkling.
"There are those politicians who will tell you, by heck
"that really it's raining as they pee down your neck."
"So do your business – relieve yourselves here.
"In memory of 36 Tullos Hill deer."
The deer did their business and some of them tittered
"With only 5 LibDems she must be embittered.
"At the election her side got quite trounced.
"Change course for the Bates'!" St Nick announced."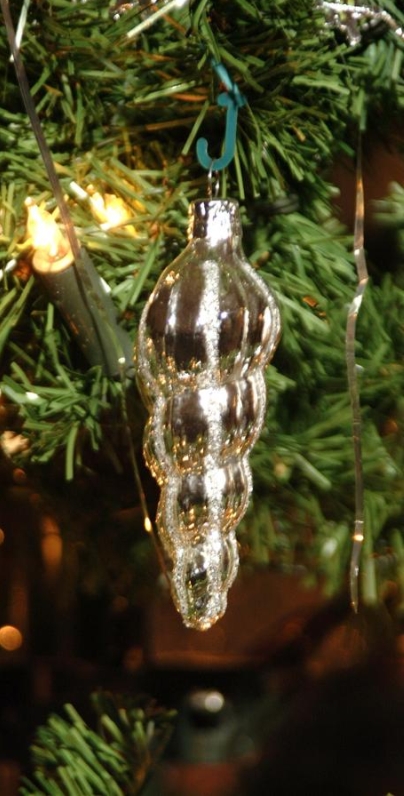 And soon Santa stood on the Malone-Bates roof
"No wonder that these newlyweds were so aloof
"No news in the press of their marriage was blurted
"To ensure their financial interests weren't hurted."
Perfect gifts for these lovebirds Santa had found;
Down their chimney Santa jumped with a bound.
But just as our Santa started to speak
He was scared by a monster which started to shriek.
Santa stared at the thing which wore a night gown
Could this be some kind of a beast or a clown?
Its hair was in rollers, its eyes were cucumbers
Its face was green mud: "You interrupted my slumbers!"
"You've got ash on my carpet! Turn around and get out!"
The hideous thing did shriek and did shout.
Santa twigged who it was, she normally looked fairer
It was 'The Face of the Deen', the lovely bride Sarah:
"In order for my great beauty to keep
"I need many hours of deep beauty sleep."
"Oh Sorry," said Santa, "my fair beauty queen
"I ken now why you are the Face of the Deen."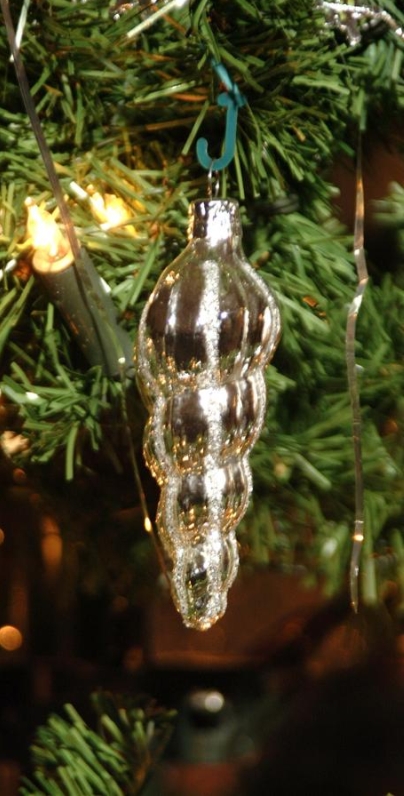 "From me you will not hear any further peep
"Clearly you're behind on your beauty sleep
"I've just some small gifts for you two then I'll go
"Back to my sleigh outside in the snow."
"I'm amazed at the way you two work close together
"Let's hope that there won't be any stormy weather
"Like when the course fell into the North Sea last year
"And the cold's perhaps wrinkled your sweet face my dear."
Sarah said, "I've got an old man and he gives me  presents,
"My beautiful face put me above other peasants
"He pays me to run the world's greatest course"
(Mrs Bates showed  not even a sign of remorse).
"Well then Sarah, I've two little gifties for you
"A gallon of wrinkle cream, och aye the noo,
"And a book you should read , it's called 'Golf can be fun"
(For she hadn't a clue when all said and done).
"No need to thank me, I'm just here to serve
"And I do think you have got the gifts you deserve."
As the sleigh left, its bells made a sweet tinkle
Sarah ran to the mirror to check on her wrinkle.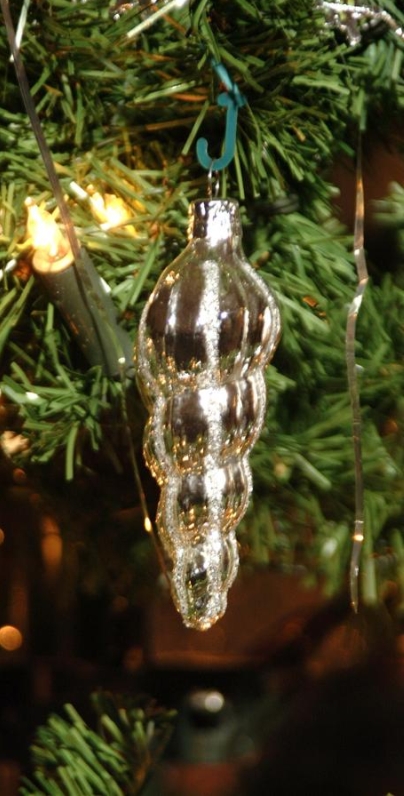 "All these liars and cheats, they do make me cross
"But let's pay a visit to Sarah  Bates' boss"
The elves were astounded- "Santa don't be a chump"
Santa answered "I do have one giftie for Trump."
Donald was home, counting his money
And planning a trip to somewhere quite sunny:
"Where can I go next to get a good thrill
"With lions and tigers and bears I can kill?"
The Donald thought people loved him – the great hunter
But everyone thought: 'what a horrible c*nt' – (Er,
sorry 'bout the language but thinking of him
Makes my blood pressure rise and me head start to spin).
The Don said "I built this course for my auld Scottish Nanny"
St Nick replied "Now just you listen here, mannie
"I've got a list of who's nice and who's naughty
"Or arrogant, scheming deceptive and haughty.
"No gift for you – no ifs, ands or buts
"But please take a voucher –it's for 'Supercuts'."
Izon Security arrived on the spot
They'd been spying on locals – they do that a lot: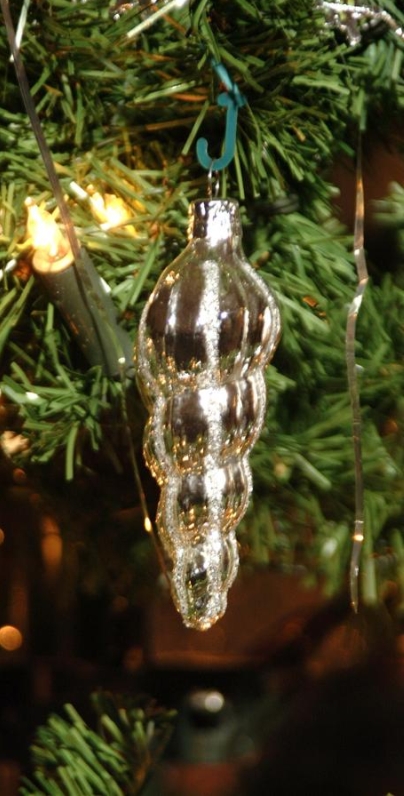 "Get out of that sleigh and let's see your ID!"
Santa replied: "Are you talking to me?"
"Get stuffed you great b*stards" Santa said with a hiss
"Has the right to roam been reduced to this?
"You've no right to spy or to hassle good folk
"And this golf course is really one heck of a joke."
With a jingle of bells St Nick and his team
Flew over the Great Dunes of North Aberdeen
"Come on deer and elves, there are good folk in need
"The ones who are victims of all this crass greed.
"The ones who are teachers and nurses and such
"They get paid very little yet do very much
"The children who don't have enough food to eat
"Aberdeen may be rich, but some live on the street."
"There are people who help the sick and the poor
"Some help animals too, and of this I am sure
"Those who help others with no thought of themselves
"They are the real saints, the real Santas and elves."
Santa and his team spent the rest of their night
Giving out presents to good folks' delight.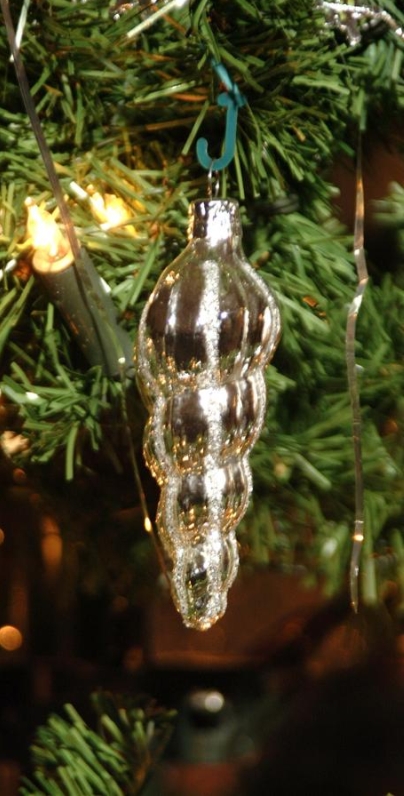 Ask yourselves this "Am I naughty or nice?"
If you're a bad one, take some advice.
Flaunting your wealth, and harming others
Ruins the chance that we have to be brothers
If you can help, then you should get stuck in
Greed, don't you know is a terrible sin.
It's never too late to fight the good fight
Happy Christmas to all and to all a good night!
– Suzanne Kelly
– . – . – . – . – . – . – . – . – . – . – . – . – . – . – . – . – . – . – . –
Picture – Christmas Tree Baubles
Credit: Ian Britton. Freefoto.com
http://www.freefoto.com/download/90-04-66/Christmas-Tree-Baubles
Comments enabled – see comments box below. Note, all comments will be moderated.