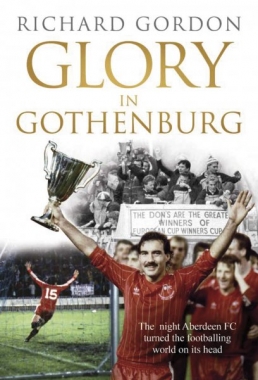 As we mentioned in our
review of Richard Gordon's Glory In Gothenburg
,
Black & White Publishing
have offered us three copies of this marvellous volume to give away to readers in a free-to-enter competition.
The competition is open until Wednesday 28 November, and you can enter here.
What do you need to do?
As if any encouragement was needed, think back to the glorious 1982-83 season. Savour that Cup-Winners' Cup run from a sunny summer evening at Pittodrie when the Dons hammered Sion, to the near-Gothic grey, thundery night in May 1983 when we…well, you know the story.
OK then, everybody knows that the Dons' goalscoring heroes that night were Eric Black and John Hewitt, but who scored most goals for the Dons in the whole tournament?
The first three correct entries picked randomly for the editor's virtual 'coon-skin Davy Crockett hat will win copies of Richard's book. Remember to tell us your name and address so that the publishers can send the prize directly to your door. You've no idea how difficult it is to get stuff to you without this information.
No correspondence on this please. No bribes, favours, flirting or threats. Nobody from Voice or their family members are eligible for entry and the editor's decision is final. Nae arguing, right?
We'll publish winners' names, but none of their other information as stalking of minor celebrities is not to be encouraged.
Good luck.
Come on you Reds!