Voice's Old Susannah surveys the past week's events in the 'Deen and beyond, and smells something fishy while she's at it. By Suzanne Kelly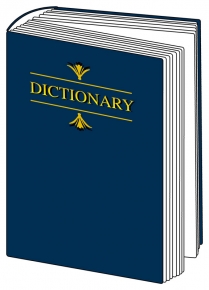 Tally Ho! The masked ball was a huge success socially and financially; its use of Union Terrace Gardens was inspired. This great common good asset made money both for the city (I assume a fee was charged for using UTG – it normally is) and for the charity – and all during hours the park would normally have been closed.
Organisers Balmoral Group announced they hit their £50,000 target with a thousand or so to spare, all for the benefit of the Friends of Anchor charity. What's not to like? (Someone was there in a gold deer head mask: I wonder who that was?)
I have good news for all fans of great literature – news that can only add a touch of class to our City of Culture bid. It was reported at the weekend Aberdeen Journals Ltd is to branch out into fiction – and not just their usual P&J and EE kind of fiction, either.
Someone on the board must have read 50 Shades Of Grey and decided this was the way forward in the 21st century – yes, the Journals is to start its own erotic literature publishing company! Will this feature people sending in readers' wives photos just like the EE does? We shall see.
No doubt this is a move calculated to stimulate young minds, and absolutely nothing to do with cashing in on the latest, no doubt flash-in-the-pan trend for cheap mummy porn. One wonders how one of their books might open? Hmmm…
"It was at an ACSEF meeting he first caught her eye, or rather her eyes lingering on his bulging portfolio just a tad longer than might be considered decent in polite company. His interest well and truly aroused, he quietly checked out her assets from beneath hooded lids while scanning her CV, impressed by its list of the quangos she had dominated while the taxpayer paid through the nose.
"But could she handle his inducement? Would she help with his erection if he gave her 50 million big ones? Could they spin a beautiful web together? Questions, questions, and as he chewed them over, she glanced in his direction, wondering how he would feel if she started talking TIF. She didn't want to go too far, too fast, too soon. But she needn't have worried. They were made for each other."
With all the comings and goings of these past few weeks, I can't help but feel something fishy is going on. The Scottish Government's (legal? really?) insistence that UTG must be developed is giving everyone who cares about the park a haddock. At this stage, with the city divided, it is very shellfish indeed of Wood to continue carping on. Central government won't clam up either: we either build over our park or it's no TIF for us.
Pretty soon, the SNP/Scottish Government is going to have to tell us exactly what piece of legislation it is that enables them to insist we develop UTG if we want TIF funding for other projects. Several Freedom of Information requests await reply, very simple requests asking exactly what communications have passed between Holyrood, Sir Ian, ACSEF and the rest of the usual suspects regarding the future of UTG.
You might recall TIF in Scotland was rolled out as a pilot scheme, with no real rules about what land must or must not be developed. On the other hand, the TIF model as practiced in its US birthplace is already creaking, and creaking badly. Designed to be used only for the regeneration of disused brownfield sites in deprived areas, unforeseen difficulties with the TIF funding model in the States are in most cases causing havoc.
Here, we could be forgiven for thinking central government has something against the greenbelt and SSIs of Aberdeen City and Shire, or even that they have a secret agenda of sucking up to the rich at every opportunity. I wonder what discussions have taken plaice?
Our previous collection of councillors included an old trout or two, not to mention Councillor Coral. They were old school and fell for the Granite Web hook, line and sinker. Not since the days of the Krays has anyone had so much pressure piled on as our new councillors – but at least they aren't out of their depth like the old lot.
BTW I didn't set out on porpoise to do any bad puns, but I was having such a whale of a time at BrewDog the other night (where coincidentally people named Fisher and Squiddy work), that by some fluke fishy jokes just came to the surface!
Now it's time to look back at last week and mullet over. Without further delay, I offer you a chance to trawl through my small school of definitions that I hope will be good for the sole.
Sturgeon: (proper noun) a particularly primitive type of large fish, has not evolved much in 100 million years
This particular bottom feeder lacks any real teeth, although its posturing makes it look most fearsome. It survives in its murky habitat (Holyrood) largely by using its large nose and sense of smell to navigate.
Though it tries to push smaller fish out of its way, the Sturgeon tends to be outwitted by smaller, quicker species. Mostly known in North America, the pallid Sturgeon has been seen in Scotland of late (Edinburgh specifically), where it reputedly swims with sharks. The Sturgeon in question is looking more pallid by the week.
Somewhat ironically, the future of this fish is in jeopardy – its natural environment has been negatively impacted by mankind, whether through overfishing – or excessive building. Our local politicians might well learn a thing or two from the Sturgeon's decline.
Puffer Fish: (proper noun) genus of fish known for slow speed and deadly poison
The Puffer Fish writes PR prose, known as 'puff pieces'. They may, for example, tell you to enhance your land by building glorified walkways and redundant theatres. Puffers might look a bit dumpy in stature but they are often garishly coloured (or have lots of expensive fashion accessories).
Their comic appearance should not deceive anyone; they are filled with some of the most deadly venom on the planet. They are highly sought after but can still poison clients who sample their wares e.g. the delicacy fugu is poisonous if incorrectly prepared. Still, people are willing to shell out plenty for puffer fish. though  it should be noted they are not that quick to react to stimulation, and find moving quickly or gracefully rather difficult.
Salmond: (proper name) A rather common sort of a fish; goes with anything
The Salmond is identified with Scotland – an independent Scotland. Sought after and easily angled by rich businessmen who visit the Northeast in search of real estate deals, land and money.
The Salmond is one species which seems not to mind wind farms. Red Herrings are often found when the Salmond is in the area. This fiercely independent fish is often found swimming against the tide.
Craw Fish: (noun) a crustacean with large grasping claws; an omnivore, devouring plants and fish whether they are living or dead
Stitched Up Like A Kipper: (Eng. phrase; exact origin unknown) to be tricked, entrapped, cheated etc.
I can't think why this phrase having to do with being badly used, manipulated and conned should have sprung to mind. If I can find any examples, I'll let you know.
Well, I'd better get my skates on – sea you next week!
https://aberdeenvoice.com/wp-content/uploads/2010/08/DictionaryThm.jpg