Its competition time, and on behalf of Aberdeen Voice Suzanne Kelly extends an invitation to each and every one of you to create and enter works of art with a Union Terrace Gardens theme.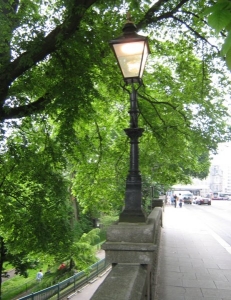 It's summer in Aberdeen; Union Terrace Gardens are filled with flowers, trees, green grass, birds, animals and people.
What better way to celebrate our unique City-Centre park than with an art competition – open to all – Young and Old, Amateur and Professional.
We'd like to see artwork coming from every age group and walk of life.  The competition will be judged in categories by age group and whether or not the artist is a professional.
Send Digital Images Of Your UnionTerraceGardens Artwork
While there are many beautiful photographs taken of the park, Aberdeen Voice would like to see your artwork in other media.  Paint (oil, water colour, acrylic), collage, fabric art, work on paper – anything you can make about the Gardens is what we'd like to see.
Prizes To Be Awarded – Work Will Be Shown On Aberdeen Voice
The Voice will ask local businesses to donate  prizes for winners and runners-up.  These will be confirmed in a future issue of the Voice.  We will attempt to show all of the artwork submitted, starting in September.  All you need to do is:
1.  Make an artwork about Union Terrace Gardens
2.  Take a digital photo of your artwork
3.  Send it to competition@aberdeenvoice.com
(with your name, age, contact details, name  and size of artwork, and what media it is)
4.  Consider making an optional donation of £1 or more to the Friends of Union Terrace Gardens
(there is no fee to enter the competition.  This is a purely optional request).
We will collect your digital images, and start displaying them in September in the Voice.
Winning Work to Be Displayed In City Centre Venue – Opening Night To Be Held
At a venue or venues still to be confirmed, winning artwork will be displayed.  If your artwork wins a prize, you will have the option to have it included in a show.  All you would need to do is:
1.  frame it or otherwise make it ready to hang on the wall
2.  deliver it to a location (to be determined)
3.  decide if you want to offer it for sale:  you can get all the sale profit for yourself, or we hope you would donate 50% (or more!) of the sale price to the Friends of Union Terrace Gardens
The artwork will be hung in the City Centre venues, and we will have opening events with drinks and nibbles.    The length of time your art will be hung up will be determined later (not to be more than one month in any case).
After the exhibition is over, any unsold artwork would be taken to a location for you to collect.
Aberdeen Voice and the Friends of Union Terrace Gardens hope you will take advantage of this opportunity .  Look out for further details in future editions of Aberdeen Voice, and from the Friends of Union Terrace Gardens' emails.