You've Been Trumped – the documentary film branded 'a failure' by Donald Trump has just won its third major documentary award – and first in Scotland – clinching the Scottish Screen Archive Prize for Best Feature Documentary at the Edindocs Festival in Edinburgh. Suzanne Kelly reports.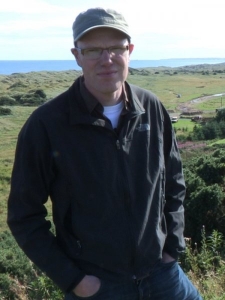 The award means the film will be archived as an important piece of Scotland's history and stored at The National Library of Scotland 'forever'.
This latest award follows two other major festival awards for the film.
In June You've Been Trumped won the Green Prize – the top environmental award for UK documentaries – at the Sheffield International Documentary Festival.  And in August, the film scooped the Special Jury Prize at Michael Moore's Traverse City Film Festival in Michigan.
You've Been Trumped was rejected for funding by Creative Scotland and passed over for this year's Edinburgh International Film Festival. 
However, it has proven to be a hit at some of the world's most prestigious documentary festivals and will shortly be screened in Australia, Taiwan, Bermuda and at several major film festivals in the United States.
You've Been Trumped tells the story of Donald Trump's attempts to build what he claims will be 'the greatest golf course in the world' on a supposedly protected environmental site in Aberdeenshire.   The plan involves building 1500 houses and a luxury hotel on what scientists have described as 'the crown jewels of Scotland's Natural Heritage.'
You've Been Trumped has just begun a Sheffield Doc/Fest winners' tour – playing at major independent cinemas across the UK and is also part of the Take One Action Film Festival which takes in Glasgow, Edinburgh and Inverness.    The film is also due to return to cinemas in Aberdeen and Dundee next month.  Meanwhile, You've Been Trumped will be travelling to the Vancouver International Film Festival later this month and will unspool for its official New York premiere in early October.
Director Anthony Baxter said:
"It's a great honour for You've Been Trumped to be recognised as an important historical document and reassuring to know that future generations will be able to learn lessons from the environmental destruction that's been unfolding on the Menie Estate for precious little economic benefit."
Scottish folk singer-songwriter Karine Polwart ("exceptionally subtle and melodic" Q Magazine) is currently penning a new song inspired by events captured in the film, which will be unveiled when You've Been Trumped is screened at the FilmHouse in Edinburgh on 2nd October as part of the Take One Action Film Festival.

Footnotes:
You've Been Trumped (UK, running time 95 minutes) was made by Angus based independent production company Montrose Pictures Ltd.
The film score features music from world the world renowned Sigur Rus and the band's front man Jonsi.
Many of You've Been Trumped's future screenings can be viewed 

here

– with more dates to be added.
Latest news on the film can be seen

here

.
For further information call Montrose Pictures: +44(0)1674 677 233 or email:

projects@montrosepictures.co.uk