By Fred Wilkinson, with thanks to Tripping Up Trump.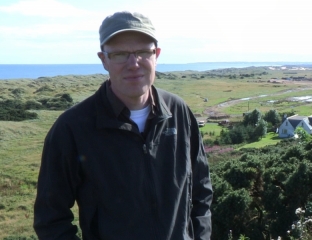 Due to "unprecedented demand", Aberdeen's Belmont Picturehouse have shaken up their schedule in order to host a further 3 screenings of Antony Baxter's controversial documentary film You've Been Trumped.
Donald Trump has publicly expressed that Anthony Baxter is a "fraud", and that the film is "boring", but that does not appear to resonate with those who have actually viewed the film.
Mr Trump it would appear, despite currently on a visit to the North-east to examine the "worlds greatest golf course", will not be available to attend the additional screenings.
However,  Mr Trump has been invited to a special US preview of the film 7 July in New York.
"If Mr Trump can't stay in Aberdeen then we are happy to invite him to the screening in New York," said Director Anthony Baxter.
According to Emily Richardson, Film Programmer for Picturehouse Cinemas:
"Following the unprecedented demand for tickets for the sell out Green Carpet Premiere and the follow up screening, The Belmont is delighted to be holding three further screenings of You've Been Trumped. We have been delighted with the amazing response to this very topical film and are very pleased to have been able to bring the film to the Aberdeen audience,"
The additional screenings will be held:-
Friday 24 June at 6.30pm
Saturday 25 June at 1.45pm
Sunday 26 June at 6.30pm
For more info, see: youvebeentrumped.com
Other Links …..
Trump film wins festival prize.
Voice's 'poetry mannie' Bob Smith reviews YBT … ( See 'The cafe 2' column. )
Belmont_Picturehouse – Youve_Been Trumped
Aberdeen Voice Article – March 2011