A coalition of trade unions, political parties, and equality, faith, and campaign groups will hold events in Glasgow and Edinburgh on 13th and 14th of July to coincide with Trump's planned visit to the UK. With thanks to Suzanne Kelly.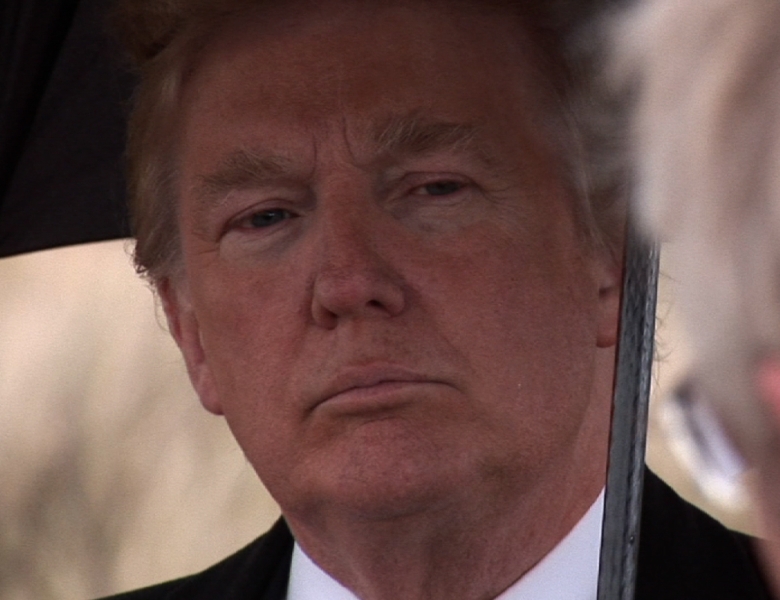 Scotland United Against Trump is a coalition of organisations and individuals that have come together to protest against the policies and politics of Trump and the corporate interests for whom he governs.
It includes the STUC, SNP, Labour, and the Greens as well as Scotland Against Trump, the group which organised protests following his election in 2016.
The SNP has also spoken out to encourage people to stand up for Scotland's values during the President's visit.
Dave Moxham, STUC Deputy General Secretary, said:
"All of the organisations coming together for these protests agree that Donald Trump's presidency is proving every bit as dangerous and divisive as people feared.
"Trump's administration represents corrupt corporate interests – cutting taxes for the rich, attacking workers' rights, undermining democracy, endangering action on climate change, and stoking resentment based on racism, sexism, transphobia and bigotry.
"At the very moment when the world needs more solidarity, more cooperation, and a greater commitment to justice, he proposes to build walls and wants to turn us against each other."
Leader of the Scottish Labour Party, Richard Leonard said:
"There is understandable anger at the prospect of Donald Trump coming to Scotland and a strong desire across the country to show that he is not welcome here.
"Someone who holds such misogynist, racist and anti-trade union views, and withdraws the US from the Paris Climate Change Agreement, should not be given the 'red carpet' treatment.
Scottish Labour wants to see a world that stands up to intolerance, injustice and climate change and that is why we are working with Scotland United Against Trump campaign to ensure there is a mass protest if Trump does visit."
Co-convenor of the Scottish Green Party, Patrick Harvie said:
"Scotland has seen the bullying, arrogant and delusional side of Donald Trump long before his election. Since becoming President the whole world has seen far worse, as he gives political space to white supremacists, and seeks to wreck international cooperation on climate change.
We should unite to show him he's unwelcome, and demand that the UK Government stops treating this dangerous man as though his politics are legitimate."
Ian Blackford, the SNP's Westminster leader, said:
"Scotland and America have historic ties that go back centuries and that will not be undermined by the policies of one President. We share values with the American people of equality, diversity and support for human rights and must always stand up for those values when they are threatened.
The President's approach threatens international co-operation on key issues like climate change and it is our job to show that we will not be put off our efforts by his opposition.
If President Trump visits we have an opportunity to show that we will never compromise our values and Trump will go back to America with a clear message that in Scotland we build bridges, not walls."
Kirsty Haigh of the Campaign organisation, Scotland Unite Against Trump, said:
"Trump likes to talk up his Scottish connections – but we are going to show that his politics are not welcome here.
A growing coalition of organisations and campaigns are coming together to say that Scotland will stand united against Trump. Over the next month, we're going to be building support for two massive days of actions with a rally in Glasgow and national demonstration and festival in Edinburgh.
We will also send a message to the Tory government that we will not tolerate their pandering to Trump."
Comments enabled – see comments box below. Note, all comments will be moderated.
[Aberdeen Voice accepts and welcomes contributions from all sides/angles pertaining to any issue. Views and opinions expressed in any article are entirely those of the writer/contributor, and inclusion in our publication does not constitute support or endorsement of these by Aberdeen Voice as an organisation or any of its team members.]