Voice's Old Susannah takes a look over the past week's events in the 'Deen and beyond. By Suzanne Kelly.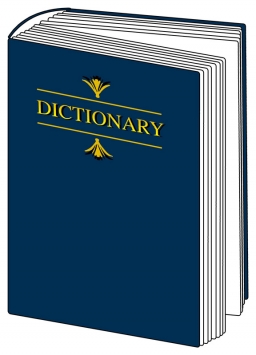 Tally Ho!  Summer time and the living is vibrant and dynamic.  Race for Life takes place in a fortnight; Duthie Park will reopen in style on the 30th; Willows is holding an open day on the 22nd, the Portsoy Boat Festival runs all this coming weekend, and much more is going on.
As soon as time permits, I'll write about the RGU degree show held last Friday.  Visitors and staff alike were impressed at the quality of the work.
With the BrewDog Annual General Meeting days away, I can barely concentrate for excitement.
They are also releasing more shares, and no doubt my purchase of another two shares will throw my moralistic critics into a tailspin.
Not only that, but I have accepted my first ever ever gift from someone I'm writing about.
The piece should be in today's Aberdeen Voice, and I am sure it will do as much to restore your faith in our police as it has done for me.
Anyway I initially refused the gift, but not wanting to upset my contact, I acquiesced and accepted it.  Readers will have to decide on their own how corrupt this makes me and how biased and obligated to my source I am.  I have accepted, as a gift for writing about something, a tiny piece of macaroon, and an (unopened) packet of popping candy.
I intend to share this at the Aberdeen Voice anniversary party; more on that eventually from our editor, Fred.
Suffice it to say Aberdeen Voice is now virtually 3 years old.  I shall wait by my mailbox for congratulatory letters and telegrams from old and new friends, from Neil Fletcher and Kate Dean to Stewart Milne and Donald Trump.  I keep trying to convince editor Fred Wilkinson to either marry one of the Trump children or open an erotic publishing arm to boost our standing and income, but he seems a little less than keen.
So Alas!  We won't be in the same league as Aberdeen Journals anytime soon.  Still, I live in hope.
My BrewDog and journalistic freebies euphoria as been tempered by the surprise announcement that Aberdeen did not get further with its City of Culture bid.
You'll never guess the suspected reason, so astutely pointed out in unbiased fashion by the 20 June Press & Journal.  They are 100% certain we'd have won this prestigious award if only we'd built a granite web over Union Terrace Gardens. I'm sure the culture judges simply didn't do their homework.  I just hope they didn't get distracted by our little hiccoughs regarding culture.
we shot our 70 year old herd of harmless roe deer, bulldozed their meadow
Did they care that we allowed the Foyer to close?  It provided structure and support to young people with problems while allowing established and fledgling artists to show their work with openings attended by many sections of Aberdeen society.
Did the culture judges care that in a town of billionaires and multi-millionaires no one would rescue – for a mere £5k – Limousine Bull?  Bull provided affordable studio spaces in Torry for new artists, held art classes, ran exhibitions, and improved the cultural life in Torry.
Did the judges care that while 'transforming' Aberdeen we shot our 70 year old herd of harmless roe deer, bulldozed their meadow which was home to many species and turned it back into a barren rubbish tip, studded with saplings destined to die?  Did they care about how we closed services to young, old and people with special needs and abilities?
Of course not – like the rest of the world, they wanted us to borrow £90 million, rip out the only city centre green space without tombstones on it, and build a bunch of ramps that went up and down.  And that's why we lost.  I hope you feel as ashamed as I do.
This devastating loss of a prestigious award, which saw giant spiders in the streets of Liverpool costing only a million pounds or so is crushing.  Still, we live on.
Thankfully we are being castigated over the loss by arbiters of good taste, John Prescott and the Press and Journal.
Some folks suspect the P&J had a vested interest in supporting their advertisers' granite web dream project.  Others still think the P&J and its sister the Evening Express contrived in subtle ways to gently, subliminally convince the public the web was the answer to our prayers, but I can't find any examples of any such behaviour.
Where did our culture bid go wrong?  We had a guy painting himself different colours and sitting in the window of an independent record store that couldn't afford to keep going.  We took web saleswoman Rita Stephen and put her in charge, ostensibly because she knows how to sell things like, er, the idea of a web.
John Prescott wants Barney Crockett to be ashamed
We have missed our one and only chance to be a city with webs that people want to live close to.  As the P&J suggests, we should 'Hang Our Heads In Shame'.
And on that note some definitions.
Shameless: (Eng. adjective) to fail to, or refuse to acknowledge or display remorse, guilt or regret when conditions merit it.
When our betters tell us to be filled with shame, we would do well to obey.  When our conscience tells us we have done wrong, we should admit it and show remorse.
The Press & Journal want us to be ashamed for not building the web.  John Prescott wants Barney Crockett to be ashamed – Crockett suggested Aberdeen was edged out of the all-important Culture contest in part for being a rich city compared to the other contenders.
Who should know more about shame than Prezza and the Prezza and Journal?
Prescott, when not confessing his infidelities with his secretary, doing television programmes about 'class'  and beating egg-throwing protestors, seems to have a new string to his bow – criticising his own party members.  As to the affair, his wife Pauline decided to stand by him after he admitted two years of cheating with one of his secretaries (which was OK, because it wasn't love, so that's all right).
Pauline Prescott stayed with her husband for the sake of the book, which earned a few pennies here and there.
It recounts John's romantic marriage proposal (to the wife, not the secretary), which was delivered in a train toilet (hopefully one of those larger train toilets rather than the small ones).  So if anyone is qualified to tell Crockett and the web-resisters they should be ashamed, then it is Prezza.
Quite what the City of Culture judges saw in Dundee is a mystery
Also without sin and eager to cast stones is our own Press & Journal. By now Old Susannah readers know about the cosy relationship between its editor Damian Bates and Sarah Malone Bates, face of Trump golf in Scotland.
Bates' faultless love life conduct and professional bearing dictate the editorial policy that allows him to use the P&J to tell us to be ashamed.  And that, as they say is a Result.
Quite what the City of Culture judges saw in Dundee is a mystery – they have an arts centre with programmes for all ages to create, discuss and view art, socialise and engage with each other.  They have embraced their old buildings and, in Brownfield sites created new spaces for the arts.
They have turned their waterfront not into an extended industrial harbour as is proposed for Torry's remaining unspoilt coast, but instead created a pleasant, social meandering walk from restaurants and bars to historic sailing ships.  (If you haven't visited the Unicorn or the Discovery, I recommend you do so).
Their shops are in part filled with small designers and local merchants who can afford the rates. They must have bribed the judges.  And not a web in sight.
I can think of one other cultural crack in our granite culture bid.  That is our disappointing crime culture.  The guilty know who they are – because the police shamed them in the P&J issue of 18 June.
Guilt: (Eng. Noun) responsibility, culpability for an event, problem or issue.
This car crime that plagues Aberdeen – the police know who's behind it, and they're doing something about it.  No, they're not re-establishing the  Facebook page 'Aberdeen Stig Boy Racers'.  You may recall this website which operated under the watchful eye of our police – over 400 people bragged about / supported/ joked about car theft, including posting 'how to' schematics.
Of course this was in no way a problem; the police never criticised it at all.  Perhaps they were using it as a handy way to detect crime.
It's not the thieves who are at fault
Some might think preventing crime by having police doing the rounds, or by not allowing people to glamourise crime might have been a better idea, but there you go.
These Stig theft fans were only engaging in harmless banter.  The real culprits should hang their heads in shame.  According to the P&J 18 June:-
"Police blame careless owners for car thefts.'
Yes that's right.   Those selfish, greedy, careless people who don't lock their cars 100% of the time and/or who keep keys in their kitchens or near their front doors are guilty as sin.  They're asking for it.
It's not the thieves who are at fault; it's the people who want to think their belongings shouldn't be stolen from their garages or their homes.  Of course in terms of violence against women, the idea that women are 'asking for it' has been deemed offensive and inaccurate.
When it comes to car owners though – fair enough for the police to say they bring it on themselves.  That is what we call progress.
I'd like to ask everyone who's ever not locked their car, everyone who keeps keys in their properties which could be seen by a thief innocently casing the joint and pressing their nose to the glass to do the right thing.  Turn yourselves in.
You can't expect the police to be out on patrol everywhere (or indeed anywhere); they have some really dangerous people to deal with.  I don't mean 'one man crime wave' Mad Max Milligan who at 17 has stolen over £15k's worth of goods   He had a troubled background, and we need to cut him some slack.  I mean the really dangerous people.
Guilty as charged is one hardened criminal, a Mr. X.  I won't name him for fear of reprisals.
He was given a lenient £300 fine for his first offence – although a custodial sentence would have been more appropriate.
I only wish they had cordoned off streets at the time and tasered him.
This man, seemingly a mild-mannered engineering graduate with no criminal record was spotted by eagle-eyed police camera operations at Christmas time walking our city streets with – a small corkscrew.
The offensive weapon, still in its plastic wrappings, was deemed to be an a massive security threat, and worthy of the fine imposed.  I only wish they had cordoned off streets at the time and tasered him.
I suppose the guilty party would have got off with a lesser fine, but he invented a ridiculous story, and claimed he won the corkscrew in something called a 'Christmas cracker'.  Ridiculous.  If any of you out there are carrying nail files, corkscrews, pointy keys, knitting needles or hair pins turn yourselves in now, you too may get off lightly.
However, if you feel like walking into the £1 shop next to Moulton Brown and buying an air pistol and some pellets, the police are happy for you to do so, as long as you're over 18 years old and are then obviously completely mature.
I'm just glad to know that somewhere, someone high up in our esteemed police force is deciding who to target, and the judicial branch is responding with appropriate sentences.  We can all sleep easier tonight – as long as there is nothing valuable in our kitchens, downstairs rooms or cars.
Next week:  more law enforcement news, BrewDog AGM, and more.