Duncan Harley Reviews Mike Shepherd's latest book 'North Sea Heroes'.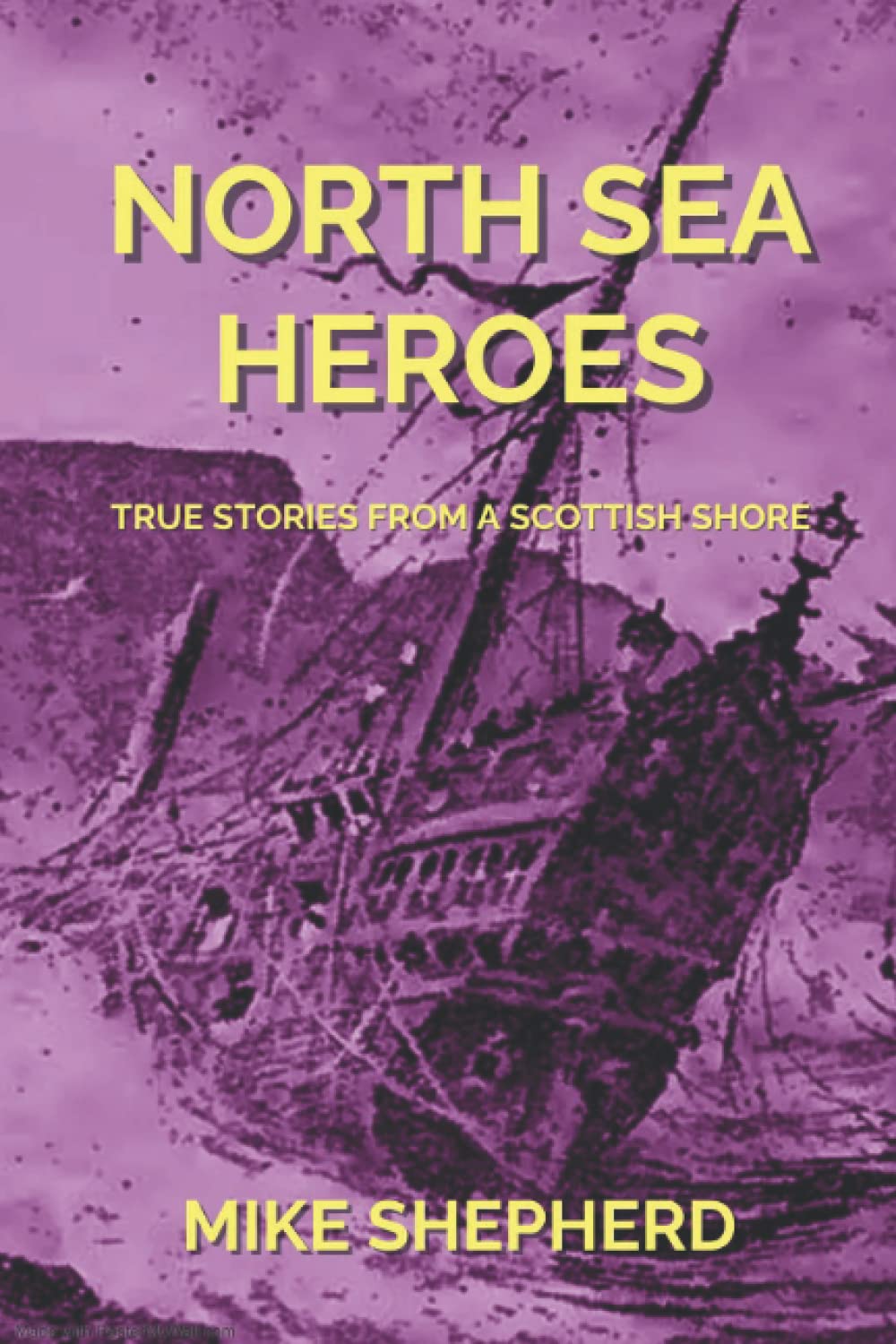 I think it was Robert Graves who once said that if you live by the pen, you can live almost anywhere. Graves of course came from a privileged background. He ended up in Majorca and famously said that if you take up that pen, you'd better have something to say.

Well, Graves had probably never visited Cruden Bay. And why would he. It's a tiny settlement in Aberdeenshire formerly known as Port Errol. Dracula author Bram Stoker spent his holidays in the village and, if we are to believe the modern-day histories, a golf hotel on the dunes hosted the likes of Winston Churchill and mustard tycoon Jeremiah Colman.
Even William Burrell put in an appearance at Cruden Bay and if you look up the history on the likes of Wikipedia, you'll likely find that the place can boast a few dozen more celebrities to its name.
Enter Mike Shepherd. He lives in Cruden Bay and he writes books.
I have to confess an interest here. Mike and I have a history. We both pen books about Scotland. Mike has penned at least six and I am rapidly catching up.
Not that there is a rivalry here. More like a recognition that once you embark on that writing trail, there is no giving up. Its like a drug. An addiction. And his latest book 'North Sea Heroes' is a cracker! So, no surprises here.
Unlike Mike's previous books, the narrative is presented as a work of historical fiction. But nothing is made up.
The seven tales which make up this book are sourced from historical records and although it takes a few pages to understand the flow of the writing, once you're in the zone the narrative takes over and the journey through history begins in earnest.
First up is the chasing of the ships of the Spanish Armada up to the Firth of Forth and then around the storm-tossed coastline of Scotland. Virtually every stately home along the coast of Scotland boasts a cannon or two salvaged from the wrecked galleons and some of the claims might even be true.
Haddo House has one and I recall seeing one at Tobermory many years ago.
North Sea Heroes explores the timeline of the Spanish disaster and challenges the myths through the medium of diaries of the folk who were witness to the events of 1588.
Second up is the tale of Sir George Bruce. I'd never heard of the man to be honest. But in 1575, he became a big mover in the coalmining business. Seemingly he funded the driving of a coal mine underneath the Firth of Forth and made a name for himself by resurrecting the Culross coal industry.
The stories pound on and on. There are seven in total.
A favourite of mine is the tale of Tryggve Gran. Now, I'd researched him for one of my books. He has links to Norwegian fascism and is famed for having made the first successful flight over the North Sea in a Bleriot monoplane. I vaguely knew about his links to the disastrous Terra Nova Antarctic expedition of 1910. But here, in narrative form is Tryggve's first hand take on the episode.
All in all, this new book is a worthy addition to my bookshelf. Mike Shepherd has penned yet another a book full of splendid yarns adorned with bucketloads of well researched historical detail.
Published by Wild Wolf Publishing, North Sea Heroes by Mike Shepherd is available from Amazon at £12.99
ISBN-13: ‎ 978-1907954825