Old Susannah recounts her latest encounter with Aberdeen Council, and gets to grips with issues in the wider world as well. By Suzanne Kelly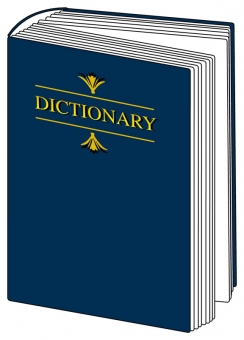 Chestnuts roasting on an open fire; Jack Frost nipping at your extremities; snow falling. Hope you're enjoying the spring weather as well.
Perhaps you've gone up Tullos Hill to shelter under the Tree for Every Citizen forest during these wintry days. Walking through this award-winning forest, you'll soon understand why we've had to blast the deer – 46 at least – to kingdom come to create this forest primeval.
I had the great privilege of addressing the city's Petitions Committee last week; it was quite an experience.
Imagine how foolish I felt – there I was, making a presentation, and showing photos of how lovely the weeds had turned out, towering above the beautiful tree guards on Tullos, with barely a sapling rising over its tree guard – only to have Officer Steve Shaw tell the meeting that the Tree For Every Citizen Scheme was a huge success!
It has even won awards! I felt like apologising straight away – but the way things worked, I didn't get a chance to say another word. This expert in animal welfare, ecology and car accidents (deer apparently were mentioned in 40 accidents last year) explained that deer have to be managed, that we're in for a real gem of a forest, and that everything is fine.
Funny, he didn't seem to be able to talk about how much this 'cost neutral' scheme is costing the taxpayer. I make it a minimum of £169,000 – for Tullos Hill alone. At such a bargain, I think we should kill everything that moves and turn every field into a future timber yard – for that's what Pete Leonard is promising us – lots of income from lumber. Result!
Steve put forward a really logical, interesting, award-winning speech. I just wonder why Ranger Ian Talboys, who was happy enough to be photographed with Princess Anne and the award, didn't want to address the meeting himself? I really thought that the scheme's chief architect and deer hater extraordinaire, Aileen 'HoMalone' Malone, would have come along to wish me well, but there was no sign of her giant hair or giant shoulder pads anywhere.
Perhaps she was out stalking. Remember when you go to the polls to vote, a vote for the Lib Dems is a vote for deer killing.
Happily there's some really good economic news this past week; Scotland now has a few more billionaires and millionaires! This obviously means that their money will 'trickle down' onto the rest of us. Any day now. Sometimes it seems as if something is indeed trickling down on the less fortunate, but it doesn't feel like wealth. But what a great system where the rich get richer and the poor (deserving or undeserving) can live in hope of a few crumbs from the rich's table.
I've heard rumours that some of these billionaires shelter money from the taxman. I've also heard that one or two people need to use food banks. If so, I hope they're the deserving poor, rather than the undeserving poor. There are one or two far left organisations out there like Oxfam and the like which claim if the really rich aren't paying their share of tax, and are getting richer, this might have something to do with the poor getting poorer.
Then a funny thing happened, a couple of dolphins washed up dead on Japanese shores
Can't see it myself, but perhaps if only a few people have most of the country's money that might well mean less money for the rest of us.
If there are any accountants out there, please look into this for me, thanks.
There are other events that seem like they might be interrelated as well. The minor nuclear accident at the otherwise successful Fukushima plant in Japan is all but forgotten I know, and fair enough. This plant was otherwise a huge success for capitalism – checking the boxes for safety, and coming in at the lowest possible cost. For some reason after this minor accident, people left the area. Quickly.
Some even left their pets behind, so it couldn't have been too serious. Then a funny thing happened, a couple of dolphins washed up dead on Japanese shores the other week. Their lungs had turned a funny white colour, and some scientists say this might be something to do with radioactivity. It's more likely that the dolphins were just trying to be rescued from the seas and find their way into SeaWorld via Taji Cove.
Japan has lots of animal welfare experts, and some of them have a different explanation for the mass stranding.
The dolphins were depressed and decided to end it all. It wasn't too many animals, only 150 or so, and as it's Japan, they probably would have wound up either performing tricks in a sea world park or on a dinner plate, so it's no big difference how they wound up anyway.
I was interested to read of Japanese experts claiming these big fish had any feelings or emotions in the first place; I thought that was why it was good to keep the Taji Cove tradition of chopping them up alive going. But I wonder – could there be some link between these beached dead creatures and that little radiation leak? Silly I know to even think it – if nuclear power was unsafe, then we wouldn't be using it, would we.
Moving swiftly on, here are some definitions, and thoughts on whether there are any connected coincidences or causes behind them.
Nickel Ride: (Modern American English Slang) – Placing a handcuffed person in the back of a police van without benefit of a seatbelt or anything to hold onto, then driving as wildly as possible, obviously oblivious to any potential slight harm that may befall them.
A group of people in Baltimore are becoming more lawless by the day. They refuse to obey laws, respect other peoples' Constitutional rights, and are getting very much out of hand. Indeed; Baltimore's citizens are disobeying Baltimore police, and that's terrible. Police brutality is a real problem: people in Baltimore are being unkind to their police.
If the police find you breaking a law, walking down a street, possibly not wearing a seatbelt or selling raffle tickets in Maryland, you pretty much get what you deserve; police are only human and with such outrageous provocation, they must react appropriately. According to online publication The Free Thought Project, these are the sorts of people harassing the police:-
"Victims include a 15-year-old boy riding a dirt bike, a 26-year-old pregnant accountant who had witnessed a beating, a 50-year-old woman selling church raffle tickets, a 65-year-old church deacon rolling a cigarette and an 87-year-old grandmother aiding her wounded grandson." http://thefreethoughtproject.com/pregnant-women-elderly-baltimore-cops-dark-history-brutality/#TYUdOYAHoKmS8KiF.99
Being a cop is a dangerous job; you never know when someone may jay walk, spray graffiti or have a mental health issue; you have to always be fit enough to help them see the error of their ways and stop them reoffending. That's when techniques like 'nickel rides' or 'rough rides' come in handy.
he had a criminal record, and that tells us all we need to know about him
Of course the police can't make an omelet without breaking a few skulls, and that's what happened to one Freddie Gray. For some reason, he went into a police van a healthy lawbreaker, and well, was dead soon after one of these little fun rides.
At present, the police are saying this is self-inflicted. Suspects do that a lot – break their spines.
For some reason, coupled with the odd isolated police incident or two in Baltimore, this death has caused rioting. Some people just overreact with the slightest provocation.
Then again, these little police incidents have seen some $5 million awarded to the victims – sorry – suspected criminals in Maryland. The court actions cost another $5 million or so. Knowing that most of the awards were capped in Maryland at $500,000 gives you a bit of perspective. I'm sure all of the cases we need to know about get to court, and we all understand how easy it is to get over-enthusiastic when doing your job.
The need for reform is clear. In one other state, a man who had badly self-harmed himself (so the police say) was rightly sued for damaging police property: he'd got his blood on their clothes. That's the kind of reform we need.
Pretty much Gray deserved what he got – first, he had a criminal record, and that tells us all we need to know about him. It's not as if anyone in the police force in Maryland has ever broken the law. The Telegraph posted footage showing him pretending to be in pain, and two police officers are being made to suffer as they have to drag him into the van they drove him around in for half an hour or so. The Telegraph reported:
"Gray was arrested after making eye contact with officers and then running away, police said. He was held down, handcuffed and loaded into a van without a seat belt. Leg cuffs were put on him when he became irate inside.
He asked for medical help several times even before being put in the van, but paramedics were not called until after a 30-minute ride." 
For some reason, people who are not wealthy and white are picked up by the police more often than those who aren't. Makes you wonder.
Now, this may be leaping to a conclusion, but do we think there's any connection between police interrogating pregnant women, helping grannies to confess their crimes with a bit of physical force, nickel rides, tasering and shooting, and people taking to the streets to protest? But just as I'm not taken seriously about deer and tree issues because I don't have any degrees or awards, it would be wrong for me to come to any conclusions about this situation.
who can argue against a cull?
One comforting thought is the adage that everything that happens in American happens in Britain 10 years later.
Our Scottish police started carrying guns without troubling any elected officials; that was pretty reassuring and thoughtful of them.
Then they promised they would only carry weapons in life-threatening situations. But then they showed up at shopping malls and restaurants with arms, so you know that citizens have got well out of hand since the police needed to bring guns.
It's only a matter of time before our police start adopting some tried-and tested American techniques.
Deer-related accidents: (compound modern Scottish noun) Accidents caused by deer being hit by cars.
One or two road accidents in Scotland were caused by police chases or police officers last year. A two week police operation found 13 drunk drivers in Aberdeen last June. Perhaps a couple of accidents happened in bad weather conditions, but you don't hear much about that. And now, according to Aberdeen City's officer Steve Shaw, about 40 accidents involving deer happened recently too.
Sometimes the deer were 'nicked'; sometimes they were badly injured or killed. There is only one solution: shoot the deer.
For a bit of perspective on how serious the deer issue is, National Travel Survey data says the UK gets between 690,000 and 710,000 accidents per year. The sooner we kill the deer so they don't risk getting hurt, the better. With figures like this, who can argue against a cull? It's not as if there are any pro-culling lobbyist groups that are trying to make a molehill into a mountain.
Actually, the city have taken up the suggestion and have done a u-turn – they will put up road signs to warn motorists where deer may be. But perhaps we should save the fortune that a few dozen signs will cost, and just pay some hunters to cull these vermin (as Peter Leonard of ACC fondly calls them).
Originally the city wrote to me to say signs were a waste of time because no one reads them. This is why you won't find signs pointing the way to the Trump Estate, to the airport, warning where elderly people may be crossing the road, or when Kaffee Fasset has a show of quilts on at the art gallery.
Shaw says this is an increase in the number of deer causing accidents! There is apparently no pattern, and it's happening everywhere! The deer menace must get killed. He did say that some of these accidents weren't fatal to deer, but we can't take chances. If we kill them now, then they can't get in accidents and get killed.
Again, Old Susannah is not an expert, as all the people in favour of planting trees on Tullos Hill are fond of reminding her. But I can't help wonder all the same, could there be some link to our building over all of our green spaces and removing gorse from places like Tullos, where deer used to live before they were destroyed, and deer moving around the remaining green areas? Could there be a link?
Next week: election result overviews, a new who's who, and more
Comments enabled – see comments box below. Note, all comments will be moderated.
[Aberdeen Voice accepts and welcomes contributions from all sides/angles pertaining to any issue. Views and opinions expressed in any article are entirely those of the writer/contributor, and inclusion in our publication does not constitute support or endorsement of these by Aberdeen Voice as an organisation or any of its team members.]