With thanks to Eoin Smith, Tricker PR.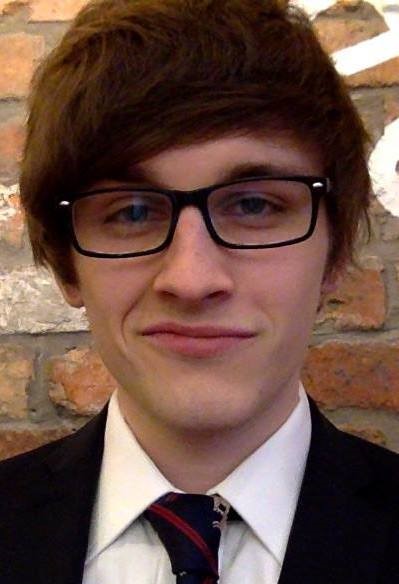 An Alford graduate has made it through to the final shortlist of a prestigious scholarship offering the opportunity to visit Japan to study the country's language, culture and tradition.
Angus Forfar (22), a former pupil of Robert Gordon's College, is one of six young people being interviewed for the 2015 Thomas Blake Glover Aberdeen Asset Scholarship, sponsored by Aberdeen Asset Management, next week.
The scholarship, which was initiated by the Japan Society of Scotland, enables one Scottish student the chance to visit Japan to study the language, culture and tradition – an experience described as a "life changing opportunity" by last year's winner.
The scholarship is open to young people who are at a post-secondary educational level, with preference to candidates whose interest in Japan has a business focus.
Angus' interest in Japan stems from a number of visits to the country in his formative years. Having lived in Japan as a child while his father completed a PhD in Japanese Anthropology, Angus developed a connection to the country which was strengthened by further family trips and his gap year in 2010, during which he spent five months in Tokyo and Fukuoka.
Angus graduated from the University of Glasgow with a First Class Joint Honours in History and Classical Civilisation. His undergraduate dissertation was a comparative study of Ancient Greek Tragedy and Japanese Noh Theatre.
Angus and the other shortlisted candidates will be interviewed on Monday (19th January) at the Japanese Consulate-General in Edinburgh with the panel made up of four members of the Council of the Japan Society of Scotland, and chaired by Dr Helen Parker, of the Japanese Studies Department of the University of Edinburgh.
One will be chosen to go on a fully-funded intensive language study course at a university summer school in Japan, an experience described as a "life changing opportunity" by last year's winner Giancarlo Bell (19).
The student of medicine at the University of Glasgow spent six weeks at the International Christian University in Tokyo on an intensive Japanese language course where he achieved A grades.
Giancarlo says:
"I will remember the trip and the friends I made forever. But, more importantly I developed language skills and an adoration for Japanese culture that I will build on for the rest of my life. I realised that, despite my success in the beginners' course, I am only scratching the surface of a massive, beautiful, seemingly-impenetrable written and spoken language."
The scholarship is named after the Scottish entrepreneur Thomas Blake Glover who was born in Aberdeenshire in 1838. Glover settled in Nagasaki in 1859 and played a critically important role in opening Japan to the west. Known as the Scottish Samurai, he introduced the first railway locomotive, started the Kirin brewery and influenced the industrial development of Mitsubishi.
The scholarship aims to recognise these successes by providing young Scots with the opportunity to learn about business and culture in the hope of further improving Scotland's historic links with Japan.
This is the sixth year that Aberdeen Asset Management has sponsored the Thomas Blake Glover Aberdeen Asset Scholarship and chief executive Martin Gilbert, says:
"We are proud to support initiatives which give committed and enthusiastic Scots an opportunity to advance their career opportunities.
"This scholarship offers an exceptional opportunity for one Scottish student to experience Japanese education, industries and lifestyle and an opportunity to forge new partnerships with the country, which has one of the world's largest economies."