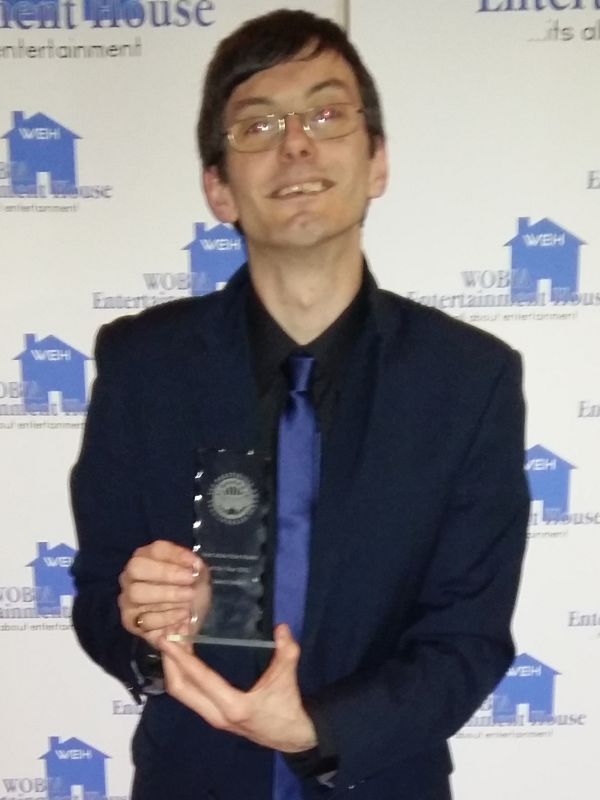 With thanks to Suzanne Kelly.
David Forbes, Chairman of Local Charity Future Choices and full time carer to his mother, was short-listed for a prestigious award by Entertainment Company Wobia Entertainment House at a Glitzy awards ceremony recently. The award event showcased some outstanding individuals in our community.
David campaigned hard to win as many votes as possible to clinch the title, and his hard work paid off.
David said:
"When you hear the nominees name, then and the winner is, you get goosebumps and all the emotions runs through your body, but when it's your name that's read out, that's when it really hits home that the public votes recognised your hard work, and I want to thank everyone who took the time to vote"
David dedicated his award to his mother as he works everyday to try and better the lives of others, including his mum, through his voluntary charity work.
He added:
"I now plan to use this award to motivate me and launch a You Tube Channel to motivate and inspire others, like carers and Volunteers  to do more good work within their community, being a role model is a great honour and again I would like to thank those who took time to vote for me"
Comments enabled – see comments box below. Note, all comments will be moderated.