By Red Fin Hall.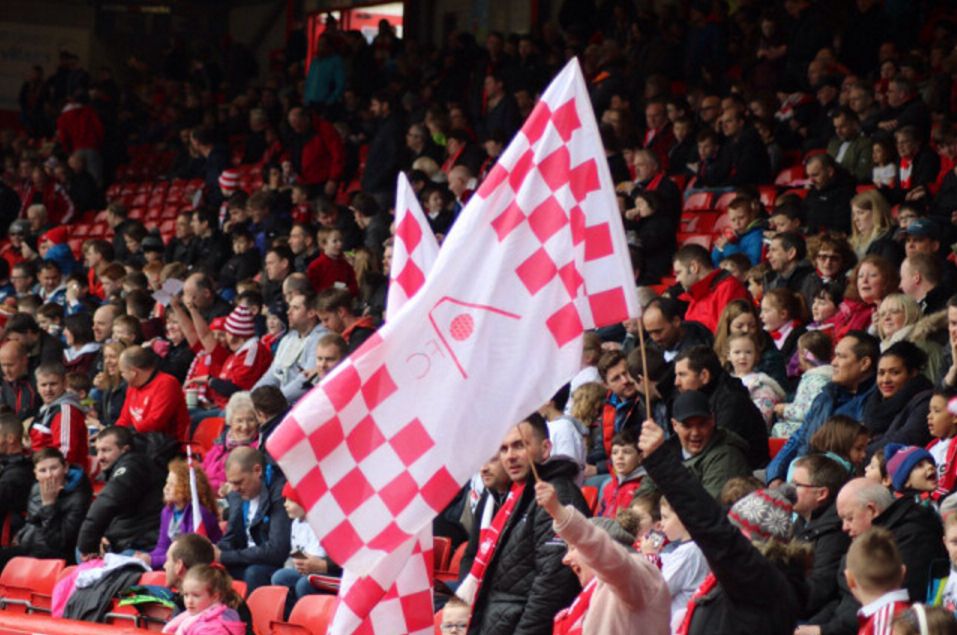 Well that's another season over, and what a season it was. Stretching back to 26th June last year when Aberdeen travelled to Brechin for a friendly, ahead of first competitive game in the Europa Cup at home to Fola Esch of Luxembourg, ending last Saturday with the epic and exciting Scottish Cup final against Celtic.
Nobody expected The Dons to get as close to being victorious in that final as they did.
This team, started by Craig Brown and moulded by Derek McInnes, has finally come to a crossroads, with Ash Taylor, Ryan Jack and Nial Mcginn, three first team regulars all looking for new clubs, and Peter Pawlett already signed for M.K.Dons. Rumours abound on social media about the future of Jonny Hayes and Derek McInnes, with Celtic and Sunderland seemingly interested in being their next employers.
It wouldn't take much for these rumours to be squashed with an official statement from the club.
This has been our most successful season without winning anything since Willie Miller was manager, but this time the future looks rosier, with the prospective of further finals and perhaps progressing past the qualifying rounds of the Europa League a distinct possibility.
The main stream media though are having none of it, doing their usual speculating and writing us off because "The Rangers" will be busy in the transfer market and Hibs will be back in the SPFL.
Also, the fact that we have lost so many players and only, so far, having signed Greg Tansey, means we will be weaker. But The Rangers will be in a bigger transition period than the Dons, if stories are to believed, with more than half their team being kicked out, or should I say, released. Their manager has already stated that he wants to bring in players he knows; and if this is true, then their is a greater chance they will be Portuguese with no knowledge of the Scottish game.
Aberdeen have been pretty consistent all season long with only the occasional lapse of form, none more so than the League Cup final against Celtic where the players went into the match on a great run of nine wins out of ten, the only loss being to Celtic.
Bad luck played it's part too, especially the away match to League survivors, Hamilton, in February of this year. Aberdeen had well over 20 corners, but couldn't put the ball into the home team's net and cancal out an 8th minute goal by Mikey Devlin. The Hamilton captain is a player that, apparently, McInnes is keen on.
Although Aberdeen had little chance of catching up with the champions, they have been in scintillating form. It was widely expected that the gap between the Dons and The Rangers, who finished in third place, would have been much closer.
However, it could have been wider had it not been for a few silly draws and especially those crazy 10 minute spells in our last three home games. Firstly, against The Rangers, we conceded 3 goals in that period despite being the dominant team throughout the match. The following home game, and the first after the split, saw us go to sleep for a few minutes, allowing St Johnstone to put two past us.
Thirteen days later visitors, Celtic were 3 goals up in the first 11 minutes. However, Jonny Hayes' 12th minute goal was a vital turning point. The players seemed to finally realise how good they were, and made the Celtic defence work harder than they had domestically all season, pushing them all the way. Away romps and consecutive victories against the other two Glasgow clubs, saw the team go into the final in fine fettle and full of confidence.
Well, we all know what happened there, so no further analysis is needed other than, perhaps, the manager's choice of substitutes.
In my opinion, the decisions to bring on Rooney (our top scorer, but a bit one dimensional at times) and replacing McGinn (a player that rarely plays his best in the big games, but still gives us width) with O'Connor, a midfielder, instead of Scott Wright (who scored a hat trick at Partick Thistle, and a natural keen and pacey replacement for the Northern Irishman) remain questionable.
It is pleasing that the supporters are still buzzing and confident and fully behind the team, and anxious for July to come around.
All in all, it has been a satisfactory season, and with the first game in the Europa League not taking place until July, this will be the first time since 2015 that the team have had a month without playing a game.
Unless a friendly is arranged in June that is.
Comments enabled – see comments box below. Note, all comments will be moderated.