Duncan Harley Reviews 'North East Scotland At War' 2 by Alan Stewart.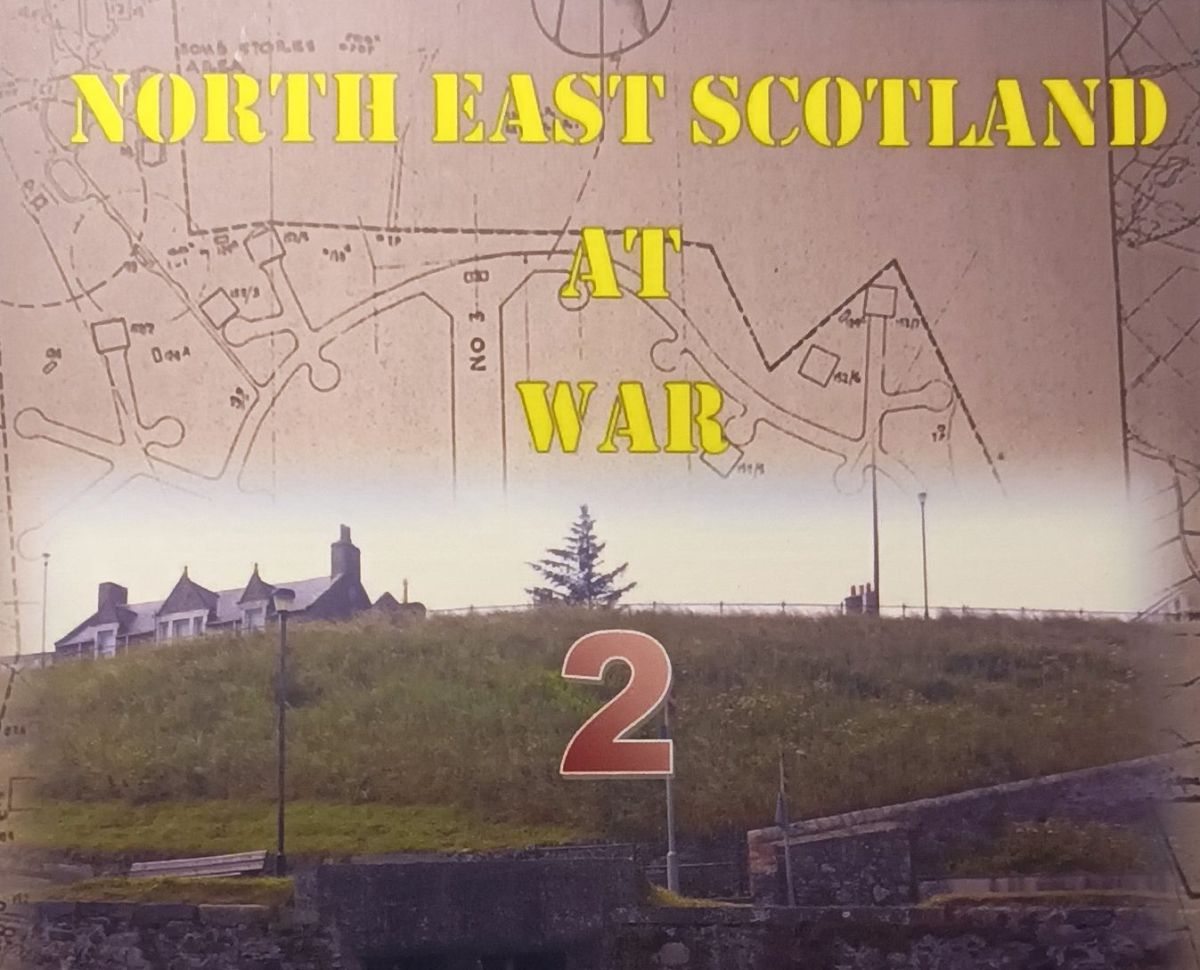 There are plenty of books out there which record the difficult years between the 1938 Chamberlain peace accord and the Soviet conquest of Berlin. Osborne's 'Defending Britain' and Gordon Barclay's 'If Hitler Comes' are the classics.
But this book is slightly different and there is certainly room for further historical accounts of the dark days when Hitler threatened our shores.
A year or so ago I reviewed Alan Stewart's first book. Titled 'North East Scotland at War'.
Five years in the making, the publication took a decidedly local slant and launched the reader into the minutiae of the defence of the North East against what was, for a brief few years, perceived as the Nazi threat.
The archaeology of those distant times was laid bare for perhaps the first time in a single local volume and various documents which record those difficult days inhabited the pages. At the time of publication, Alan was already working on Volume Two and that has now been published.
Relentless detail and an eye for wartime links to the North East of Scotland characterise this new book.
Subtitled 'Events and Facts 1939-1945', that is exactly what is contained in the text.
When reviewing book one, I glossed over the typos and the difficult grammar in favour of the content. In the big scheme of things, it contained shedloads of information gleaned from years of research and plus many previously unknown or forgotten stories.
Book two, I am happy to say, contains many fewer issues and is certainly worth a read.
Spanning years of research and containing many local wartime stories, Alan Stewart's new book 'North East Scotland at War 2' will appeal to anyone even remotely interested in the history of the North East of Scotland.
Profusely illustrated and replete with a plethora of new information gleaned from both local and national records, this is a local history book which I am pleased to include on my bookshelves.
North East Scotland at War 2 – by Alan Stewart is available from the Gordon Highlanders Museum in Aberdeen @ £21.99.
Cover image © Alan Stewart