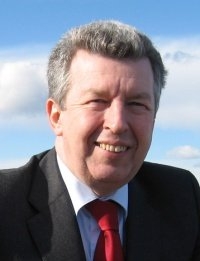 With thanks to
Lewis MacDonald MSP.
North East Labour MSP Lewis Macdonald has called on Scottish Enterprise to maintain an impartial position in relation to proposals for building over Union Terrace Gardens, as city residents prepare to vote on whether to support the scheme.
Lewis Macdonald has written to Regional Director of Scottish Enterprise, Maggie McGinlay, seeking her assurances that she and the agency will not attempt to influence voters in the upcoming referendum on the proposed City Gardens Project.
Lewis Macdonald said today:
"The Scottish Government has indicated that it will consider the use of Tax Incremental Financing should the referendum indicate public support for the building over of Union Terrace Gardens. However, there is concern that this finance model is unsuitable as the City Gardens Project would not generate sufficient additional non-domestic rates income for the loan to be paid back.
"Whether to proceed with the City Gardens Project or not has become a very contentious issue in the city, and in light of these very reasonable concerns about the funding mechanism, it is crucial that publically accountable bodies, such as Scottish Enterprise, are impartial. That is why I have written to Maggie McGinlay for her assurance that Scottish Enterprise will not take a public view on this proposal, and that she will not do so either.
"Given the importance attached to the result of the referendum by both the city council and Scottish Ministers, it is essential that public bodies accountable to those ministers do not seek to influence the outcome of that referendum."