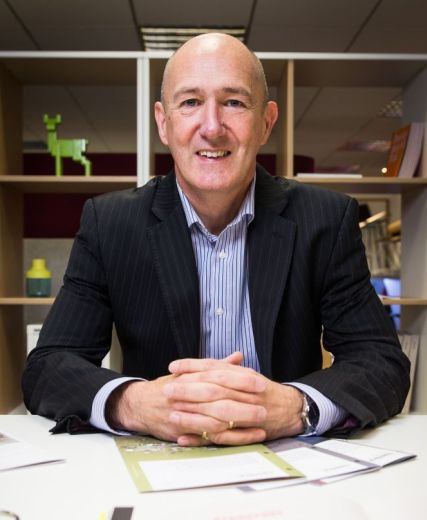 With thanks to Leanne Carter, Account Manager, Tricker PR.
Organisers of a major two-day exhibition in Aberdeen this week are on course to break attendance records – and believe the response to the event could be indicative of the first green shoots of economic recovery in the region.
Langstane Press Ltd expects over 600 delegates to attend its two-day business show at Aberdeen Beach Ballroom, during which businesses will learn how they can make efficiencies in challenging trading conditions.
The firm has already attracted more pre-registered delegates than for its last event in 2015, and there is still time to sign up in advance to Lean and Mean in 17 taking place on Wednesday and Thursday.
Langstane has been staging its biennial business show for the past 25 years, but decided to overhaul the format this year. In the past, it has largely been a trade event, but it was felt there was a need to use it as a platform to equip businesses with knowledge to help them during the north east economic downturn.
Managing director Colin Campbell (pictured) says he has been surprised at the level of interest in the event, and by the range of companies coming forward to sign up to attend. He says,
"The companies that are attending are from a wide range of businesses and it is clear that the event has real appeal across the board from public sector to small start-ups.
"I think the response to the show could be down to a combination of factors, one being that the first green shoots are beginning to show across the city. In the current climate, not everyone has the time to attend events like these but they are making the effort to attend as they want to be able to come and learn.
"The other contributing factor is the change in the style of the event. What we have picked up from customers over the past 18 months is that they need to make savings across all areas of their operations.
"As suppliers, there comes a point where it is impossible to discount any further, so we thought it would be useful to show businesses how they can be creative in making efficiencies, whether that is through a long-term investment in IT solutions or reducing print runs on stationery.
"Langstane has seen the impact of many downturns in the oil and gas industry over the years and we feel that we can share a huge amount of knowledge about how to survive in these challenging times and how to emerge on the other side."
Lean and Mean in 17 will bring together 35 of Langstane's leading partners across the office supplies, print, healthcare, interiors and promotional product sectors to meet with delegates and give advice on how to save money.
In addition to the exhibition, a number of keynote speakers will be giving presentations to give delegates further ideas on how to approach efficiencies. Russell Borthwick, chief executive of Aberdeen and Grampian Chamber of Commerce, will talk about the organisation's Buy North East campaign – a project that has been supported by Langstane – on Thursday.
Jason Llewellyn of global IT specialists HP will also take to the stage on Wednesday and Thursday, and will explain how investment in new technology can reduce print costs. John Black and Claire Smith of Anderson Anderson & Brown LLP will be presenting on the theme of Survive and Thrive on Wednesday morning.
The show runs from 10am until 4pm on Wednesday and from 10am until 3.30pm on Thursday. Lean and Mean in 17 is free to attend, and delegates should register in advance at www.langstane.co.uk. There will be opportunities for networking throughout the two days, and many suppliers can offer allotted appointments.
Family-run firm Langstane celebrates 70 years of trading in 2017, and has a product range in excess of 30,000 items, from printer paper to toilet paper and from tubs of coffee to packs of lightbulbs. As well as traditional office supplies, the firm has diversified its product range to provide office furniture and patient care furniture.
Langstane is Scotland's largest independent office products company and is one of the largest in the UK. Langstane, established in 1947 in Aberdeen remains a family business and has further branches in Dundee and Livingston. Langstane employs over 120 staff and has a turnover of £15m. More about the company can be found at www.langstane.co.uk.
Comments enabled – see comments box below. Note, all comments will be moderated.