Peacock Visual Arts present Ignore the Management, an exhibition by Michele Horrigan and Sean Lynch. With thanks to John Morrison, Marketing & Communications Manager, Peacock Visual Arts.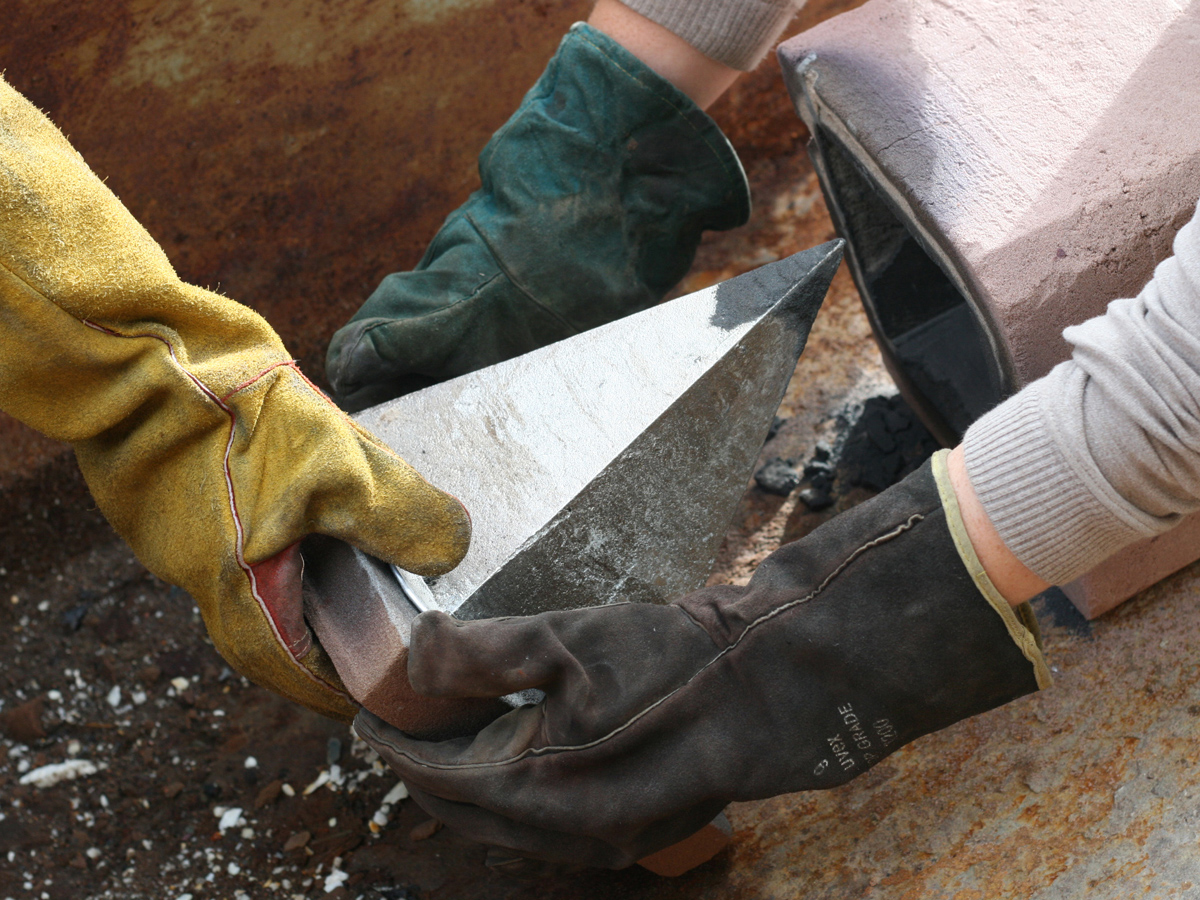 For some years now, through both artistic and curatorial activities, Michele Horrigan and Sean Lynch have investigated the multifaceted nature of the public realm. With a focus on their native Ireland, their activities find and develop models that challenge the societal measures and institutional values that aim to manage and orient human behaviour in our increasingly technocratic world.
Sean Lynch presents two videos at the W OR M project space in Aberdeen's historic Castlegate.
Latoon focuses on an unusual story of a whitethorn bush close to Lynch's studio in Limerick. In 1999, folklorist Eddie Lenihan campaigned to have a multi million-euro roadway redirected in order to save the bush, which he had argued was an important meeting place for fairies – the bush's destruction would lead to supernatural havoc on the new motorway.
Years later, Lynch interviewed Lenihan at the site about the dangers of fairy culture, the incessant march of progress and the hope that the bush will somehow survive this onslaught.
Also on exhibit is Campaign to Change the National Monuments Acts, a video that investigates the legal status of metal detectors in Ireland.
Following national controversy around the finding of the Derrynaflan Hoard, a medieval treasure trove uncovered in the 1980s, the state hastily placed a blanket ban on the public use of all devices used to search for archaeological objects – this legislation effectively destroyed any fledgling metal detectorist community.
Lynch advocates for a change in these authoritarian laws, where ideas of nationhood, individual freedom, and the need for new forms of community-led heritage are explored in a journey narrated by his long-time collaborator Gina Moxley.
For several years, Michele Horrigan has been following an exploratory trail of investigation around the mineral ore bauxite. Imported from Guinea in Africa into Ireland's largest industrial complex in Horrigan's hometown of Askeaton, bauxite is then refined and smelted to become aluminium, the world's most versatile metal used in computer parts and engines, drink cans and airplanes.
Amongst her collection of archival and photographic material relating to this process, Horrigan presents two disparate gestures, an aluminium sculpture and a dance performance, each further questioning the role of the personal in relationship to the pervasiveness of global manufacturing.
Working at the Scottish Sculpture Workshop in Aberdeenshire, Horrigan made an aluminium replica of the apex of the Washington Memorial, remembering the shape given to the Masonic all-seeing eye of imperialism made from what was the world's most precious metal in 1884. Then, in a field close to a refinery with chimney stacks divulging a steady stream of smoke, Horrigan is seen glibly re-enacting dance scenes from the 1983 movie Flashdance, where a heroine works in Pittsburgh's mills while at night pursues her real dream of dancing.
Here, the title of Horrigan's artwork, Stigma Damages seems pertinent. Used as a legal term to describe possible loss or suspected contamination due to environmental circumstance, both her actions seem to exist as a consequence or personal reaction to the rest of material on show, as a sensibility borne out of the disaffection of the individual against global flow and capital.
Sean Lynch and Michele Horrigan have exhibited throughout Europe and North America, including the Venice Biennale. Since 2006 they have organised Askeaton Contemporary Arts in southwest Ireland, initiating artist residencies, exhibitions and publications with over one hundred artists from around the world. During their time in Aberdeen, they will present several workshops as part of Free Press, a new publication project curated by Peacock Visual Arts, in partnership with Station House Media Unit and Aberdeen University Library Special Collections.
Exhibition: Ignore the Management // Michele Horrigan and Sean Lynch
Date: 9 September – 21 October 2017
Opening: Friday 8 September 2017, 6-8pm. All welcome.
Location: the W OR M, 11 Castle Street, Aberdeen
Comments enabled – see comments box below. Note, all comments will be moderated.