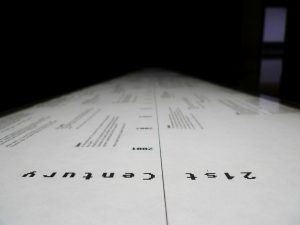 With thanks to John Morrison.
Peacock Visual Arts proudly presents Lost Islands & Other Works, an exhibition of drawing, sculpture, and installation by Marie Velardi. For her first solo show in the UK, this exhibition brings together recent and significant works to consider the nature of impermanence and movement of time from various perspectives.
Within her practice, Marie employs fact and fiction to both imagine and question the future.
Works closely examine movements of the earth, such as the continuous shift between land and sea, or inhabited islands disappearing into the ocean due to rising water levels. Marie's use of fiction to present a timeline of the 21st century as described in sci-fi literature and film, offsets our reality to incite a powerful yet playful protest about the uncertainty of our future, and the condition of the earth today.
During the exhibition, selected artists, initiatives and academics will be invited to actively respond to the exhibition to explore ideas around unpredictable worlds, landscape, and sustainability.
Marie Velardi was born in Geneva, Switzerland. She lives and works in Geneva and Paris. Her work has been exhibited in France, Germany, Belgium and Italy. In 2014-2015 she represented Switzerland at the Kochi-Muziris Biennale in India. She has won various awards; among them the '2015 Scholarship of the City of Geneva' for her on-going research project called Terre-Mer.
Marie Velardi // Lost Islands & Other Works
Runs: 27 August 2016 – 8 October 2016
Venue: Peacock Visual Arts