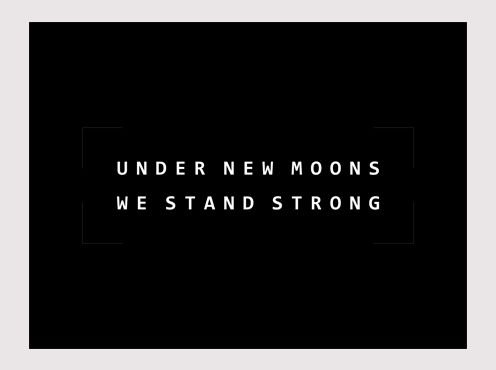 With thanks to John Morrison.
Inspired by science fiction scenography and the hardware of the "control society" (Deleuze, 1995, 1990; Burroughs, 1978), Under New Moons, We Stand Strong reflects on the meaning of solidarity, infrastructural literacy, and symbolism within digital-civic governance and society.
The piece is composed of a large-scale cardboard model of a CCTV camera with accompanying bird spikes. Spikes are most often positioned on top of cameras so as to ward off birds.
On the 3rd January 2016 the CCTV camera, positioned at the intersection of Autoroute 40 and Boulevard des Sources, in the West Island of Montreal, Quebec captured a stunning image of a Snowy Owl, in mid-air. Quebec's Transport Minister Robert Poëti tweeted about the owl on January 7, and the province later released the captured video footage and images, which went viral.
Mythical, owls are considered as symbols of wisdom and intelligence, as well as guardians of the underworlds, protectors of the dead and seer of souls. A special edition print of the image of the Snowy Owl will be presented alongside the sculpture.
Drawing on various rituals and traditions on Sat 7th May, 20.00 the public are invited to take part in a procession of paper-based CCTV cameras starting at Peacock Visual Arts and continuing through Aberdeen city centre and onto the beach, where in ceremonial fashion the models will be set on fire.
Date: Thurs 5 – Sat 28 May 2016
Location: Seventeen, 17 Belmont St, AB10 1JR, Aberdeen
Procession: Sat 7 May, 8pm from Seventeen, 17 Belmont St, AB10 1JR, Aberdeen
Comments enabled – see comments box below. Note, all comments will be moderated.