Voice's Old Susannah takes a look over the past week's events in the 'Deen and beyond. By Suzanne Kelly.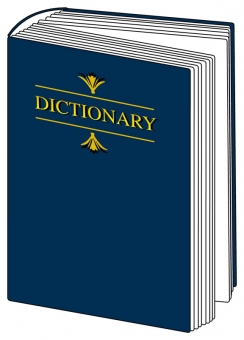 Apologies for the late running of this service. Old Susannah was on holiday, and catching up with current events is taking time. Hard to know where to start, or what day of the week it is. It's all so overwhelming – I feel nearly as confused as Aberdeen's ex-Chief exec Valerie Watts trying to manage her appointments diary.
As you may have seen, Ms Watts was supposed to attend a Standards Commission hearing at the Town House on 11 February. I'm sure you think of her as a woman of her word, and a very competent organiser every bit as much as I do.
Alas! She said she'd be on a video link from her exciting new job in Belfast at the DSS (perhaps a fitting end for the mastermind of our city of culture bid), but at the very last minute, she announced that the Permanent Secretary needed her in a meeting on the very same day.
That's some coincidence. After a little digging it turns out no such meeting seems to have been requested or recorded.
She'd also seen him two days earlier and was going to see him in a week or two. I'm sure she told the PS about having already accepted going to a hearing, and the PS insisted Valerie spend the entire day in this meeting instead.
The hearing would have decided whether or not 7 councillors in the doc over an allegedly pro-union letter sent to Aberdeen residents was acceptable or not. This is now conveniently – or inconveniently depending on your perspective – kicked into the long grass until after the May elections. Apparently in Northern Ireland, government mandarins make meeting arrangements by telephone.
Call me a simple country girl, but when I schedule business meetings, I use this thing called a computer. A computer can send messages magically to lots of other people; this is called email. Even more amazing, a computer often has an electronic calendar, from which I can send out meeting requests.
Believe it or not, the electronic calendar will save meeting invitations so that I know not to accept meetings if I already have something in the diary!
I think we may chip in and buy Ms Watts such a computer. She also seems to have indicated she takes care of her diary appointments on her own with no help. We also have these people called secretaries and PAs here, but I guess she doesn't have one. Looks like she's doing as good and open a job with her diary as she did when she was in office here (her Aberdeen salary was £148,000 per annum).
Thinking on the May elections, it will be very hard to decide which one of the candidates for Prime Minister is the most honest, beneficial, public-serving, intelligent, choice. If you are intending to vote, you may be interested to know that many people think they are on the electoral register but aren't.
Lots of room for office blocks and Stewart Milne housing
Some fifty people who wanted to sign the petition about Tullos Hill asking for the city to save remaining deer and come clean on the cost of the dead tree for every citizen project had their signatures thrown off the petition for not being registered Aberdeen City voters.
Make sure you register to vote here – and please think about signing the petition here – you have until 3 April. (or contact Suzanne Kelly via Aberdeen Voice if you have problems registering / signing).
During my vacation I was in Taunton, London and Brighton. Taunton has these big rolling green fields with domestic animals and wildlife.  Lots of room for office blocks and Stewart Milne housing. London has these buses which cost about half the price of our own First Buses, come ten times more frequently – and even run frequently after 6pm!
Brighton was very nice – but it could use some bunting. and there aren't enough multinational shops, so they have to have these little, individualistic shops instead.
Part of the purpose of my visit was to report on something called 'Whalefest'. I'd hoped this would be a nice yummy Japanese, Faroese or Icelandic buffet kind of thing, but it turns out all these people want to save whales and dolphins, not eat them. For some reason, there are lots of people who want to stand in the way of Japanese scientific  missions to learn about whales.
What better way to learn about a sentient animal than by terrifying, chasing, harpooning, torturing and cutting them up alive? Protesting against Japanese science is some outfit called Sea Shepherd. Don't worry; they won't get very far; they even let women captain some of their ships! I'm sure that's just some kind of token gesture thing though. More about these people and this Whalefest here.
In Brighton I stayed at the same hotel as stars from 'The X Factor'. I found myself in a lift with a guy who looked about 14 years old. He said, with a world-weary voice 'You just won't believe how fast it goes. One minute you're starting out, and the next thing you know it's all over'.
It sounded kind of strange coming from someone with their future before them I thought, and today I remembered this encounter, as I found out that Aberdeen Voice's inimitable, irreplaceable, irreverent poetry mannie Mr Bob Smith had passed away.
He used his wonderful poems to attack the powerful, the vain, the greedy. Somehow here in Aberdeen he never ran out of material to write about. Farewell Mr Smith; all the best wishes to his family and friends. And with that, some definitions.
non omnis moriar: (Latin ) I will never wholly die
The classical poet Horace believed that as long as people read his works, he would never really be completely gone from this world.  Shakespeare echoed this idea in his famous Sonnet 18 (you will know the words 'shall I compare thee to a summer's day…). Shakespeare closes the sonnet with the lines:
"But thy eternal summer shall not fade,
Nor lose possession of that fair thou ow'st,
Nor shall death brag thou wander'st in his shade,
When in eternal lines to time thou grow'st,
So long as men can breathe, or eyes can see,
So long lives this, and this gives life to thee."
– William Shakespeare
This is how I feel about those who have passed away, but left art, music, poetry, beautiful architecture or works, or who did great deeds.  This is how I feel about the passing of Aberdeen Voice's poetry mannie, Mr Bob Smith.
His Doric poems  challenge the authorities, the bullies, the materialistic and greedy, and the Trumps of this world. Bob will be very much missed, but we've still got his poems, his books and our memories. You can look through his Aberdeen Voice poems here.
Seagull Survival Guide: (modern English compound noun) An Aberdeenshire booklet created to help with seagull problems.
Did you know that coastal towns such as Aberdeen, Peterhead and Stonehaven might be attractive to birds that live on coastal areas?
Apparently this is true, and the Shire has come up with a great way to help you deal with this astounding fact; they created a seagull guide. Astonishingly, there is no charge for the book – all the collective wisdom of the shire's best minds is going for free. Result!
It might be a good idea for those who don't like seagulls and sea birds to consider living somewhere that doesn't have them.  Failing that, apparently if people don't discard food and garbage on the pavements and streets, gulls won't swoop down to eat discarded food and garbage.  I hope this revelation gets national press attention.
The way things are going though, we soon won't be plagued by any gulls, eider ducks, swans or other 'vermin' – as Aberdeen City's Peter Leonard is fond of calling wildlife. Pretty soon there won't be a patch of grass, meadow or scrub land anywhere.  The Harbour Board is helping to see to that.
Torry residents are thrilled to find their sandy bay and harbour area will forever be turned into private, no-go areas. Cove residents for some reason feel there is too much building going on goodness knows why, and have started a facebook page. Let's be grateful that Torry folk haven't followed suit and organised against the Harbour Board's land seizure plans. Or have they….
If you think this seagull survival guide is for the birds, perhaps it is the seagulls which need a survival guide. After all, it is not that long ago that seagull hating, shotgun-toting top oil executive Mervyn New showed up for work with an air gun, and blasted a nest of baby gulls to smithereens.
This resulted in no penalty, no police interest, and no sanction from New's company, Marine Subsea UK. To be fair, those tiny gulls, not yet old enough to fly, and their parents should have checked with New first before moving in. No oil executive in a coastal area should have to put up with listening to seabirds.
the police know how to treat important businessmen
Helpfully, the shire's new guide tells you that doing as Mervyn did is totally, wholly illegal. I guess if you're head of a top oil company you can't be expected to figure out the minor points of law and gun ownership, can you?
There was no record I could find of New being banged up in a cell, or held for questioning overnight.
You've got to treat important people carefully, you see.
As for someone like George Copland, whose empty house was stormed by police who were told someone inside had a gun (there is no way anyone would have had a reason to go down the little cul de sac Copland lives on and looked through his window in the first place, and from the mail road no windows are visible – but let's not split hairs).
Copland, like New, had an air rifle. Nothing illegal was found.
Therefore, days later, the police stormed into Copland's girlfriend's home in a dawn raid, and dragged him off for a few days – even though he had broken no law – other than not going to meet the police when they first called him (he was not told he could bring a friend as people who have emotional or mental health issues are entitled to by law, nor was he told he could bring a lawyer. He watched the siege of his house from television, and was rightfully terrified).
So there you have it: the police know how to treat important businessmen, and how to treat punk rock singers. One had discharged a gun killing and wounding animals – against the law. The other one had committed no crime. Guess which one was treated like a criminal.
Old Susannah would like to be able to tell you the latest on Copland, and hopefully there will be an opportunity to tell you more soon.
It was injustices like this that Bob Smith could not abide. He was no fan of Trump, either. Smith, Anthony Baxter and I all met for the first time in the lobby of the Belmont when You've Been Trumped was shown for the first time ever. Bob was livid after the film, as were so many of us. Thanks for the memories Bob, the support, and those wonderful poems. Tally ho.
Comments enabled – see comments box below. Note, all comments will be moderated.
[Aberdeen Voice accepts and welcomes contributions from all sides/angles pertaining to any issue. Views and opinions expressed in any article are entirely those of the writer/contributor, and inclusion in our publication does not constitute support or endorsement of these by Aberdeen Voice as an organisation or any of its team members.]