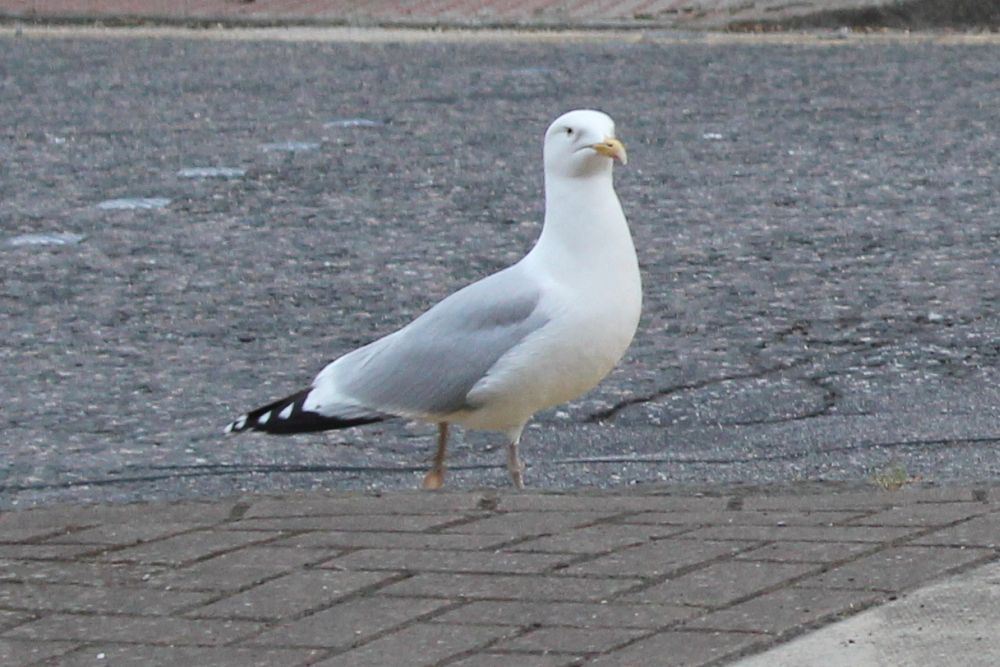 By Anne Foy.
Aberdeen is a city in the grips of a gull crisis.
Seen as a trivial problem by many, for those affected by the issue, the huge number of aggressive gulls besieging the city has fast become a living nightmare.
The council have acknowledged that there is unlikely to be any quick fix to the problem, and the growing population of the lesser black-backed and herring species that are choosing to nest in the roofs of properties within the city, rather than in their traditional cliff tops home, is unlikely to be reduced significantly in the next couple of months.
Could Drones Be The Solution?
In a bid to scare away the gulls, Aberdeen Conservative councillor Ross Thomson has proposed that the council employ the use of drones. Thomson surveyed 400 local residents who are currently being affected by the gull problem, and found that  50% want to take further action to reduce the number of gulls, while 55% approve of fitting deterrents, which lead him to make the controversial proposal.
In a statement about the issue, Thomson said:
"Looking at any kind of new technology which can be more efficient, reduce costs, or even do the job better, is something which has to be seriously considered…I know that other local authorities such as Carlisle have piloted that, and I think our officers should be paying very close attention to how successful they have been."
Both businesses and individuals are being affected negatively by the birds constant presence, with customers reluctant to visit shops in the affected areas and local residents reluctant to leave their homes when the gulls presence is at its highest: the financial ramifications of this are wide reaching, including businesses facing loss of business, increased insurance premiums, and the overall quality of life of everyone involved being drastically affected.
There are certainly negative health effects of the huge number of gulls currently besieging our city: Gulls often carry a wide number of diseases that can be seriously dangerous to humans, such as salmonella and tuberculosis.
The birds and their nests can often be home other creatures such as ticks, fleas and mites. These can all cause problems in both households and businesses, and can lead to additional health problems.
What You Can Do.
The main advice offered by the council for those who are being affected by nuisance gulls is to ensure you discourage their presence as much as possible: don't feed the gulls or leave food out in your gardens for other wildlife, as any food is likely to attract the gulls. If you own the property that you reside in then you can erect deterrent devices on your property, such as spikes on chimneys and roofs to prevent the birds from nesting.
If you are renting in your current home then why not talk to your landlord about fitting these devices? After all, as well as causing a nuisance to you, the gulls may well cause damage to your landlord's property too: large birds such as gulls can cause damage to property by disturbing the roof tiles, and by blocking gutters, gas flues, and chimneys.
You could also seek the support of a professional and expert company who can help to remove any eggs in nests on your property, in order to ensure that more gulls aren't born and the problem doesn't continue to perpetuate.
It could well take several years for the problem gulls in our city to be fully removed and for the problem to be tackled successfully. This is likely to be incredibly frustrating for those local residents and local businesses who are being affected by the issue on a daily basis. However there are proactive things that you can do to help minimise the effects of the problem in your own home and business, and by working together, we can see an Aberdeen that is no longer blighted by these pesky birds.
Resources:
"Could drones be used to scare off Aberdeen nuisance gulls?",  The Press and Journal, https://www.pressandjournal.co.uk/fp/news/aberdeen/749282/drones-could-be-used-to-scare-off-aberdeen-nuisance-gulls/
"Aberdeen FC tells fans of challenge tackling gulls", BBC News, http://www.bbc.co.uk/news/uk-scotland-north-east-orkney-shetland-33653898
"Life insurance", http://www.quotezone.co.uk/life-insurance.htm
"New advice on gulls issued to residents and business in Aberdeen", Aberdeen City Council, http://www.aberdeencity.gov.uk/CouncilNews/ci_cns/pr_Gulls_3072015.asp
"Angry birds target Pittodrie: Aberdeen go to war with the seagulls attacking their fans", Daily Record and Sunday Mail, http://www.dailyrecord.co.uk/sport/football/football-news/angry-birds-target-pittodrie-aberdeen-6130807
"Living with urban gulls: A survivors guide", Aberdeen City Council, http://www.aberdeencity.gov.uk/web/files/EnvironmentalHealth/Living_With_Urban_Gulls.pdf
Comments enabled – see comments box below. Note, all comments will be moderated.
[Aberdeen Voice accepts and welcomes contributions from all sides/angles pertaining to any issue. Views and opinions expressed in any article are entirely those of the writer/contributor, and inclusion in our publication does not constitute support or endorsement of these by Aberdeen Voice as an organisation or any of its team members.]