Old Susannah watches the latest developments in the 'Deen and the wider world and feels like a deer caught in headlights.  Here is this week's look at what's happening where and who's doing what to whom. By Suzanne Kelly.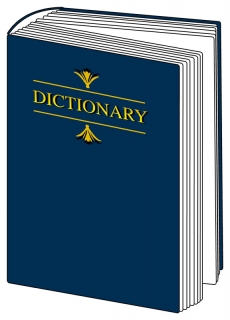 This Saturday is Open Doors day; I urge you to get out and visit sites in Aberdeen normally closed to the public.  (I will try and get to Marischal College – but I will also be whale-watching at Torry Battery with local expert Ian Hay at 10:30).
From noon Old Susannah will be at Marks & Spencer collecting signatures on postcards to highlight the plight of our Tullos Hill Deer. The postcards are free and will be sent to the City; please come see me.  The design is a powerful one, I think you'll agree.
Old Susannah spent last week in France and Italy. I wandered around small towns and capital cities, and was struck at the lack of concrete, shopping malls, and 'connectivity'.  Small, intimate spaces were around every corner – but you actually were better off walking from place to place. 
Not a single monorail was in sight either.  Small, local shops were busy with locals and tourists – there was no choice but to buy individualistic, hand-made items in most of the places I visited.  Streets were tree-lined; parks filled with interesting plants, and the pavements were amazingly clean.  Even the smallest of towns had rich programmes for retired/elderly people.
I even came across a programme to teach dog owners the importance of keeping their animals under control and cleaning up after them.   Don't worry – nothing like this will happen here.
Sad to say I missed this year's Offshore Europe. 
While historically a few firms hire attractive fashion models to talk to prospective clients about North Sea joint venture economics and showcase the latest in directional drilling techniques and so on, this year it seems one firm took things a bit further.  I am told swimsuit models were window dressing for one of the stands.
Perhaps this bathing-suit theme was something to do with subsea operations or 'diving' of some sort or other.  Whatever happened to the old-fashioned practice of giving OE visitors lots to drink? In any case, it is a good thing we have more women involved in the oil business, and the presence of glamour models should by no means be seen as a cheap publicity stunt or a large backwards step for equality.
In a happy development, the baby gull that I rescued (with a co-worker's help) made a complete recovery at New Arc Animal Sanctuary, and will be released soon, along with a Fulmar and some ducklings. Keith at New Arc has his hands full, and is still looking for volunteers and donations.  New Arc will shortly open a charity shop in Banff, and will want your unwanted quality goods (new and used) to sell.  Get in touch with New Arc at  thenewarc1@aol.com. 
I realise not everyone loves birds and gulls – I've not forgotten Mervyn New, who happily blasted baby gulls with a gun (at his work no less).  But it seems a contributor to Aberdeen's newest free newspaper, Aberdeen City Life, isn't fond of them, either.
'Fona' McKinnon writes in City Life about the 'Terrorists From the Sky.'  Er, they are birds and not quite terrorists; some people might object to the comparison in this run-up to the anniversary of 9/11.  Best not to feed them (terrorists I mean) in town, but it's definitely best not to blast them with guns either.  Old Susannah wishes City Life all the best, and  is glad there is another hard copy newspaper in town.
Finally, a tired, old, Aberdeen institution has had a much-needed facelift (no, not you Kate).  Aberdeen City's website has been re-vamped, and looks absolutely vibrant and dynamic.  (More on its contents in a minute).
Time for some timely Deen definitions.
Family Business
(modern  English compound noun) An organisation or enterprise staffed, organised and managed mainly by members of one family.
Much has been said lately about the excesses of the UK's MPs when it comes to  claiming expenses.   Gone are the days of flipping second homes, flipping padded expenses and flipping new luxury bird houses in moats for the flipping MPs.
Much has also been said about the MPs using unpaid interns.  The interns work for free, and more often than not are people who don't need to work for money; often internships are given out to the well connected.  But one area where the MP is still free to do as they please concerns hiring family.
Family members serve as secretaries, assistants and office managers.  The Independent Newspaper's sister paper 'i' reports that the taxpayer is shelling out a few million pounds annually for the 130 or so MPs' family members. I  am sure it must be a hardship working for mum or dad; the interviewing process must be rigorous.
I guess the jobs are  all advertised widely, and a number of candidates are shortlisted before junior  gets the job.
Closer  to home, I note that many of our elected City Council officials still have time  to run Aberdeen along world-class lines while still keeping a hand in their own  family businesses.  Some work as  assistants for family plumbing or electrical businesses.  Old Susannah knows it's possible to do more than one job at once, but has always been confused by one little detail. 
Some of these councillors list on their  council web pages that they work for a family business – but when I look at the official register of interests, I can't find where that work is actually  listed.  Are they working for free?  Possibly – they are all quite selfless souls.  Even so, I believe such work is  meant to be on the official register of interests.
I am still trying to get to grips with what is/is not put on the registers, and aside from one rather terse email to me from the City (which took months for them to compose), I'm just not there yet.
Of course if any of these family business companies were doing any work for the City, the relevant councillors would bow out of any relevant meetings, and there would be complete transparency.  I am sure that everything is above  board.  I just can't find it in writing, that's all.
'Open Data Initiative'
(Aberdeen modern phrase) 
Just when you thought the  City had completely shown its hand and come clean about deer, trees, expenses, garden projects, planning, and selling land at less than market value – along comes:  the 'Open Data Initiative'.  I mentioned the swish new website layout (I have to admit – it is an improvement), well one of the new-look site's great successes is the Open Data Initiative.
I  can practically feel the suspense building, and almost hear people asking aloud "What is the Open Data Initiative"! Without any further ado – here you go:-
Open data is about increased transparency, about sharing the information we hold with the wider community to build useful applications.
We're always looking for new ways of making it as easy as possible for developers and website owners to access and present data held by us in ways that they want – allowing you to remix, mashup and share data easily.
Use the links to the right to navigate to our various datasets available.  We'll be adding more datasets soon, as well as pointers to online tools for making use of this data.
 http://www.aberdeencity.gov.uk/open_data/open_data_home.asp
I am confident the City knows about data 'mashup'; I would in fact swear to this.  Well, what possible data are they now freeing up for us to mash and re-organise?  
Will they tell me how much they are paying the deer 'expert'? 
Will they (finally) say how much land they sold at less than market value? 
Will they let me know if any companies doing building maintenance at council properties are Councillors' family businesses?
Brace yourself:  if you go to the Statistics page link on the Open Data page.
(http://www.aberdeencity.gov.uk/open_data/statistics.asp)
You will find everything you might want to know.  About how many hits the City's website gets per month, the population figures, and the expenditure on something called the  'Accord' Card.
These are the very things I'd put on a Statistics page if I ran a city that was millions in the red.  I was dying to know how many visitors the City's web page had in August 2010 – the answer was (of course) 214,000.  I guess that's all of our questions answered now.
With our debt level in mind (and not being 100% certain a carpark and mall in UTG will save us from ruin), I followed a link to the February finance meeting documents.  With our newly-launched 'Open Data' initiative in place, surely the City will be open with its – I mean our  – finances, I thought.
Not all data is for the public of course. For instance, I was relieved to find that about half the information the Finance Committee discussed in February last year is off limits.  Have a look for yourself if you like: 
http://committees.aberdeencity.gov.uk/ieListDocuments.aspx?CId=146&MId=1925&Ver=4
You'll see that many documents are withheld as they are tip top secret, must never be released, and are commercially sensitive. And thank goodness.  It's hard to get any privacy sometimes; so I'm glad to know that privacy is respected by our City's officials.
However, I noted that an item from this Finance meeting about 'Managed Data Centre and Virtual Desktop Environment' was deemed secret.
If we have an 'open data' policy I guess it's reasonable to withhold information from the public on the 'Managed Data Centre and Virtual Desktop Environment ' –  I'm just not sure why.
But the good news is now you can see the reasons why you can't see the items on the agenda.   And that, I suppose, is 'Open Data'.
On that note I feel the need for a Brewdog coming on.  I will say here and now I bought a few shares in Brewdog, so please consider that my interest in Brewdog to be declared.  I bought the shares, the T-shirt, and the beers.  Why?  Because they are great.
If I had a family business, I'd like it to be Brewdog, I do declare.
– Next week:  'Police and Thieves'