It's the American holiday Ground Hog Day this week, and Old Susannah wonders if she's not reading the same old stories over and over again in the local news.  By Suzanne Kelly.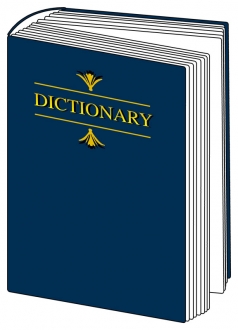 Happy Ground Hog Day!  In America people eagerly await the movements of groundhogs on 2 February (everyone has to have a hobby I guess), and allegedly can predict whether there will be an early spring by what the little things do.   Ground Hog Day was also a Bill Murray film wherein he kept reliving the same events over and over again.
As I read the Evening Express and the Press and Journal, I wonder if the same old stories aren't coming back again and again just like Ground Hog Day.  Another car crash, more pictures of cute babies and cute pets, potholes and personal health stories I'd rather not read.
 And of course Union Terrace Gardens stories have sprouted up faster than the  'rare' pine forest  the architects have now drawn fully mature in their 'vision' of the concrete future.  Guess the pines should appease all those environmental-type people.
I had really wanted to 'keep off the grass' and spend one week not writing about the City Gardens Project.  However, the issue continues to dominate our local newspapers, other than a few car accidents and cute pictures of babies and/or pets, there's nothing else in the local news.
On the other hand our bus fares have gone up – by about £150 per year for weekly pass users.  This is to pay for all the improvements – the increased reliability, cleanliness, and improved frequency and so on that you are experiencing.  No doubt you likewise received a pay rise of 15% or more, so you don't mind stumping up more for First Buses.  I hear their owners are a bit hard hit by the recession, and heating mansions isn't as cheap as it used to be.
Last week I was one of the deputees at the City Council's great vote on shovelling  money into the City Gardens Project.  If you're interested in what I had to say, here's a link:  http://oldsusannahsjournal.yolasite.com/
I spoke for 10 minutes, and answered 10 minutes of questions from our elected officials.  Councillor McCaig repeated the promise  made by Alex Haig the Scottish Infrastructure Secretary that the project will NOT go ahead if the people vote against it in the referendum.    We shall see.
But back to the Ground Hog Day theme.  Sir Alex Ferguson has stepped up to the plate concerning Union Terrace Gardens:  he's in favour of the garden scheme (and 'scheme' seems like the operative word) going ahead, per the Evening Express.  But haven't we heard from him on this score before?  Yes we have – several times.  You have a feeling of déjà vu for a reason.
  You can usually tell something is a fact if an authority figure tells you it is true
The pro City Gardens teams are still ramping up with their fantastic, well-planned campaigns.  The people in Aberdeenshire were the first to receive the glossy, beautiful (not at all fifties retro, dated, overly busy) A3 colour brochures telling them why they must vote for the City Gardens Project.
It was such a heart-breaking pity to realise that no one in the Shire gets a vote.
Easy mistake.  I just wonder exactly who has paid for these brochures and this little mistake. But this lovely piece of campaigning literature (for which we don't know who wrote, created, paid for) leads nicely to a definition or two.
Facts: (plural noun; Eng) data based on measurable, demonstrable truths and observable phenomenon.
A triangle has three sides.   The sun rises in the East and sets in the West.  The City Gardens Project will create 6,500 jobs and make Aberdeen £122,000,000 every year for about 20 years.  All these are examples of facts.
You can usually tell something is a fact if an authority figure tells you it is true.  If you read something in print, it must be true as well.  All those lovely brochures that went to the Shire residents (who can't vote on the issue) tell you to vote for for 6,500 jobs and all the millions of pounds the Teletubbie Park will bring.
Who would vote against these great things?  It's not as if these figures for an as-yet unfinished design with no price tag on it are just wild, bloated fictional guesses paid for by, er, organisations that want this building project.  Or are they?
My favourite part of the brochure is the transparent boy running through the flower bed in front of the theatre.  If it were to scale, the wee lad is about 27 feet tall.
If you still aren't sure what is fact and what is fiction, here's an example from ACSEF meeting minutes from 22 March 2010:-
 "Reassurance was given that the consultation report commissioned by Scottish Enterprise on behalf of ACSEF will be independent, and the consultation process had been robust and transparent". 
Even if the electronic voting went a bit strange, and even if all of the entities involved in 'reassuring' that the report would be 'independent' wanted the garden project to go ahead, it was all 'robust and transparent'.  (and that's a fact).
    You can't say Aberdeen doesn't have its fair share of celebrities
Another favourite fact of mine was when Sue Bruce left Aberdeen and claimed in a press release that our city had a budget surplus of a few million pounds after she'd done her bit.  (Yes, I miss her, too).  Pity the budget surplus didn't even last as  long as she did here.
Celebrity: (noun or adjective) fame, or being famous.  You can't say Aberdeen doesn't have its fair share of celebrities:  There is Sir Alex Ferguson, Annie Lennox, Scotty from Star Trek, an' tha quine fae Torry wi the accent naebody kens fa's on 'River City' [Editor:  am I getting the hang of Doric yet?  Suz].
But alas:  no longer can Aberdeen lay claim to being the home of 'Willie' – school janitor from  'The Simpsons'.  Willie is apparently from The Orkneys.  The Evening Express carried this exclusive this week – I think they did a telephone interview with Willie or something.  DOH!
At least we still have Mr Scott, and of course our own talking cactus, Spike.  Neither has yet released statements through their agents or directly as to their view of Union Terrace Gardens.  Annie Lennox has in the past stated that it's up to Aberdonians to vote for what they want, but that she is a supporter of the gardens as they are.
She is clearly not as vibrant, dynamic and forward-looking as the much more hip Sir Alex Ferguson.  Sir Alex took a break from throwing football boots at players' heads long enough to yet again pop up in the press in favour of the skateboard park – sorry granite web.  In the Evening Express Sir Alex is reported as saying:-
"I would urge everyone not to be scared of change and to look upon this as an opportunity and something which will allow Aberdeen to be favourably compared with cities both in the UK and further afield"
Well, we can safely assume his friend Stewart Milne looks at the gardens as being 'an opportunity.'
Perhaps Sir Alex has hit it on the head (which he's good at doing):  I'm really just scared of change.  I'm not scared of killing off the existing wildlife by removing the vital feeding and living grounds the wildlife depends on.  I'm not scared of destroying beautiful, listed, healthy 200 year-old trees that clean the surrounding air.  I'm not even scared of the city taking a £70 million (or probably more) gamble on an as-yet untried financial gambit:  Nope, I'm just scared of change.
As to how the granite web will make Aberdeen compare to other cities and places, I'd suggest that Milton Keynes, Siberian work camps and Ceausescu's Romanian architectural projects would be the best place to start.
I think I'll leave it there for now.   Keep a look out for your full colour brochure from the pro City Garden Project now, won't you.  It should arrive any day now (if you live in Yorkshire).  You may wonder who printed it and who stands proudly behind its facts.  You may wonder for quite some time, as they didn't bother to say who they were on this flyer.
There is a helpful web address on it, even if it doesn't work at the time of writing, I'm sure that's just another one of the few dozen small errors that's hit the publicity campaign.
Question:  if the people supporting this project are throwing your money around on inaccurate full colour A3 leaflets that are going to the wrong houses today, what will they do with a giant architectural project tomorrow?
– Next week:  disappearing press releases, Press Complaints Commission, and Code of Practice for Public Relations Agencies – and more.