With thanks to Esther Green, Senior Account Executive, Tricker PR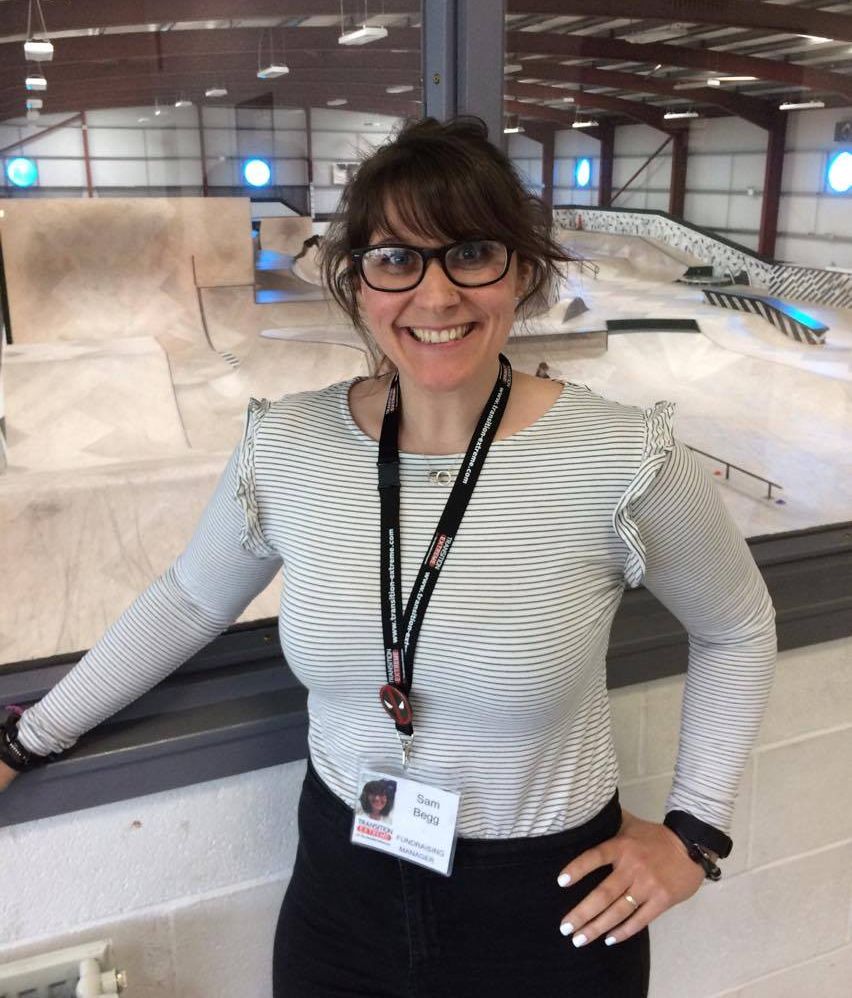 Disengaged young people living in Aberdeen are being supported to reach their potential through a range of award-winning urban sports and culture programmes that have received a four figure boost from Aberdeen Asset Management's Charitable Foundation.
Transition Extreme's renowned youth projects combine its extreme sports and arts offering with essential skills and offer a spring board for disengaged and disadvantaged young people to move their lives onwards in a positive direction.
The donation from the Aberdeen Charity Committee of the global finance management company will support Transition Extreme in delivering its youth and community programmes like its Alternative, Outreach and Extreme Arts Academies.
The youth charity provides coaching in activities like BMX biking, skating, climbing wall, high ropes and art and design and adds in valuable life skills training, which helps increase confidence and motivation among young people who have become disengaged from traditional forms of education.
One of its longest running programmes, the Alternative Academy, works with 15-18 year olds that have become disconnected with mainstream education, training or employment. Working with agencies including social work, police and education, the Academy is designed to provide supports coaching which supports physical and mental health, complemented by soft skills workshops where employers provide support with essential skills like how to prepare for an interview, CV writing, applying for a job and fitting into a team.
Sam Begg (pictured above), fundraising manager for Transition Extreme said:
"Aberdeen Asset Management's kind donation will help our youth work team deliver vital work and programmes tailored towards helping disadvantaged and disengaged youngsters make positive life transitions.
"Our facility has a cool dynamic and buzz that appeals to young people who feel comfortable about coming here. As well as the sports side which is fun, we help deliver soft skills which helps towards future employability. People learn in different ways, not just sitting at a desk, and it's encouraging to have young people come here and gain new skills. We practice what we preach as 25% of our workforce has joined us from these academies."
Claire Drummond, head of charitable giving at Aberdeen Asset Management said:
"Transition Extreme is a well-known Aberdeen centre which offers a whole range of urban sports and is a real focus for the youth of the city.
"The programmes delivered by its Youth Work Teams are helping to build up self-belief and confidence among young people and offer an important part in the process towards helping them into further education, training or work.
"The support from our Aberdeen Charity Committee will help continue the good work of investing in positive life transitions for young people of Aberdeen."
The Aberdeen Asset Charitable Foundation was established in 2012 to formalise and develop the Group's charitable giving globally. The Foundation seeks partnerships with smaller charities around the world, where funds can be seen to have a meaningful and measurable impact and the firm encourages its employees to use their time and skills to support its charitable projects.
The main focus of the Foundation is around emerging markets and local communities, reflecting the desire to give back to those areas which are a key strategic focus of the business and to build on the historic pattern of giving to communities in which Aberdeen employees live and work. For more information visit http://www.aberdeen-asset.co.uk/aam.nsf/foundation/home
Transition Extreme is located at Aberdeen Beachfront and its facilities are open to the public. As well as a range of training programmes for young people, it runs outreach projects in Aberdeen communities.
More information is available from its website http://www.transition-extreme.com
Comments enabled – see comments box below. Note, all comments will be moderated.