In a world where every living moment seems to be captured on a smartphone camera, it is a delight to revisit the work of a true photographic artist, writes Graham Stephen.
Oscar's black and white images of people and places, many now long gone, have a dignity and sense of humanity perfectly captured by his meticulous sense of balance and instinctive eye for telling detail.
As Robert Crawford explains in one of the three specially-commissioned essays which complement the photographs, it was all about geometry, the artist's eye for shape and patterns.
Oscar found this in the real world, in the shipyards, tenement demolition sites and backyards. Then he would wait patiently for the light, the face, the magic. Where others may take a scattergun approach to shooting, hoping for one great picture in a hundred, he would rely on the moment, trusting the shot.
And the results deserve to be preserved and savoured. A panorama of faces from the 1963 Scottish Cup Final, remarkably detailed, each one caught in a split second of life, echoing through the years, link us to a disappeared time. Three young boys, in the middle of an empty street, innocently play in their mothers' high heels, Oscar subtly uses the light to draw our eyes to two young men talking on the street corner, the picture offering more dramatic intrigue than a year of River City.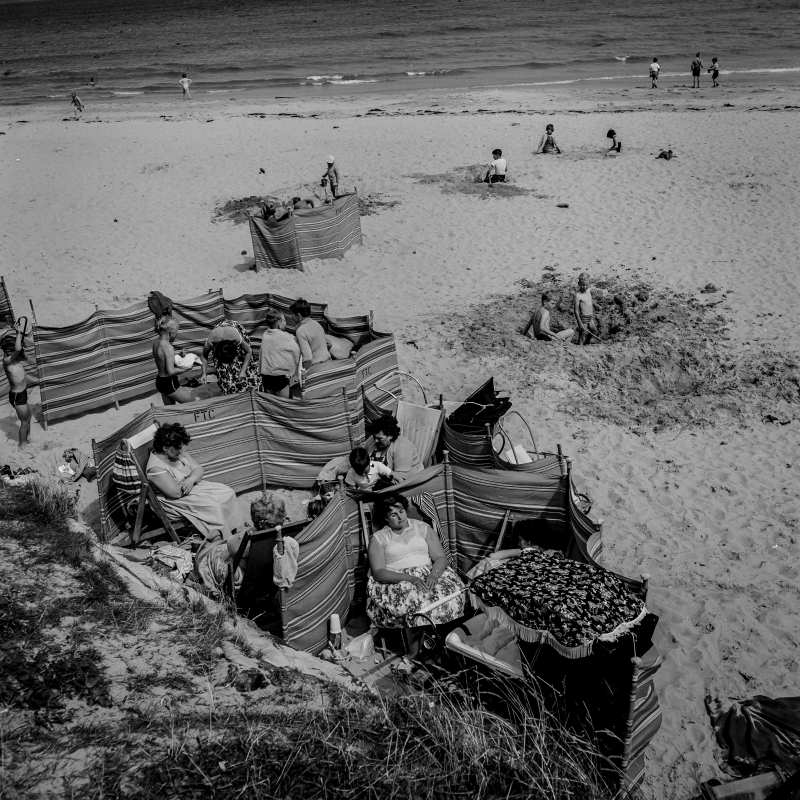 The riches in the book are too many to count. As well as his signature shots of Glasgow buildings and people, we get friends and family, landscapes, workplaces and even a sunny-looking Fraserburgh beach.
As we have come to expect from Birlinn, the book is beautifully produced and designed, a fine companion to the great Shades of Grey and Shades of Scotland collections from the 1980s, if you can find them.
And if you're listening, Santa, Waiting For The Magic will almost certainly be a more lasting gift than Jamie's or Yotam's or Hugh's latest cook-tome.
Waiting For The Magic: The Photography of Oscar Marzaroli
Birlinn Ltd
£25.00
The Marzaroli Collection on Facebook
 Comments enabled – see comments box below. Note, all comments will be moderated.