Aberdeen Voice's Old Susannah continues her romp through Aberdeen City Council's A to Z of services, and  considers two very different 'Mr Smiths', and dog's dinners.  By Suzanne Kelly.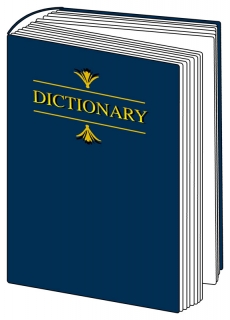 Tally Ho!  The burning issues of the past week include Olympic torches and scorching internet debate following Annie Lennox's article in the Guardian.  In this piece Lennox suggests that Aberdeen might have some issues  and that the City Garden Project is 'a dog's dinner.'
In the first place as Mr Tom Smith (ACSEF, City Garden Trust, guru of truth, etc. etc.) points out, Annie doesn't have all the facts.  Mr Smith will be happy to supply them to her.  This will be a historic first, considering ACSEF's previous economy with said facts.   But what a result!  Tom Smith's kindly offered to meet Annie!  I bet she's wondering what to wear to any such meeting and is all nervous and excited.  Who could blame a girl? (Do I get a meeting invite as well, Tom, seeing as I was head of one of the official referendum campaign groups?).
I'm happy to admit I don't have all the facts, either –  I keep asking for them, but I still don't have them.  For one thing, I don't know what comments people wrote on the voting slips when the six shortlisted designs were on show.  At the time comments and votes were requested (and paid for by the taxpayer).  Somehow, a private company, Aberdeen City Gardens Trust, seems to have the votes.  Tom is one of the people with access to them, and won't let us see the results.  It wouldn't be helpful, you see, to release this information.
I also don't know the concrete web's final business plan and its financial projections.  I also don't know what the architectural drawings specify in any detail.  I don't know what went on at the many meetings held to further the web.  I only  have 'redacted' (that's with the details hidden) minutes of all those City Gardens Projects meetings you and I paid for (we've spent at least £600k on consultants and services for the granite web – you know, the project which won't cost us a penny).  Call me over-cautious, but before I'd agree to borrow £90 million and commit to spending £140 million on a plan with no details, I'd want something a bit more concrete (excuse the expression).
I also don't know the latest on Mr Smith's front page P&J story from when he claimed UTG supporters were 'harassing' him and his family, and illegally hacking into his email.  You would have thought that had laws been broken, he'd have raced to the papers with the update. Otherwise, it just looks like a cynical manipulation of the press close to the referendum vote.    But all in all, I admit I don't have these minor little facts.
But never mind the facts (which we've been asked to do so far) – once Tom's had a word with Annie Lennox, she'll be joining ACSEF, moving to Union Terrace and supporting the web.  Rumours that she has switched PR companies to Aberdeen's BiG remain unconfirmed.
But Ms Lennox' calling the Granite Web 'a dog's dinner' in the Guardian was hardly fair.  Firstly, if you tried to feed such slop to a poor dog, it would slink away howling into the night, and the Scottish SPCA would step in, like they did to Dumfries & Galloway's NHS supremo, one Mr Michael Keggens.  Because of his busy job and busy life, Keggens left his elderly dog without food and water, locked in the house for days.  Easy mistake to make I'm sure.
The Scottish SPCA were alerted to the dog barking, and found the poor thing alone in the house, caked in muck with not even water to drink.  Feeding the dog and returning a day later, the Scottish SPCA found the situation hadn't changed.  Apparently living things need food and water, but you can't expect someone high up in the NHS to know details like that.  Remember this the next time you hear of an elderly or infirm patient suffering dehydration. (PS – the Scottish SPCA is desperate for help just now, as are New Arc and Willows – if you can spare anything, please think about it).
Back to Mr Smith, well a Mr Smith anyway.  Old Susannah had a sudden urge this week to re-watch the old Jimmy Stewart film, 'Mr Smith goes to Washington.'  Yes, it's heavy on the sentiment and American values.  But the gist of the plot is this:  a corrupt, wealthy circle of small town businessmen and elected officials are milking the taxpayers; they have a crooked construction scheme (for a dam – a granite web would have been too far-fetched even for Hollywood).  These crooks have been sucking up public money, conspiring, and hiding the facts of their self-serving plans from the electorate.  This somehow sounds familiar.
In comes naive, honest Mr Smith, newly elected to the Senate, where people expect he will just do as the villains tell him to do.  He eventually finds out about all the corruption, and fights it (and he wins).  By the way, one of the most powerful weapons which the wealthiest crooked businessman has is his ability to dictate to the local press what to cover, how to cover it, and what to leave out of the news.
In the end 'people power' and truth win out over greed, corruption and manipulation.  I guess that's Hollywood for you.  I'm still stumped as to why I thought of this film and wanted to see it again, but it will come to me.
Before I continue with my search through Aberdeen City Council's A to Z of 'services', I'd like to say that I'm greatly looking forward to next Saturday's (23 June) party in Union Terrace Gardens, courtesy of Common Good Aberdeen.  Hope to see you there.  And congratulations on the unanimous decision for a cafe in UTG to be run by Common Good Aberdeen volunteers, with 100% of profits going to improving the gardens.  A result in the truest sense.
I would also like to say a sincere thank you to the Guardian for its investigations, and to Ms Lennox (who can't win – she gets it in the neck if she says anything, and gets it in the neck if she doesn't.  But I dare say she knows what's important and what she's doing, and petty, small-minded criticism can't stop her.  More power to her, as they say).
Now back to Aberdeen City's A to Z of services.
M is for Marischal College: – Result!  ACC gutted this building, fitted it out with new furniture for some of the council staff, and boasted widely how wonderful it was – it only cost around £60,000,000 and it 'came in on time and under budget'.  You can't say fairer than that, can you?
Of course we never got to see a list of what the alternatives for council office space were (Old Susannah did do a FOI, knowing there is a ton of empty space owned by ACC out there – but was told this information was top secret).  Marischal may have been under budget, but what the budget was for other solutions was never disclosed.
Marischal workers are also under something else, and it's not budget.  The problem I reported earlier with leaking toilet pipes hasn't entirely been solved.  It must be kind of stimulating – you never know what's going to land on your desk if you work at Marischal.
N is for National Fraud Initiative: – No, it's not an initiative to strip the taxpayer of as much money as possible, it means that:-
"…Aberdeen City Council is required by law to protect the public funds it administers. We may share information provided to us with other bodies responsible for auditing or administering public funds, in order to prevent and detect fraud."
We'll have to wait and see if the new administration can do as well as the previous one at preventing fraud.  Let's see – we had Councillor Cassie and his little financial embarrassment.  We had 'care' workers stealing from their elderly clients, we've had social workers buying themselves goods with our money;  we've had people at the council offices taking their work home with them (in the form of embezzled funds).
There is a saying: steal something small and you'll go to jail; steal something big and they'll make you a legend.  Steal an entire Victorian Park and put it into private hands to manage?  They'll make you an ACSEF member.
O is for Open Data: – As the Council tells us,
"Open data is about increased transparency, about sharing the information we hold with the wider community to build useful applications."
There is a link to this open data –
"We now have a linked data repository, available at: http://linkeddata.aberdeencity.gov.uk/ which provides a number of data sets as linked data. "
Please do be my guest and visit this link.  But if you're looking for any controversial data, I'm not sure this will be much help to you.
P is for Package Holidays: – the City is giving us advice on consumer protection regarding package holidays.   Result!
I wonder whether the previous Lord Provost did a package holiday when he went on some of his essential world-wide trips in order to save the city some money.  His visit to Nagasaki clearly worked wonders, and I hear the Japanese want to get rid of some of their tedious green space to build granite webs.
There was a tartan created to commemorate the visit as well.  While we were spending all this money on his designer jeans, clothes, travel, portraits and so on, we sensibly have just auctioned off some of the artefacts from Thomas Glover House.  Glover, you may recall, was for all intents the man who most helped to open up Japan to the outside world, and his house in Aberdeen was a monument to him and his travels.
I wonder if they've sold the doorknobs, light bulbs and light switches from the Glover house yet?
Q is for…. nothing:  There are no entries.  Nothing about quality of services, quality of life, nothing.  That's because things are so good, there's nothing left to say.  (X has no listings, either, FYI).
R is for Rats:  If any of you have read the previous columns about the city's A to Z of services, you will suspect correctly that this link takes you back to the city's exterminator services.  The city will happily kill rats, rodents, insects, and a whole host of critters for you, for a fee.  And as we sadly know, they'll shoot deer.
Next week:  Expect an update on the Tullos Hill deer slaughter story, the remainder of the alphabet, and a return to definitions as normal.
PS – I have learnt a great deal from the online debate sparked from the Guardian's Annie Lennox story.  But most importantly, I've learnt you are not allowed to criticise a place unless you live in it.  Therefore, let's have no more carping on about the situations in Syria, Iraq, Tibet, Myanmar, DRC, and so on.  Glad that's settled.
 Have your say in the comments box below.