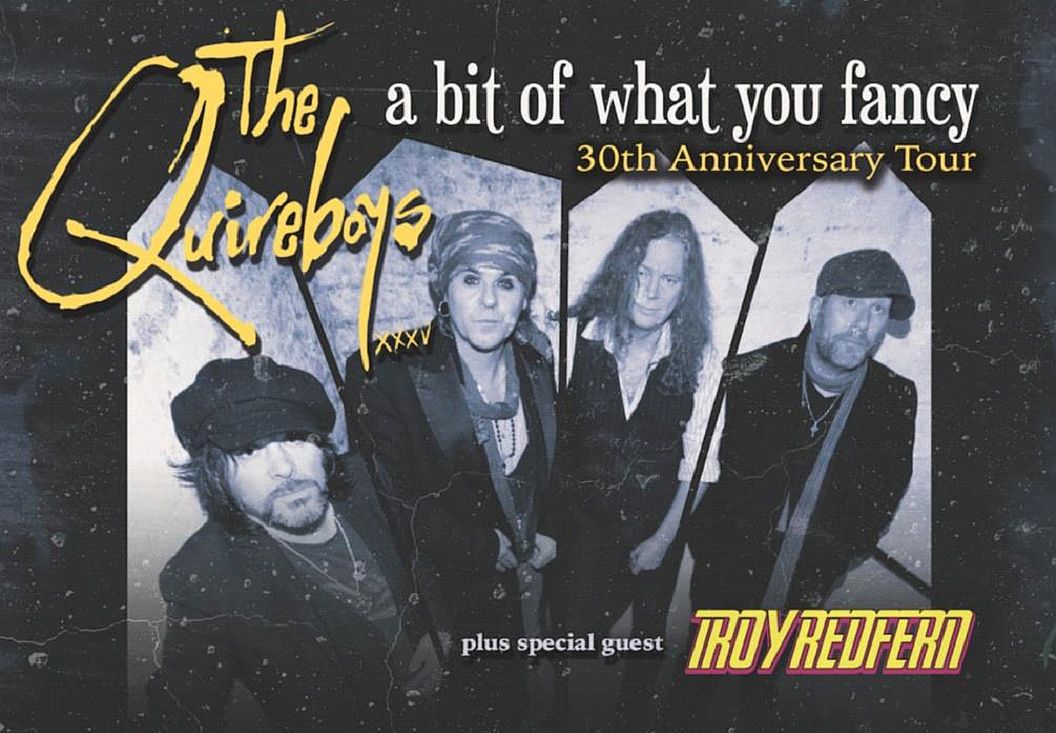 With thanks to Craig Chisholm.
The Quireboys finally make it to Aberdeen after rescheduling due to Covid restrictions.
They will be appearing at The Lemon Tree on Friday, Oct 15, and will be performing their landmark album "A Little Bit Of What You Fancy".
To celebrate the 30th Anniversary of that iconic debut album the Quireboys recently released a re-recorded version with their distinctive gypsy rock and roll sound.
"A Bit of What You Fancy is where it all began for the Quireboys," says the band's frontman Spike.
"It was an incredible album that launched our career. However, the way we sound and play now doesn't do it justice. Henceforth, it has been a pleasure updating it to our modern-day gypsy rock and roll sound. I'm sure everyone will enjoy this new version in all its glory, marking its 30th Anniversary."
The Quireboys have always remained true to their roots from the start. The boy's mission is simply to keep the spirit of good time rock 'n' roll alive and kicking into the 21st century.
The 30th Anniversary Edition of "A Bit Of What You Fancy" can be pre-ordered from www.offyerrocka.com/product- category/artists/the-quireboys
Troy Redfern and his three-piece band will support The Quireboys at all shows.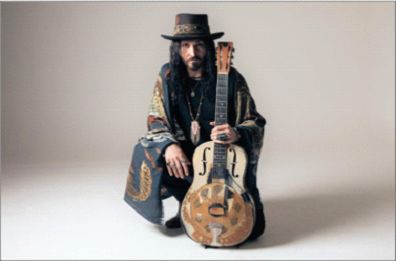 Hailed as Britain's King of Slide Guitar, Hereford-based singer songwriter, Troy will perform songs from his critically acclaimed new album "The Fire Cosmic" which features the single "Ghosts" that was playlisted on Planet Rock and many other radio stations.
Says Music News.com:
"Troy Redfern is one of the country's best players and writers and the album is a blast from start to finish."
Taking up the guitar as a teen, Troy quickly absorbed his musical influences of the early blues pioneers and the energy of the 70's and 80's rock icons. The turning point came when he discovered open tunings and slide guitar.
"I immediately felt like I'd come home the moment I put a bottleneck on my finger and started playing slide, it instantly felt completely natural to me. This style of playing helped me find my true voice on the instrument"
The last few years has seen Troy shift into creative overdrive releasing five full length albums in 2020 alone, all receiving worldwide airplay and overwhelmingly positive reviews from the international press, "Island" and "Thunder Moon" both receiving multiple 5-star reviews.
Tickets are available in person at Aberdeen Box or online at https://www.aberdeenperformingarts.com/whats-on/the-quireboys/