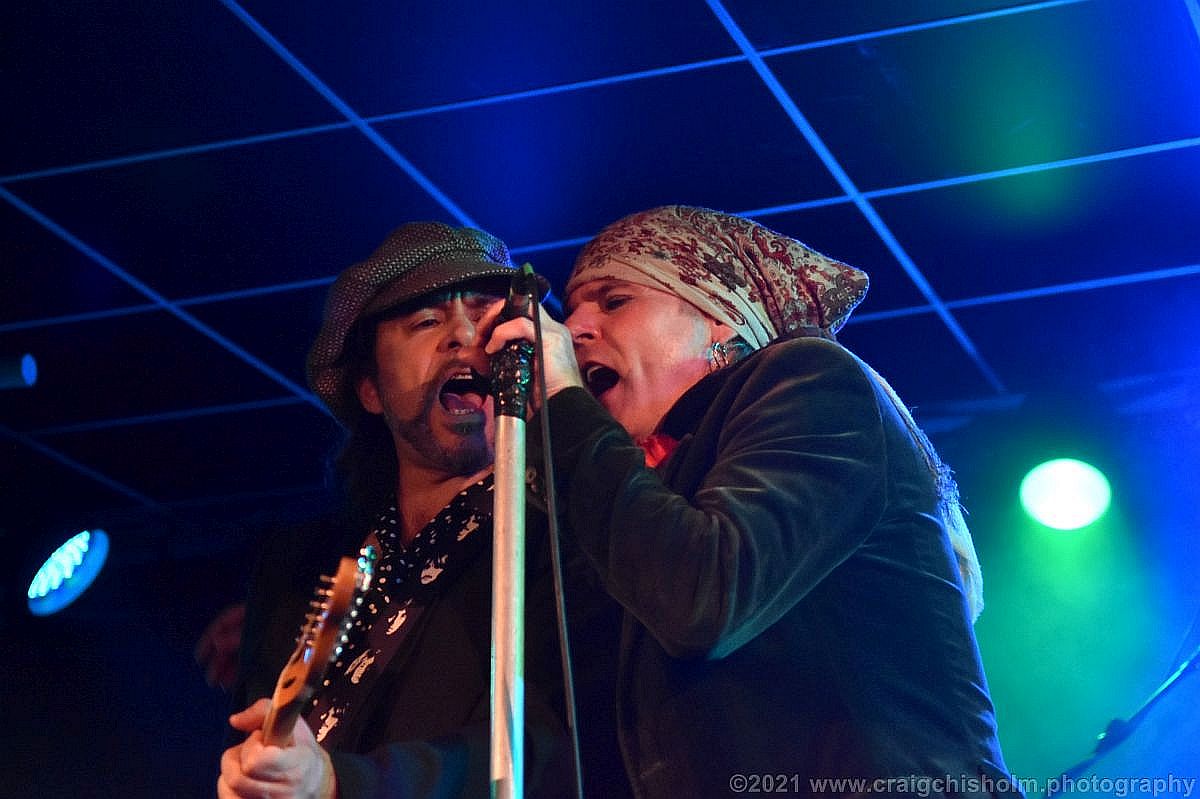 Review and photographs by Craig Chisholm.
Just over three decades ago, The Quireboys released their debut album 'A Bit of What You Fancy'.
Tonight, they revisited their commercial high point with a date at the Lemon Tree in Aberdeen.
First however, the crowd are entertained by up-and-coming slide guitarist Troy Redfern, backed with drummer Finn McAuley and bassist Keira Kenworthy.
Redfern is a virtuoso guitarist.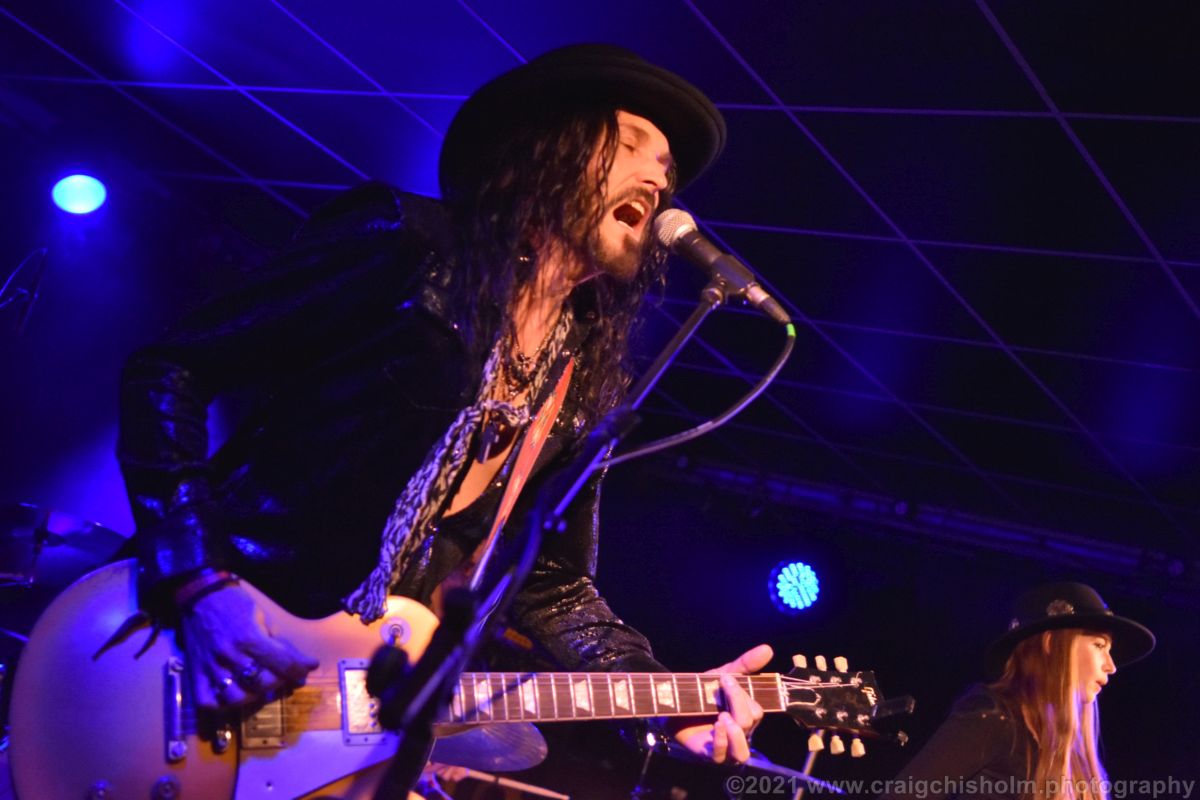 His guitar fireworks are astonishing to watch, his fingers running up and down the fretboard fluidly and gracefully.
But it's not just a show in histrionics and shredding, it's raw, gritty, heartfelt blues filled with emotion and belief.
Watching him, you know that he believes in the music he is singing, that he feels it – and that's important.
It shows authenticity and a love for the genre.
For him to light up the guitar, he needs a strong groove and foundation to sit upon and his rhythm section are more than up to the job – they provide a solid, thunderous backbone to Redfern's solos and slide guitar masterclass.
Closing his half hour set with a cover of Jimi Hendrix's classic 'Voodoo Chile' you can see he's made some new fans in the audience, many of whom are queued up minutes later to meet him and purchase his music.
"It's 7 O'clock and time for a party" as their song goes – well, it's not, it's 9 o'clock when they hit the stage, but the party is most definitely on.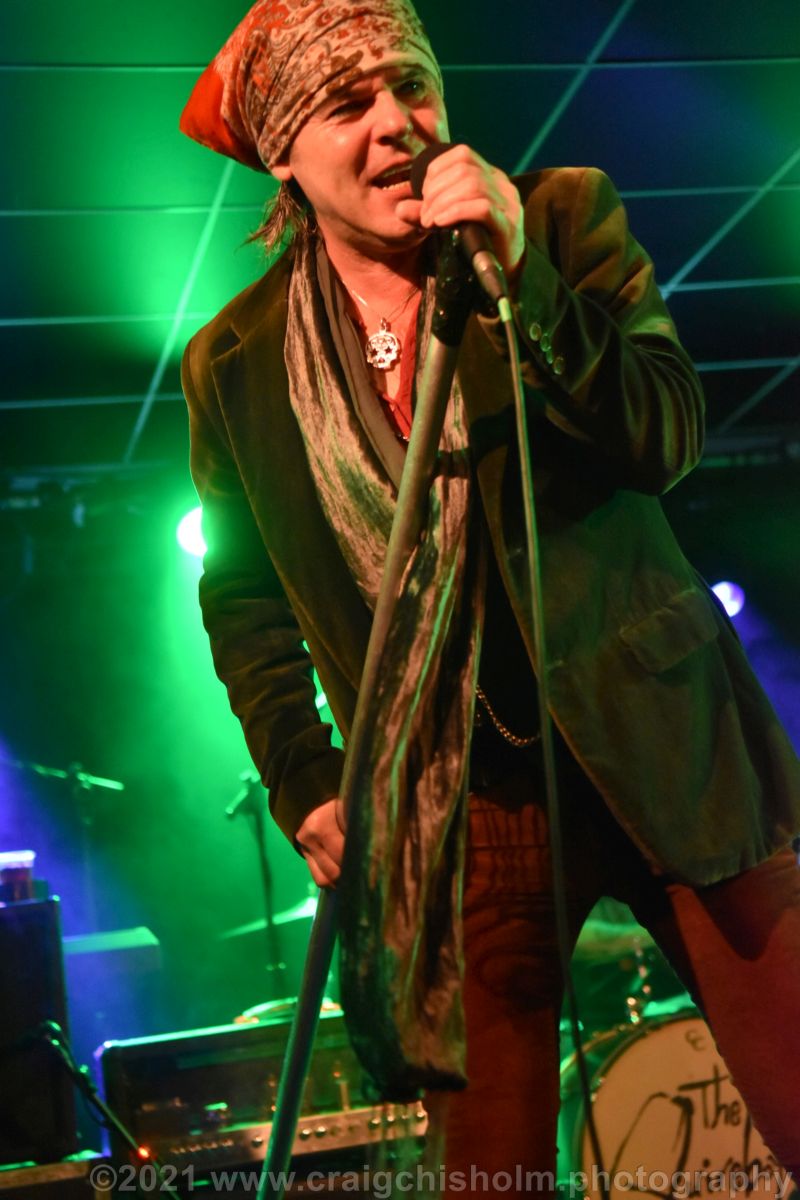 It's been over 31 years now since their debut album 'A Bit of What You Fancy' was released.
It was halcyon times for the band back then – the album hit no.2 in the charts, singles went Top 40. There were support slots with the likes of Aerosmith and The Rolling Stones, on the bill of the Monsters of Rock festival at Castle Donington, appearances on Top of The Pops and huge headline tours of the UK, Europe and beyond.
But time moves on and tastes change – at the height of grunge in the early 90s, the band parted ways and went on an extended hiatus for a few years.
But The Quireboys are nothing but tenacious and not ones to shy away from a challenge.
Certain musical styles never go away either – and in the case of their bluesy, classic rock it's a style that will always have its fans.
And the fans are out tonight as they revisit their debut, changing the running order to bring new focus on old songs and remind everyone why they had so much success with it.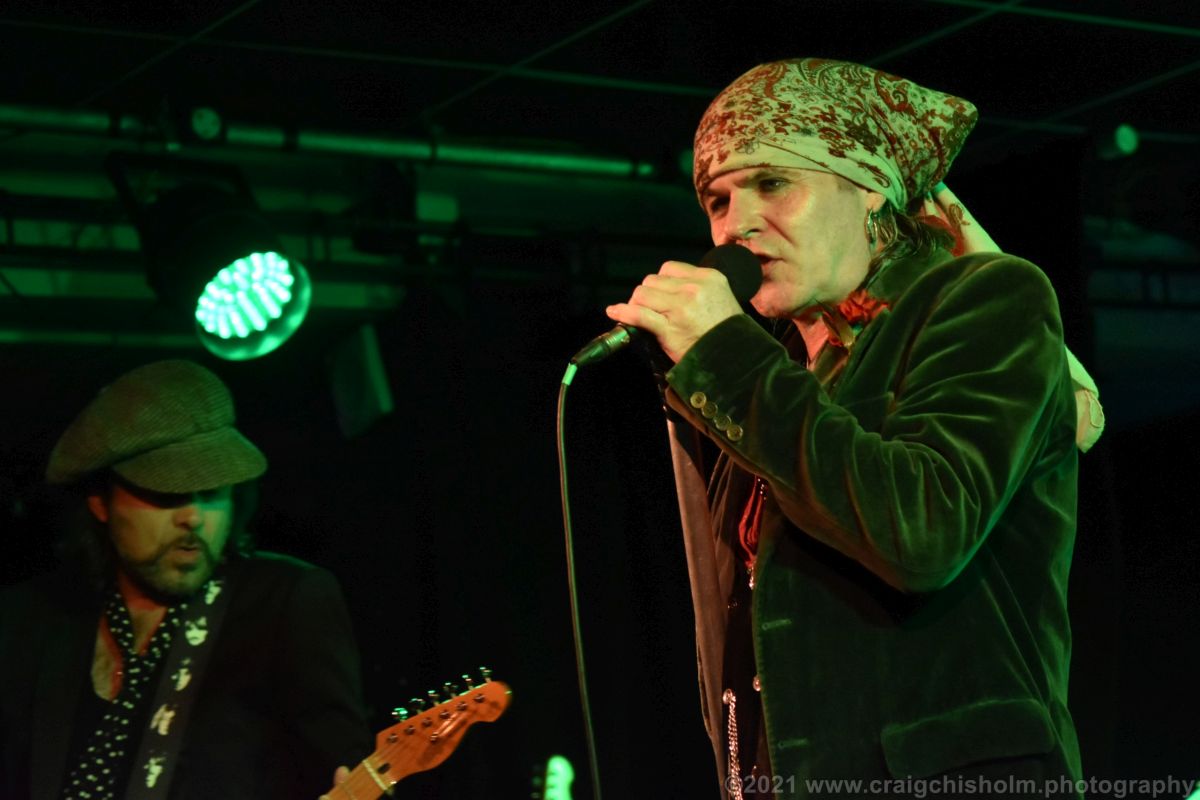 The singles are all greeted with cheers – '7 O'Clock', 'Hey You' and 'There She Goes Again' working the crowd on the frenzy and getting them dancing.
And there's moments of poignancy and reflection such as the emotional ballad 'I Don't Love You Anymore'.
'Whipping Boy' is a particular highlight – low down and dirty slow blues, underpinned with some bass that reverberates through your soul.
The band seem to be enjoying it – lead singer Spike seems particularly happy to be on stage again after Covid's shutdown of live music.
Between songs he's humorous and friendly, speaking directly to members of the crowd, always with a twinkle in his eye.
He also seems to be slightly lubricated; shall we say – despite his quips about having not drank for 10 years.
But it's Friday night and most of the crowd are on the same level as him and it endears him to them even more.
Once a song starts, however, he is back to being the professional showman and singer. Every song is nailed perfectly, not a note dropped or lyric forgotten. And his voice, that raspy, 20 fags a day sound is spot on.
Despite tonight being a celebration of the past, it also points that there's a strong future for the band – their unique take on that classic Stones or Faces sound, rooted in the blues, R&B and Country will always have listeners. And with over a dozen albums behind them and the potential for a dozen more, so will The Quireboys.