A three-year, £350m Aberdeen Harbour expansion project chalked up a broken leg and a serious head injury in the first two months of construction. By Suzanne Kelly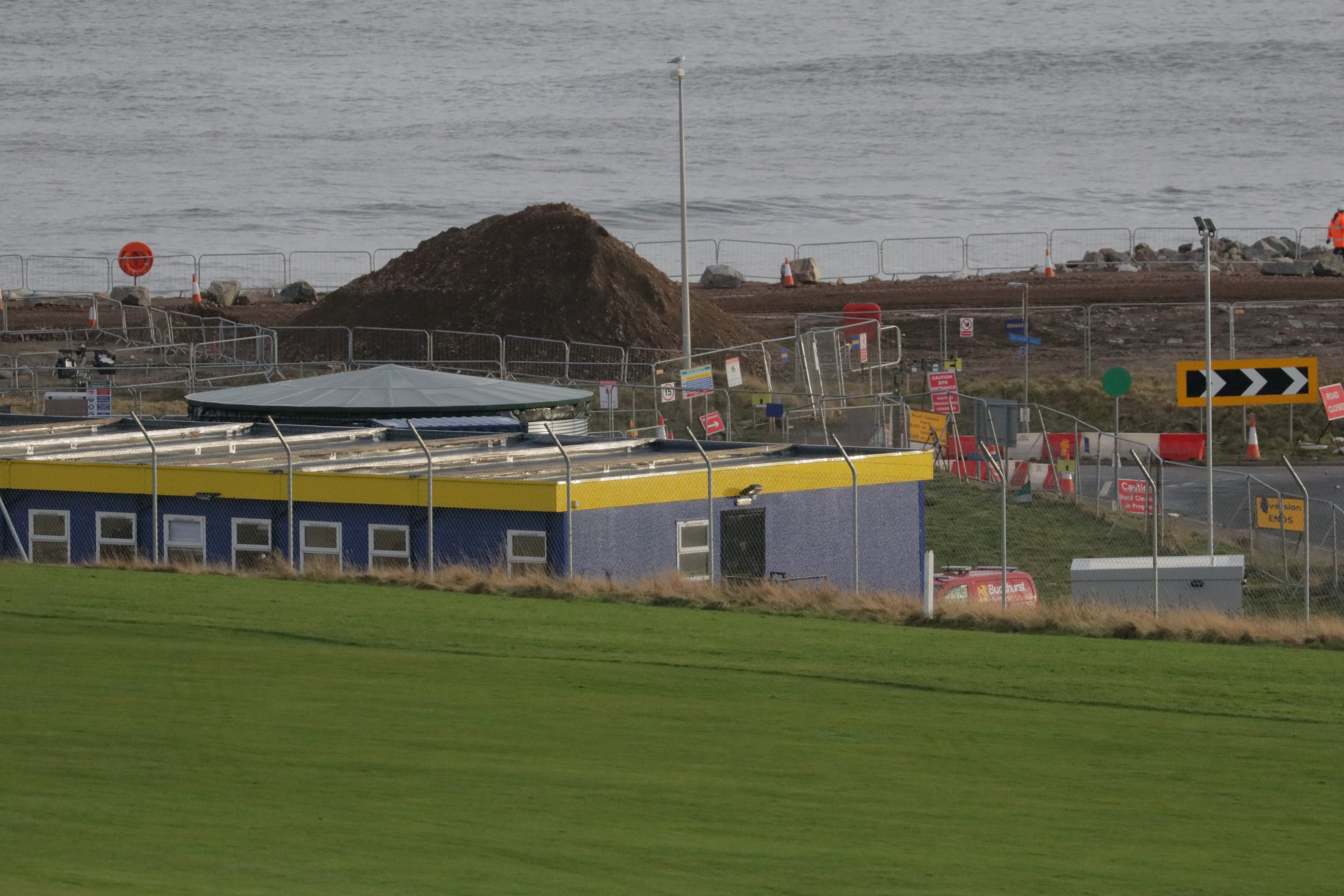 Spanish firm Dragados is contracted to deepen and industrialise the Bay of Nigg, and is keen to keep a lid on its mounting problems.
According to one contractor:
"Everybody is told at the beginning, 'There is a group of people against the project
"We encourage you not to talk with these people in any manner, social media included.'"
Despite frequent verbal threats to would-be whistle-blowers, mounting injuries and near-misses are encouraging people to speak out.
One worker described the lead-up to the broken leg:
"On 6 December 2017 an Eastern European broke his leg when a supervisor for Dragados – with no risk assessment, no toolbox talk – instructed a forklift driver to move steel ten meters long (a practice which is frowned upon by others more experienced)."
While the steel was being moved it either hit or fell on the injured party who was rushed to hospital.
The injured man left the UK and is said to have been paid a hefty settlement.
Another person was hospitalised after someone opened the door of a lorry into their head.
One source said:
"I'd say 90% of the workforce don't know what's to be done as there are no plans in place."
They claim safety material is not routinely translated for non-English speakers.
"Some of the management's English is that poor they don't understand certain documents."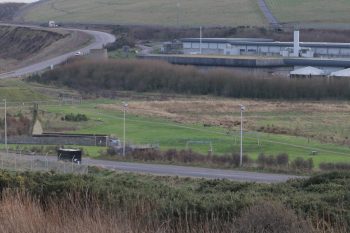 The HSE confirmed only one of these two accidents was reported (they would not confirm which incident this was, but they requested materials and are investigating).
One whistle-blower said:
"Dragados are now contemplating sub-contracting out most of the work as they will be unable to complete it; they simply do not have the safety systems in place."
Javier Buron, Community Engagement Officer, Aberdeen Public Relations and Communications for Dragados SA UK & Ireland, had no idea whether he could even release the company's Health and Safety Policy – something most companies publicise widely and are proud of.
Mr Buron promised to send a statement, but did not express concern on behalf of Dragados for the injured.
When chased for lines for publication Mr Buron said:
"We cannot issue any of these documents [no documents were requested].
"It is [for] internal use. It is illegal to share it."
His posting to this multi-million-pound project is something of a leap; his Linked-In profile gives his previous experience as working for Aberdeen's International Youth Festival (which is about to lose its £100k yearly council funding).
There seems to be as haphazard an approach to supply management as there is to safety and public relations.
Several sources claim 40 tonnes of non-specification stone was imported from Norway, only to be rejected as inferior.
Dragados now has to get rid of the stone and make up the financial loss.
Disenchanted workers are watching to see how this plays out while scratching their heads as to how Dragados became the preferred bidder in the first place.
Work is due to complete in 2020. No one working on site believes this is possible.
The impact of this expansion on the dwindling number of salmon, sea birds and cetaceans is another matter which doesn't seem to have troubled Scottish environmental authorities sufficiently to make them object; time will tell the impact on wildlife.
Sceptical locals are promised cruise ships will dock. Whether well-heeled travellers will disembark to spend money in Torry's pubs, betting shops and off-licenses is doubted.
As one source summed it up:
"It's a complete joke."
Comments enabled – see comments box below. Note, all comments will be moderated.