By Suzanne Kelly.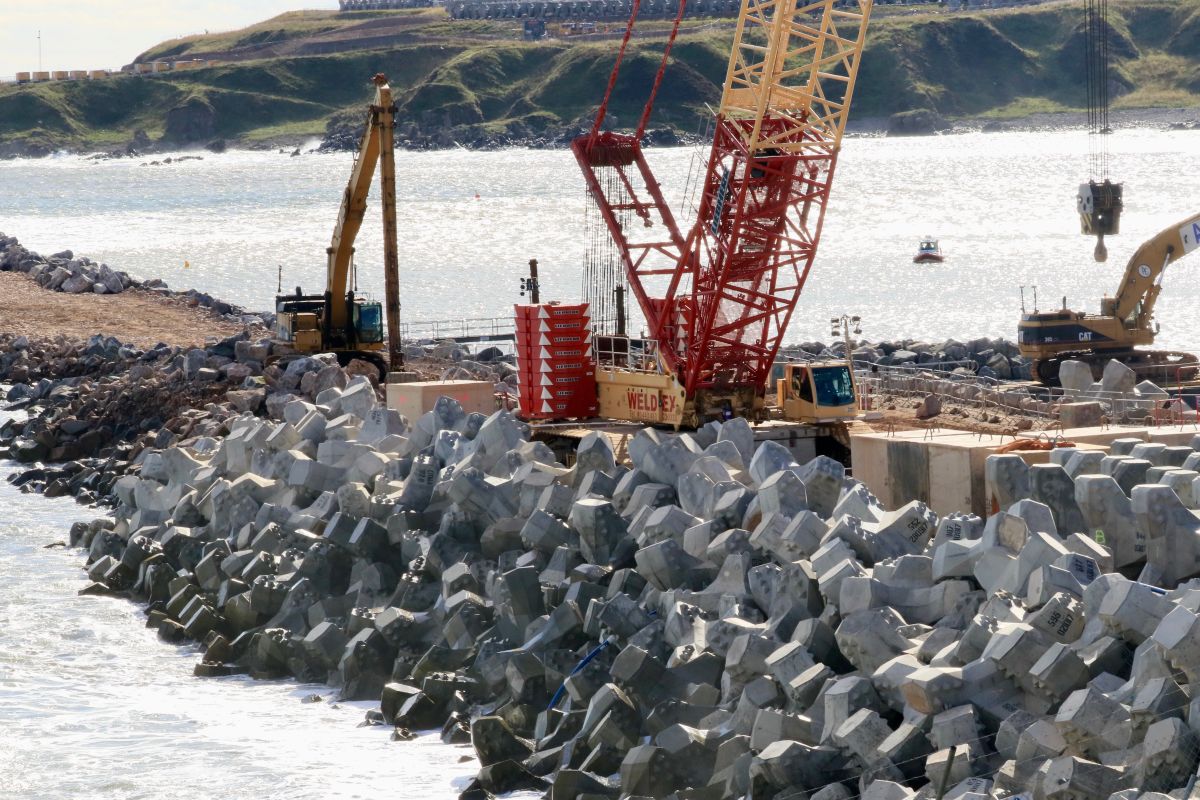 While the Spanish construction giant may be shelling out pennies to local groups, its workers have come forward with yet more alarming footage, photos and tales of safety regulations flaunted.
A further worker has come forward to say they were dismissed after wanting to register an incident in the accident log.
Aberdeen Voice has seen images of the injury to the employee who had a cut and bruise at least 8" in diameter they say they got on site.
One worker from the site said:
"It's usual they get away with murder. Majority of workers are agency so they're scared to say anything and I don't blame them as that's exactly what happened with me. I report accident and was sacked ."
The ex-employee's word is more than supported by copious quantities of video and photographs from diverse sources. These show site operations such as scaffolding work, scaffolding erection and working in enclosed spaces being carried out with scant – if any – regard for safety.
These images cannot be shared without compromising the anonymity of those who witnesses incidents such as people in enclosed spaces with no means of exit in case of a problem, scaffolding poorly constructed, people working at height without harnesses or safety railings in place, loose and rusted scaffolding.
A scaffolding platform is seen to bend when stood on in one video. Another video shows workers inside a pit they are lining with oil. The risk of slips is evident; there is no visible means of them leaving – or as one said in the video:
"How the f*ck are we supposed to get out?"
Aberdeen Voice told the HSE's press arm there were serious safety concerns about work in progress; we were told to go through standard form-filling channels.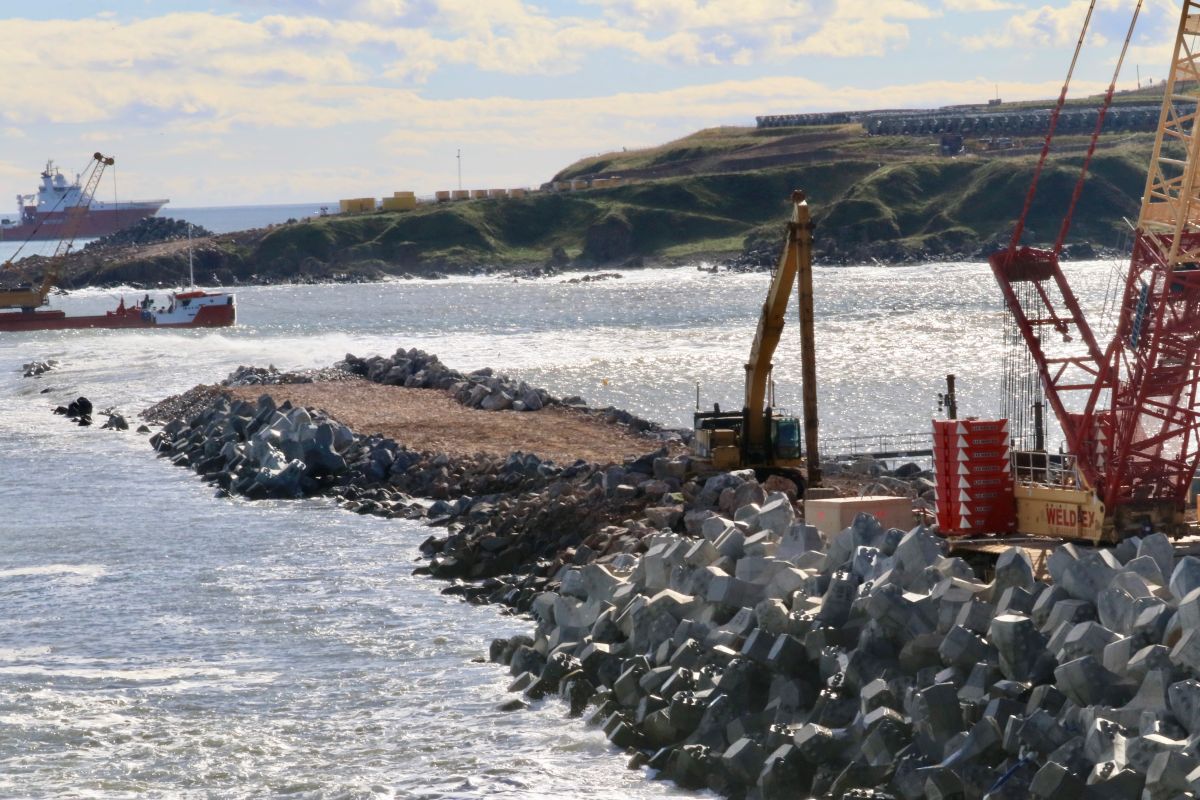 This is hardly possible not having access to required data as well as our need to keep sources confidential.
Workers on site who are involved are reluctant to approach the HSE for fear of losing their current job and of future blacklisting.
We consulted an experienced safety rep who has years of field work who, after watching some of our footage, responded:
  "…they should be reviewing their working practices"
Our safety expert says they have seen much worse on some sites. Then again, this is a flagship Scottish Government project that is costing the taxpayer millions: safety should be paramount, and perhaps the government should lead by example on their projects.
With regard to the pit being sprayed with oil, we showed our expert footage where a ladder was visible; there was later footage with no means of escape from the pit.
Our Safety rep said:
"The application of whatever it is should be done from elevated position. Again it's not clear if there's anyone supervising the task and any work done in a confined space should be done with adequate supervision."
With regard to some of the scaffolding photos, a safety representative we consulted said:
"The platform in the last picture doesn't look to be in good condition. You can see rust around the welded joints and the strap* would indicate that the bar in middle is not secure."
 A man broke his leg on site last December. A further man said he was told not to complain about scaffolding concerns and just get on with it. One person who was let go earlier this year said they felt they were dismissed for airing a number of safety and environmental concerns.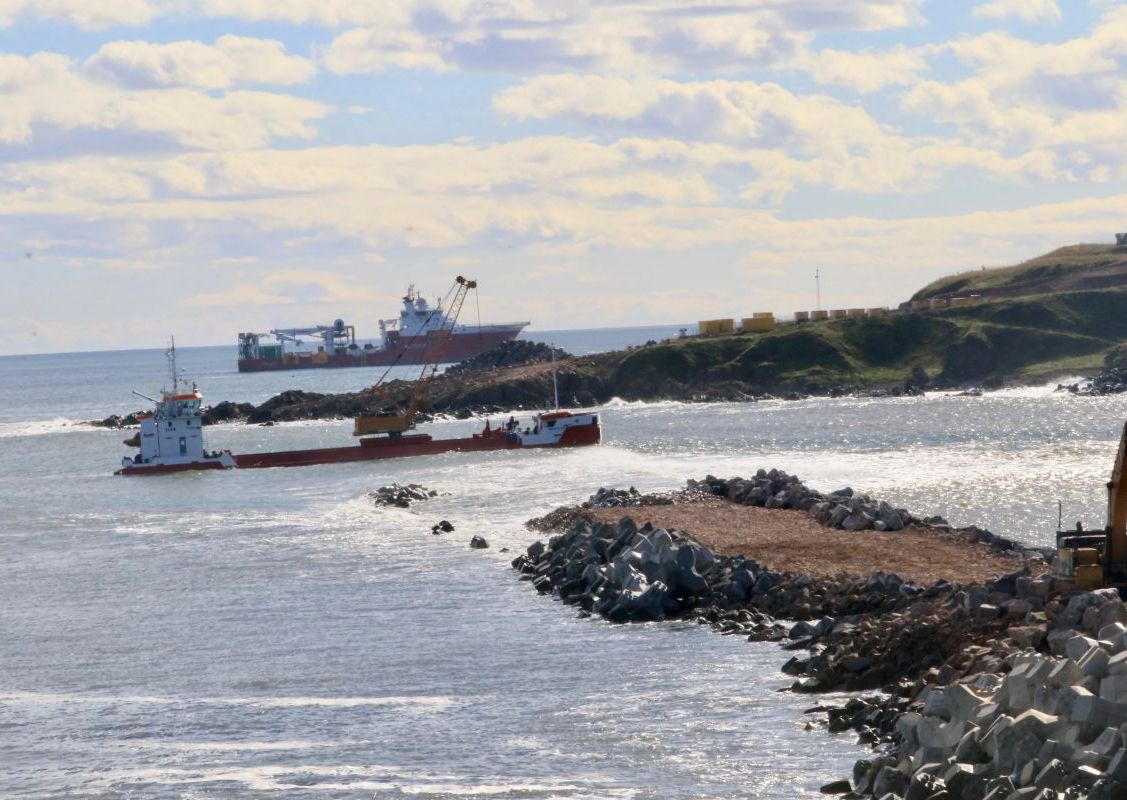 When numerous safety issues are allowed to go unchecked, where there is a culture of secrecy ('don't talk to the press or to anyone about your work') and where accidents are not being logged, there is a high potential for the probability of a serious injury.
Let's hope Dragados are taking things more seriously than they seem to be, and that some of the HSE visits will have had some impact (though workers say that HSE advice eg on scaffolding was ignored as soon as the HSE rep left the site).
Dragados had been approached to comment on the fact we had been given material showing unsafe practices; they declined to respond.
Two of those we spoke to who had been on site said they would not be surprised if a serious accident happened.
It is understood some senior staff have left the project, and that things like toolbox talks before operations are not routinely happening. Or to sum up, as one source told Aberdeen Voice:
"It's a complete joke."
* A different person says this is not a strap but a piece of frost blanket used to mitigate a concrete problem.
Comments enabled – see comments box below. Note, all comments will be moderated.