With thanks to Jessica Murphy, Account Manager, Jasmine Ltd.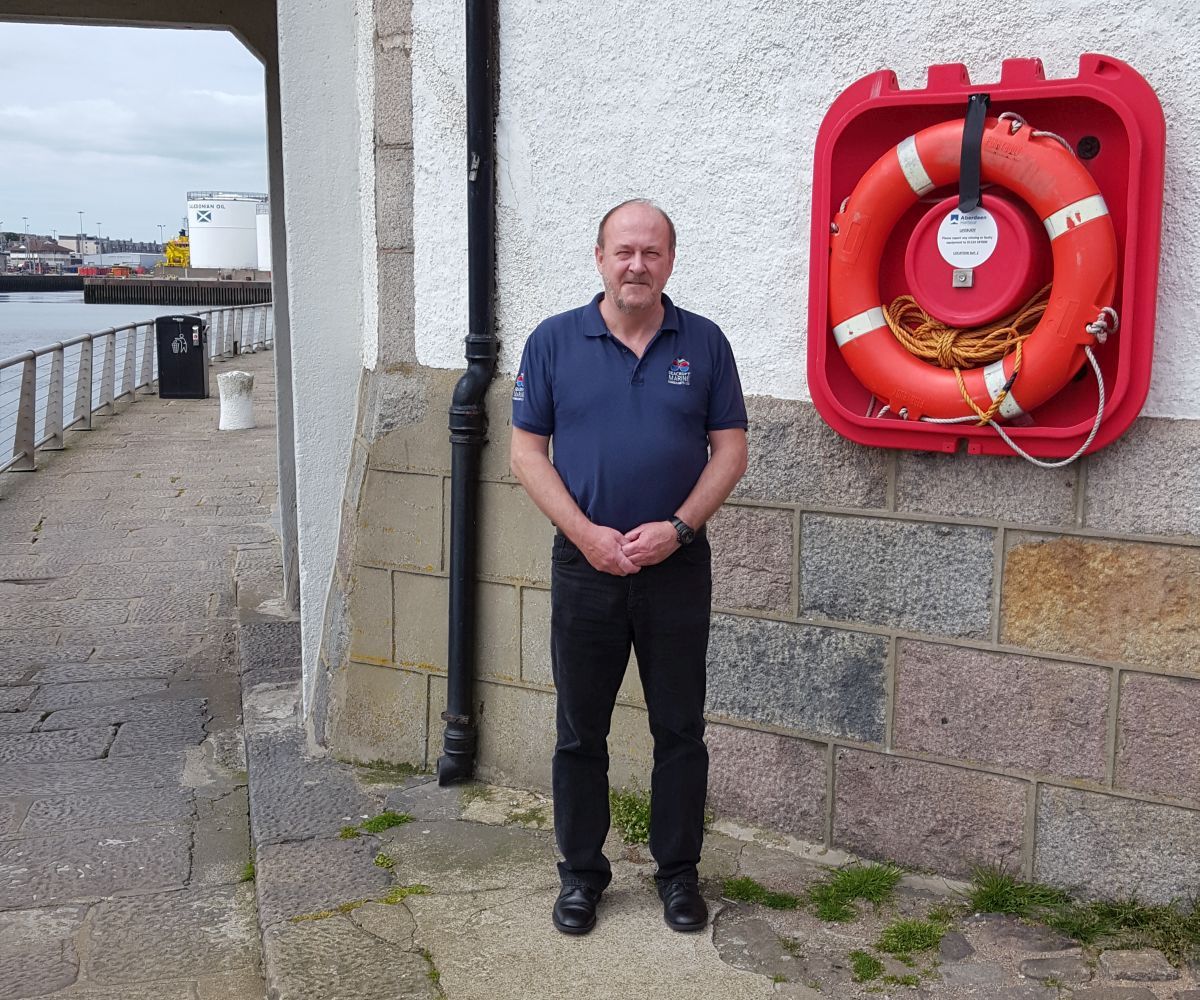 It is in the heart of the city and as one of the busiest ports in Britain, has more than 6,500 vessel arrivals each year and handles around four million tonnes of cargo.
As the centre of activity for the offshore oil and gas industry's marine support operations in North-west Europe, Aberdeen Harbour is a crucial thoroughfare.
Ensuring the port is operating according to the marine safety management system is a regulatory requirement, and a job that is undertaken every three years by Keith Falconer of Seacroft Marine Consultants (pictured).
A marine specialist with the company, which is based at The Roundhouse, Keith also acts as the Designated Person for the Aberdeen Harbour Board.
He is tasked with providing independent assurance to Aberdeen Harbour Board that their Marine Safety Management System is fit for purpose and that it complies with the requirements of the Port Marine Safety code.
He said:
"Every three years the Duty Holder, in this case the Board of Aberdeen Harbour, is required to inform the UK Government via the Maritime and Coastguard Agency that they are compliant with the Port Marine Safety Code.
"The Port Marine Safety Code is in many ways similar to the Highway Code, it may not be law in itself, however breaching it is not advisable."
The Code is broken down into four main sections covering everything safety related to the operation of a port, and the process undertaken by Keith to ensure compliance is a continual one carried out over the course of a year.
With more than thirty-seven years at sea, the majority of which was spent in the offshore industry, Keith's experience is invaluable in this role, which he has held since 2012.
Keith added:
"This position is a privilege to hold and one that I enjoy tremendously. Aberdeen is a fantastic port to operate in and plays a vital role in the commercial success of the city.
"Being able to utilise my skills in the industry in this way is great and the perfect fit with my work at Seacroft."
Launched in 1995 by Captain Roderick MacSween, Seacroft has been owned and operated by the founder's daughter Jennifer Fraser and technical director Michael Cowlam since 2004.
With a team of 14 staff and more than 70 consultants, the company has built its reputation in the marine assurance and consultancy sphere.
Seacroft Marine Consultants' expertise includes marine assurance packages, OVID and CMID inspections, marine warranty work, rig move services, International Safety Management audits, safety audits and inspections, incident investigation and dynamic positioning assurance as well as simulator training in ship handling and bridge team management and specialist recovery and rescue assurance services.
For further information on the full range of Seacroft Marine Consultants services please visit www.seacroftmarine.com.
Comments enabled – see comments box below. Note, all comments will be moderated.