With thanks to Jessica Murphy, Senior Account Executive, Citrus:Mix.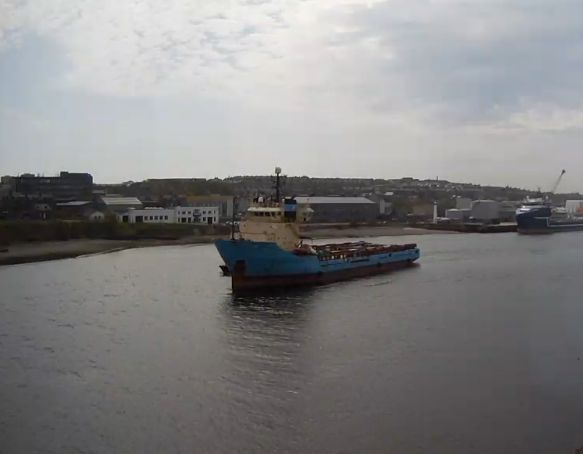 It has been at the heart of bustling harbour life in Aberdeen for centuries and now live images from the iconic Roundhouse are being beamed across the world.
Views from webcams recently installed at the charming historic building, which houses Seacroft Marine Consultants, give a fascinating insight into the hive of activity in and around Aberdeen Harbour and beach.
From bottlenose dolphins which are often spotted at the harbour entrance to impressive vessel movements, the variety of sights which the Seacroft team enjoy are far from the views you might expect from an office.
Michael Cowlam, technical director at Seacroft, was one of the first to share photos of a more unusual phenomenon witnessed in previous years from the Roundhouse, with his images going global and being shared on social networking sites.
Stormy conditions and high winds in September 2012 forced foam from the North Sea inland, transforming Footdee into what looked like a winter wonderland, with the spume making it look as if a snow storm had hit the area.
Michael said:
"While we can't promise another incredible event like that, we are sure that images of the hustle and bustle of the port's activities and the areas surrounding our office will be popular. The Seacroft team feel privileged to work in such a historic and unique building, particularly as we are the first business to call it home since it closed its doors as Aberdeen Harbour's facility for controlling all vessel movements around the port".
"We have been in the Roundhouse for seven years now and the view from our windows never fails to impress. This is one of the main reasons we decided to install webcams and share that with people around the world."
"A particular favourite of ours is the large pod of the dolphins that are often visible around the harbour mouth. The RSPB's Dolphinwatch is based close by so it really is a great position to observe them from. While based in Aberdeen we carry out work globally, which makes it even more special for us to open up Scottish harbour life to more people."
The Roundhouse was reinvented as an unconventional office space by its owners, the Aberdeen Harbour Board, as they looked for other uses for a facility which had been superceded by the construction of the £4.5million Marine Operations Centre in 2006.
The four webcams set up from the C-listed building focus on Aberdeen Beach and Bay to the north, the harbour entrance and out to sea eastwards, across the harbour navigation channel to Girdleness in a southerly direction  and across the main harbour turning basin to the west of the building.
Established in 1995 by Captain Roderick MacSween, the firm has been owned and operated by the founder's daughter Jennifer Fraser and Michael Cowlam since 2004.
Synonymous with its location, Seacroft has built its reputation in the marine assurance and consultancy sphere – and has expanded its expertise to offer a range of services to clients with maritime interests worldwide.
Specialisms include marine assurance packages, OVID and CMID inspections, International Safety Management audits and dynamic positioning assurance as well as simulator training in ship handling and bridge resource management. Seacroft have also recently appointed Paul Young as Marine Manager and continue to expand their capabilities into the Marine Warranty and Rig Move sectors.
Jennifer added:
"We could not have found a better fit for Seacroft than the Roundhouse and are so lucky to work in such an incredible and beautiful setting. We are delighted to be showcasing this and the hive of activity around our office to the public and hope people enjoy our scenery as much we do.
"Aberdeen's rich maritime history surrounds the Roundhouse and it is very special for us to be adding our own chapter to it. We celebrated 20 years of business last year and are proud of the knowledge and expertise in our busy team. Everyone here is passionate about our surroundings and life in the marine sector and love sharing that."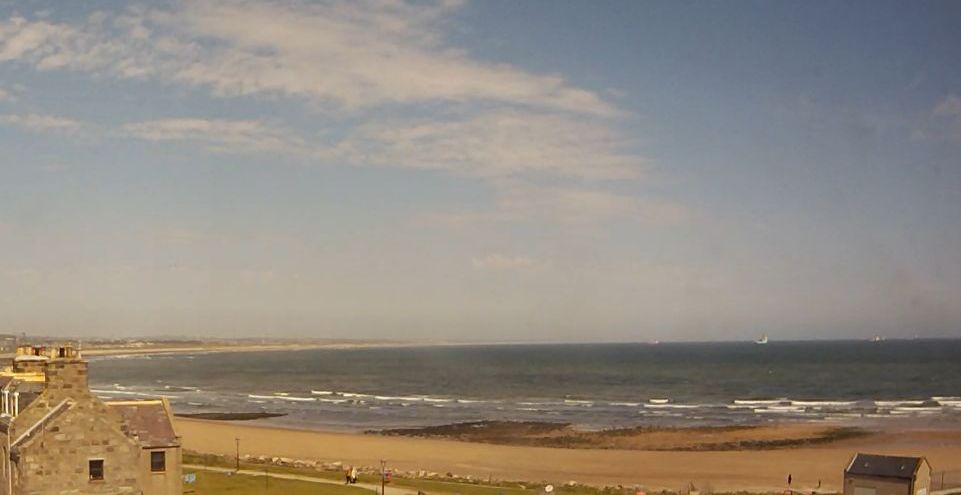 Seacroft has also been at the forefront of innovations in emergency response and rescue vessel (ERRV) services, including in formulating vessel sharing arrangements which have been adopted by a number of oil and gas operators to streamline provision allowing oil companies to operate safely but more efficiently – a process that is now recognised in industry guidelines.
For further information visit www.seacroftmarine.com and click on 'Webcams' to see the views.
Comments enabled – see comments box below. Note, all comments will be moderated.