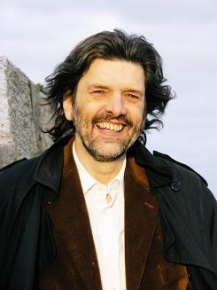 With thanks to
Jo Milne.
A renowned Irish poet will read at the University of Aberdeen on Monday (April 16) as part of a British tour. Micheal O'Siadhail, a winner of The Marten Toonder Prize and The Irish American Culture Institute Prize for Literature, will present a selection of his work to students and members of the public at the free event.
O'Siadhail has published 12 collections of poetry including Tongues (2011), Globe (2007), Love Life (2005) and The Gossamer Wall (2002).
He has given poetry readings and broadcast extensively in Ireland, Britain, Europe, North America and Japan.
In 1985 he was invited to give the Vernam Hull Lecture at Harvard and the Trumbull Lecture at Yale University. He represented Ireland at the Poetry Society's European Poetry Festival in London in 1981 and at the Frankfurt Book Fair in 1997.
Tom Greggs, Professor of Historical and Doctrinal Theology at the University of Aberdeen, said:
"This will be Micheal's first reading in Aberdeen, and he is a wonderful performer: the readings are exceptionally entertaining, and the new collection of poetry from which he is reading is stellar.
"Even those who have never considered attending a poetry reading before will come away inspired, delighted and moved. It is a rare treat having Micheal at the university, and I hope that both the university community and the broader Aberdeen community will take advantage of the opportunity to hear one of the most important poets of our age."
The free reading will take place at 7.30pm on Monday April 16 in room KGC8 in King's Quad, King's College, University of Aberdeen. Members of the public are welcome to attend and booking is not required.
More info: http://osiadhail.com/home/