With thanks to Chris Anderson, Marketing and Events Organiser, Grampian Transport Museum.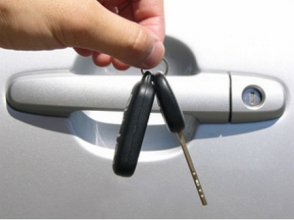 The John Clark Motor Group is to sponsor this year's SpeedFest event at the Grampian Transport Museum on Sunday 30
th
June.
The event features 120 post-1955 classic, sports and performance cars taking part in an exciting range of demonstrations and pursuits on the museum's track circuit.
Popular precision driver Russ Swift will also entertain the crowds with a series of stunning manoeuvres.
The John Clark Motor Group will have a sizeable presence on the day too, displaying some of their latest models from their Mini, BMW, Audi and Volkswagen franchises amongst others.
Group chairman John Clark, who is delighted to be sponsoring one of the North East's top motoring events, said:
"We are really pleased to be sponsoring this years SpeedFest at the Grampian Transport Museum.  The event promises to be a fantastic day out for all the family."
Commenting on GrampianTransportMuseum's success in securing such a high profile sponsor for this event, museum curator Mike Ward said:
"SpeedFest is our biggest event of the year and it's great to have the support of one of Scotland's biggest motor groups as sponsor.  
"We look forward to working with them to deliver a great event."
Further details regarding the programme of events for SpeedFest 2013 will be revealed soon.
For further information contact Chris Anderson, Marketing and Events Organiser, Grampian Transport Museum, by telephone at 019755 64517, or by email at marketing@gtm.org.uk
GRAMPIAN TRANSPORT MUSEUM
Alford, Aberdeenshire  AB33 8AE
General Enquiries: Tel: 019755 62292 ~ Fax: 019755 62180
E-mail: info@gtm.org.uk  / www.gtm.org.uk
Events Office: Tel: 019755 64517 ~ Fax: 019755 62180
E-mail: events@gtm.org.uk