"Which of our conflicting transport demands are most important?" asks Jonathan Hamilton Russell in this edit of his longer article, written to encourage debate on the future of personal and freight travel in NE Scotland.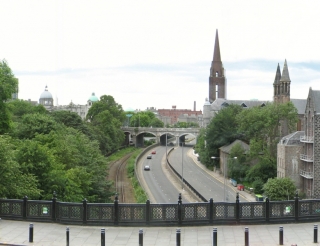 Scotland has extremely ambitious climate change targets, yet we prioritise airport expansion and roadbuilding.
The NE economy needs transport infrastructure to allow movement of goods; people have to get to work with few holdups.
Meeting climate change targets means embracing sustainable transport usage by reducing car, road freight and air travel yet Aberdeen Airport has the fastest-growing passenger numbers in Scotland; public transport is the only option for many, but the majority are wedded to car use. Among Scottish cities Aberdeen car count is highest; Aberdeenshire has the highest rural area car usage; increasingly, Aberdeenshire residents drive to work in Aberdeen, exaggerating traffic bottlenecks.
Public spending cuts mean local and national governments face stark financial choices affecting resources for maintaining and enhancing transport infrastructures.
The days of cheap petrol have passed. Prices will continue to rise.
Bus fares are higher here than throughout Scotland.  Southbound buses are often of poor quality although local buses are of a high standard, and Aberdeen citizens, on average, are nearer bus stops than other Scottish cities' residents.
Bus use in Aberdeenshire can be problematic, but could be increased by driving to stops and transferring to buses – less stressful than car travel. Council cuts to services for the disabled and elderly have made travelling significantly more challenging for such socially-excluded groups.
What can we do?
There's general agreement that people should be encouraged to travel more sustainably. Cycling activity is increasing, although levels are lower than elsewhere in Scotland, and it needs to be encouraged as a healthy, environmentally-friendly activity.
Cycle pools, common in many European cities, could be created. Cycle routes to school, given priority, would provide more fun and health benefits for children than car travel. Cycle safety measures would need to be put in place, particularly at roundabouts, to make them less dangerous.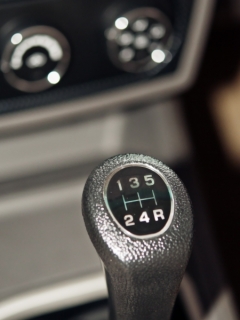 Park and ride schemes, particularly at Kingswells, are less successful than envisaged but remain a commuting option. Car-sharing, whilst becoming more common, is far from the norm. NESTRANS, responsible for planning and transport implementation, has suggested piloting car-share lanes.
Laurencekirk railway station has re-opened, but more stops are needed, possibly at Kittybrewster and Altens. The Haudagain roundabout obviously needs improving, with priority for cyclists, buses and car-sharing.
A new Bridge of Dee is needed – contribution to its cost from that area's large retailers might have been written into the conditions when planning consent was agreed. Any new development should prioritise cycles, buses and car-sharing.
Aberdeen is a fairly small city and walking should always be marketed as a healthy, cheap and quick transport option.
Traffic lights in pedestrian high-use areas should give priority to pedestrians. 20 mph restrictions have improved safety, although limits are regularly broken by a minority of drivers.
Offering flexible working hours is effective in reducing peak-time traffic levels. Salary benefits for those cycling or car-sharing could be introduced, with car pools for staff who have to drive during  work time. Working at home, for at least part of the week, is an option as is business conferencing rather than travelling to meetings. Both would reduce business costs.
it is well-documented that increased road space leads to increased traffic
Will the increased price of petrol reduce car use enough, or do we need to introduce road pricing, viewed as the single measure most likely to effect change to how we travel? The increased motoring costs would make drivers consider alternatives.
Aberdeen would almost certainly benefit, reducing the numbers moving to Aberdeenshire as extra travel costs outweigh housing cost savings.  It is a hot potato, however, and would be unpopular due to the high levels of car use locally. Few politicians would have the courage to suggest its introduction, despite being effective in reducing car  dependency.
We also need to identify new means of financing transport developments and to maintain the current deteriorating infrastructure. Road pricing could raise those funds.
Some planning decisions have encouraged car use. Union Square adjoins both bus and rail terminals but it has also provided increased parking opportunities.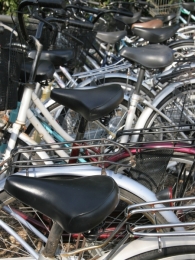 It has had a detrimental commercial effect on Union Street, George Street and Bon Accord Centre shops, all more accessible by bus.
The proposed Union Terrace development would increase city centre car parking availability, flying in the face of the need to reduce car travel and move towards more sustainable transport methods.
All measures have advocates and opponents. The Aberdeen Western Peripheral Route (AWPR) for example, highlights conflicting views and interests.  Newton Dee Village fought an effective campaign to stop the road encroaching on that community; Road Sense has successfully raised legal objections, forcing public inquiries, even if of limited scope.
The AWPR has both advantages and disadvantages. It would help take freight off Aberdeen's roads although significant volumes still have to come in and out of Aberdeen.
It would reduce travel times although there are other bottlenecks further south. It would reduce congestion at the Haudagain roundabout and Bridge of Dee, but it is well-documented that increased road space leads to increased traffic. Roads in general will become more congested.
The AWPR would help businesses. It will allow more people to live outside Aberdeen as it will be quicker, at least initially, to travel into Aberdeen but will lead to an increasingly-ageing city population.
Such demographic change will leave Aberdeen City Council with less money and greater demands on resources. An excellent deal has been negotiated in terms of local authorities' contributions, with the Scottish Government meeting 82% of costs. These, however, have already escalated and impending substantial expenditure cuts will leave less money in the overall pot.
The low level of rail freight uptake is a national scandal. Road freight transport's perceived flexibility sees it preferred.  Historically, there were conflicts with rail unions, who, however, are now keen for freight to move to rail. This will need increased public and private investment, less likely in a period of reduced public spending, although in terms of providing work and kick-starting the economy this option should not be ruled out. This also applies to the AWPR.
There would need to be contracts developed between the Freight Transport Association, the Road Haulage Association, rail companies, unions and government at all levels.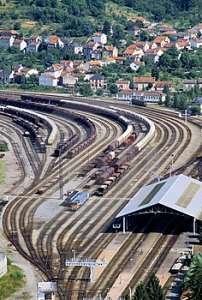 The replacement of the freight terminal by Union Square was a setback for future local rail freight capacity.

New freight facilities have been introduced at Craiginches and at Rathes Farm but this has not increased capacity. There are sea/rail links at Waterloo Quay and freight yards at Inverurie and Huntly. NESTRANS strategy states that development of new open-access freight terminals could be explored and if transferring freight to rail becomes reality, new depots would be needed.

Aberdeen harbour is an excellent freight facility and passenger transport gateway to Orkney and Shetland, with potential to expand both services. Currently five million tonnes of freight are exported through the harbour, but the loss of rail freight infrastructure in the station interchange area was a lost opportunity to link sea freight with rail.

We have to decide on our priorities.

Are we really concerned about climate change?

Can we move towards more community-based forms of travel from those currently privatised?

Do we want a more healthy society that walks and cycles more?

Can our business needs dovetail with our environmental needs?

Is it possible to think more holistically when making planning decisions?

Aberdeen Voice would welcome contributions to this debate.

Image credits:

RAILWAY JUNCTION © Davidmartyn | Dreamstime.com
CAR INTERIOR © Li Fang | Dreamstime.com
BICYCLE PARKING LOT © Chris Mccooey | Dreamstime.com
UTG DENBURN © Mike Shepherd