Carlo Pandian highlights the fact we Aberdonians are fortunate with regard to latest employment figures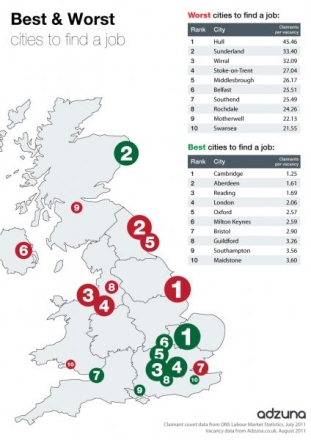 While the rest of Scotland suffers, Aberdeen is bucking the unemployment trend.
The
Office for National Statistics
released a new unemployment report this week that will no doubt trigger many a debate down the local pub.
The report highlights the national employment black-holes where job vacancies are scarce, numbers of benefit claimants are high, and opportunity is generally low.
Northern English cities and smaller Scottish and Welsh cities dominate the black hole list. Which poses the question: should job seekers in places like Hull & Motherwell be willing to up sticks and find employment in other more prosperous UK cities – or should they be grafting away in their local economies?
The good news for Aberdeen is – the city's employment market is currently flying.
The data from the Office for National Statistics has been cross-referenced with job search engine Adzuna to show that for every 1.6 employment benefit claimants in Aberdeen, there is 1 open vacancy. "Almost" enough jobs to go around for everyone in the city!
This is in no way representative of the rest of Scotland (or the British Isles for that matter), but in these dark economic times, the oil and gas industry appears to be keeping Aberdeen alive. Demand for engineers in the city is higher than ever, and Aberdeen's economy seems blissfully insulated from the economic turmoil other cities are experiencing.
The full set of job opportunity below can be seen in the infographic here.