Aberdeen Voice presents the first installment of a six part tragedy by  Jonathan Russell concerning the decimation of services for disabled people in Aberdeen and what we can do to reverse the destruction.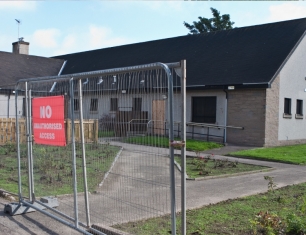 Services for people with disabilities have been a particular target in the cuts implemented by Aberdeen City Council. These have included loss of services through changes in eligibility criteria, the cutting of Classroom Assistants and Adult Learning provision, the closure of Day Centres  for the physically disabled and for those with a learning disability, and the closure of Alternative Day Community provision.
Given the over-spend that developed in Aberdeen Council in the last ten years, cuts were inevitable. However, some of these cuts have belied logic.
The development in Classroom Assistant provision had largely followed the cutting back in Special School provision. All across Scotland, in line with the Scottish Executive policy document 'Same as You', Day Centres had gradually been replaced by Alternative Day opportunities, with a particular emphasis on employment.
Ironically, now the cuts have come they are affecting the very services which were meant to be part of that alternative provision eg. Adult Literacy and Community Learning.
What follows highlights one crucial part of this target, the closure of the Community Placement Team which provided work, training and leisure activities for people with disabilities in the city.
In a damning report in 2008 into the Social Work Services of Aberdeen City Council one of the few teams that was commended for good social work practice and high outcomes was the Community Placement Team.
The Community Placement Team worked with 480 people with both learning and physical disabilities. In particular the CPT were involved in finding and creating work for disabled people, and training and leisure activities for those people, but importantly also providing a wider Social Work service for clients and their families.
The Social Work inspection evidenced the Community Placement Team as an example of good practice and stated:
"In 2006, 29% of adults with learning disabilities had employment opportunities compared with 16 % nationally. This was a major achievement by the service with the figure increasing from 17% in 2005.
"We met a group of people with learning disabilities who used CPT services. They spoke highly of the opportunities the Community Placement Team provided for employment, training and leisure pursuits."
Within two years the very managers who had been criticised and asked to take urgent action to improve relations and rebuild trust between staff and managers in the Social Work Inspection report, had – with the agreement of the council administration – closed down the Community Placement Team.  This has left many vulnerable people isolated, and in many cases their families also.
In the coming weeks, five further articles will be published, written by the ex-Team Leader of the then Community Placement Team, documenting what happened, and making suggestions for the future of services for people with disabilities in Aberdeen city.