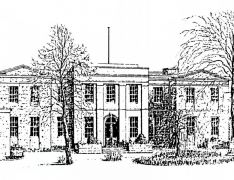 by

Jennifer Phillips.
Concerned parents of pupils at four city schools have launched a campaign against Aberdeen City Council's proposals to reconfigure secondary school provision which could see the closure of Harlaw Academy.
A parent forum involving Broomhill, Ferryhill and Kaimhill Primary Schools and Harlaw Academy –  the Harlaw Associated School Group or ASG – is leading the drive to keep the school open.
More than 250 parents attended a  meeting at Ferryhill Primary on 24th August  to voice their concerns. The meeting was also attended by representatives of Aberdeen City Council.
Another meeting is taking place at Harlaw Academy on September 15 from 6.30 to 8pm.
The council has launched a stakeholder engagement process on options for a number of  secondary schools in the city, including the merger of Harlaw and Hazlehead Academies. This could involve the closure of Harlaw and the widespread rezoning of pupils from feeder primaries to new or established secondary schools elsewhere in the city – Torry / Kincorth, Hazlehead and Aberdeen Grammar.
the school is achieving success year after year. Its academic results are better than the national average.
Sarah Reid, Chairwoman of Broomhill Parent Council, said: "Parents at all four schools have already voiced a variety of concerns about the implications of such a move. There are fears it could result in existing school communities becoming fragmented or disintegrating altogether.
"The school network in this part of the city works extremely well and we don't want to see that lost.
"There are also practical concerns such as pupils in Broomhill and Ferryhill potentially being rezoned to a new secondary south of the river and the difficult transport implications not to mention added congestion that would bring.
Murdo Maclean, Chair of Harlaw Parent Council, added: "We accept that changes are required but we feel the changes proposed by the Council are ill conceived and will have an adverse effect on education provision in the centre of Aberdeen.
"Harlaw is fully subscribed and has the highest placement request in the city – people want their children to go there. It consistently exceeds its predicted academic targets and has great links with the community.
"The initial meeting was very successful – parents were able to ask pertinent questions about the council's processes and rationale, and to get an understanding of the proposals.
"The meeting has provided us with great impetus as we plan the next phases of our campaign."
An HMI report for Harlaw Academy, just published, revealed that the school is achieving success year after year. Harlaw Academy's  academic results are better than the national average.