Craig Chisholm reviews Happy Mondays/Fat Cops at The Music Hall – 24th Oct.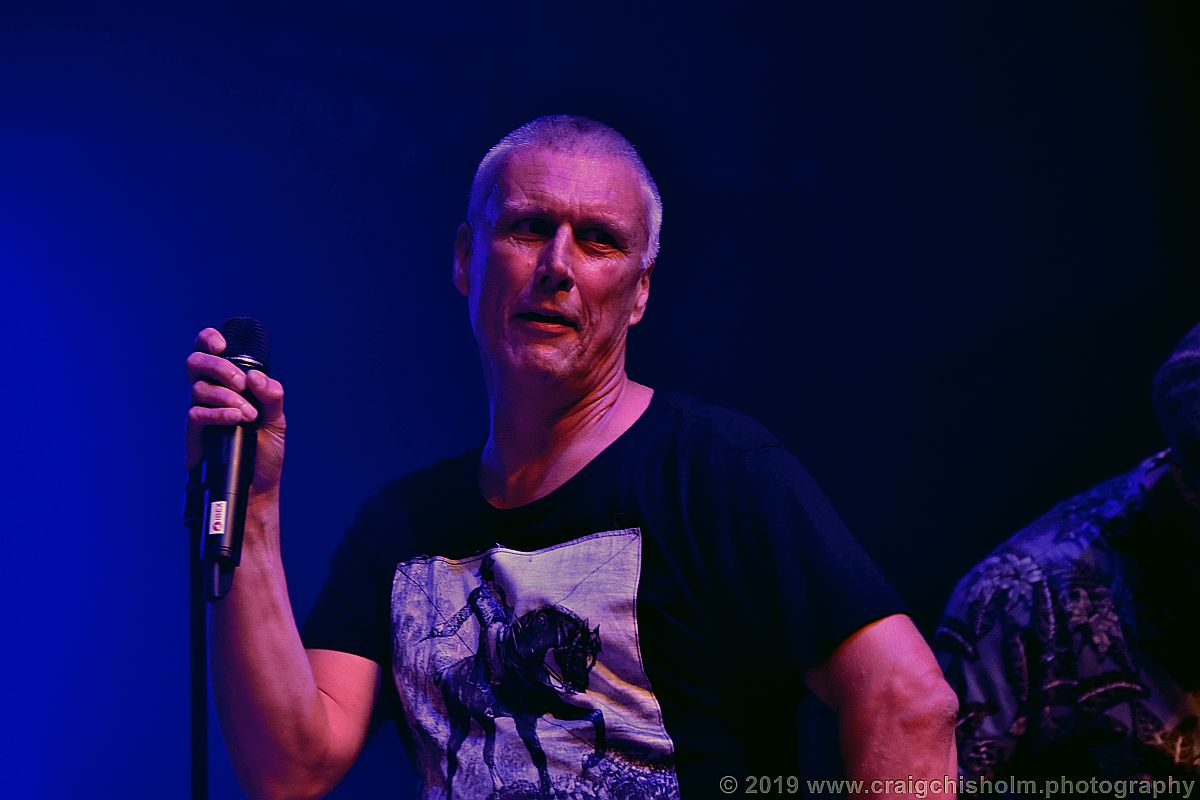 Madchester legends the Happy Mondays rolled back the years and brought the spirit of baggy and the halcyon days of the Hacienda Club to the Music Hall in an enjoyable and entertaining set.
The evening's mood was set with an interesting set by support act, Fat Cops.
Their name may not be familiar but some of their faces were – comedian Al Murray was on drums and the guitarist, Bobby Bluebell, is the writer of Scottish pop classic and number 1 hit "Young at Heart" by The Bluebells.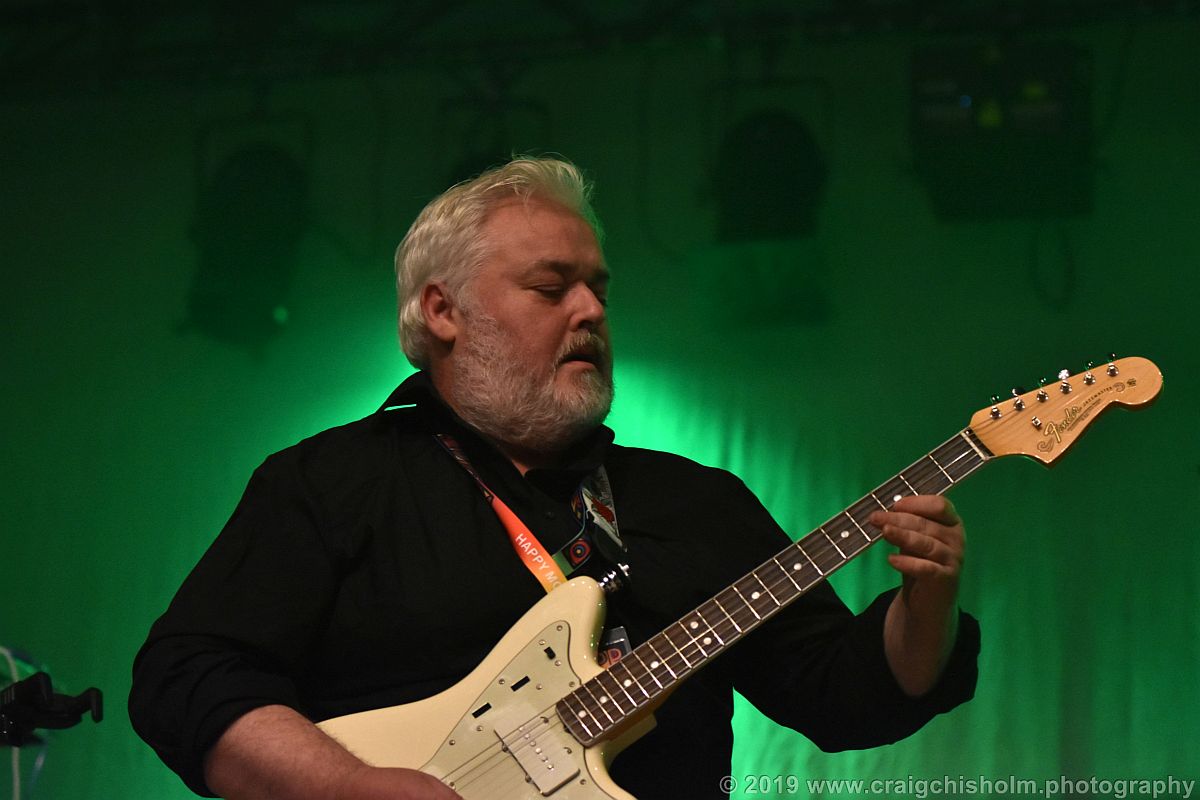 And, just to add to the surreal line up, the keyboard player is originally from Huntly. Oh, and he and happens to be married to Harry Potter author JK Rowling.
Fortunately, their music is decent enough to fend off any accusations of a mid-life crises. Their blend of funk, rock, soul and dance music is catchy and memorable.
Tracks such as 'Rock Star', 'Dehydrated' and 'Hot Tub' quickly draw a healthy crowd through from the bar and earn themselves a few new fans in the process.
With the house lights dimmed and thumping dance music playing in the half hour after Fat Cops leave the stage, the atmosphere for Happy Mondays is reaching boiling point by the time Happy Mondays come on.
Bounding to the lip of the stage and engaging in his signature "freaky dancing", Bez is the undisputed star of the show.
Not quite as svelte as he used to be, he still manages to dance non-stop throughout the set whilst engaging with the crowd – whether posing for photos wearing a bucket hat that has been thrown on stage or reaching up to the balcony to shake hands with punters.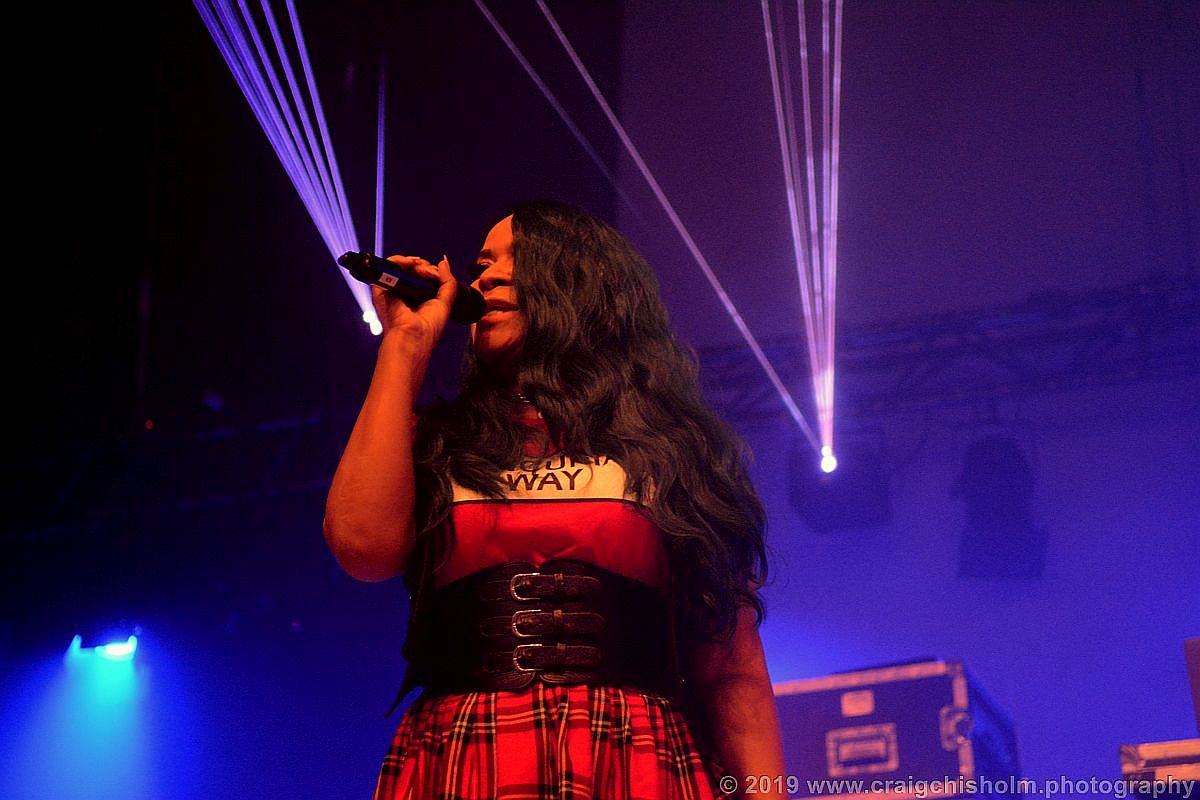 Lead vocalist, Shaun Ryder, is much less animated but still as compelling as ever.
Hidden behind dark sunglasses and a baseball cap he's a lot more enigmatic. However, his between song banter is casual and relaxed – although he seems to be constantly looking to a video prompter for lyrics and to find out what song is next.
His voice may not be as it once was but he still has that star quality.
The rest of the band, including Shaun's brother Paul on bass, is tight, with original backing singer Rowetta making up for any slight misgivings in Shaun's vocals through her powerful performance.
The set list is comprehensive and trawls through the Mondays classic catalogue – 'Dennis and Lois', 'Kinky Afro', '24 Hour Party People' and 'Loose Fit' are all given an airing.
Undisputed highlights, however, are 'Step On', 'Hallelujah' and a banging 'Wrote for Luck'.
A great performance by a great band who, despite their well-documented years of excess, still have the energy and enthusiasm to get the crowd excited.