Referendums, deer culls, employers telling employees how to vote, services cuts, classroom assistants under threat.  Old Susannah cuts to the heart of the matter and ponders upcoming Lord Provost parties.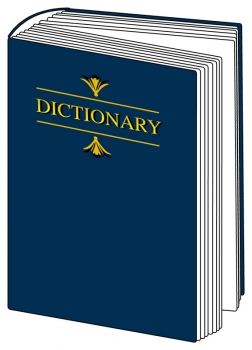 Tally Ho!  It's been a boring week in Aberdeen; referendums, deer culls, habitation destruction and other criminal activity notwithstanding.  I will write a column over the weekend once a few conditions have hopefully been met.
First, I need to find something important and local to write about, and second – I must find an outfit to wear for the Lord Provost's upcoming parties.  I'll need everything from some evening gowns to designer jeans for the nearly £28,000 worth of partying just approved by the 'Lord Provost Sub Committee' – and that's on top of the £4,000 party to launch his £9,000 portrait. I am sure my invitations will arrive shortly.
At the time of writing it is not clear whether residents of a home for people with paralysis issues are still being told not to drink too much fluid at night and buy rubber mattresses, as their overnight on-site assistants are no longer affordable.  Perhaps Lord Provost Stephen will invite some of them to one of his little get-togethers.
Hopefully my party invitatins from the Lord Provost  won't arrive as late as the bundles of postal votes which showed up too late to be counted in the aforementioned referendum.  Hard luck, eh?  Kind of reminds me of when I personally handed in 63 individual postcards protesting the deer cull to the city's Town House – only to get a letter from Valerie Watts saying she'd had a total of less than 40 from all sources.  But it would be wrong to mention that, or the deer cull.
Unfortunately national media are about to cover the cull, with one reporter telling me this tree planting/deer cull is 'bizarre'.  Clearly only Aileen HoMalone (newly crowned queen of the Lib Dems – not counting Nick Clegg), Pete Leonard and Ian Tallboys can understand the importance of ripping up existing habitat to expose industrial waste and rocks on which to plant trees that can't possibly thrive.  The rest of us are thick.
Being busy with the important business of buying new outfits for all the upcoming Lord Provost events means there's no time for a column just yet, but don't despair  – the link below will take you to a spread sheet you can download to keep as a little gift.  This shows how our favourite councillors have voted over Union Terrace Gardens and culling deer – with plenty of room for you to fill in the results of your favourite votes as well.
This may be a handly little reminder when it comes time to vote of who is dynamic, forward-thinking and so on.
Here is the link:  http://oldsusannahsjournal.yolasite.com/
You will also find an additional present with this spread sheet – Old Susannah has made her own portrait of the Lord Provost, complete with wife and glamorous security guard.  I would be happy to sell it for less than £9,000, and rather than holding a £4,000 drinks party to celebrate my artwork, I'd happily go down to BrewDog for a pint instead.
So that's it for now – more in a few days, if I can find some subject matter.  Cheerio!