With thanks to Kieran Booth.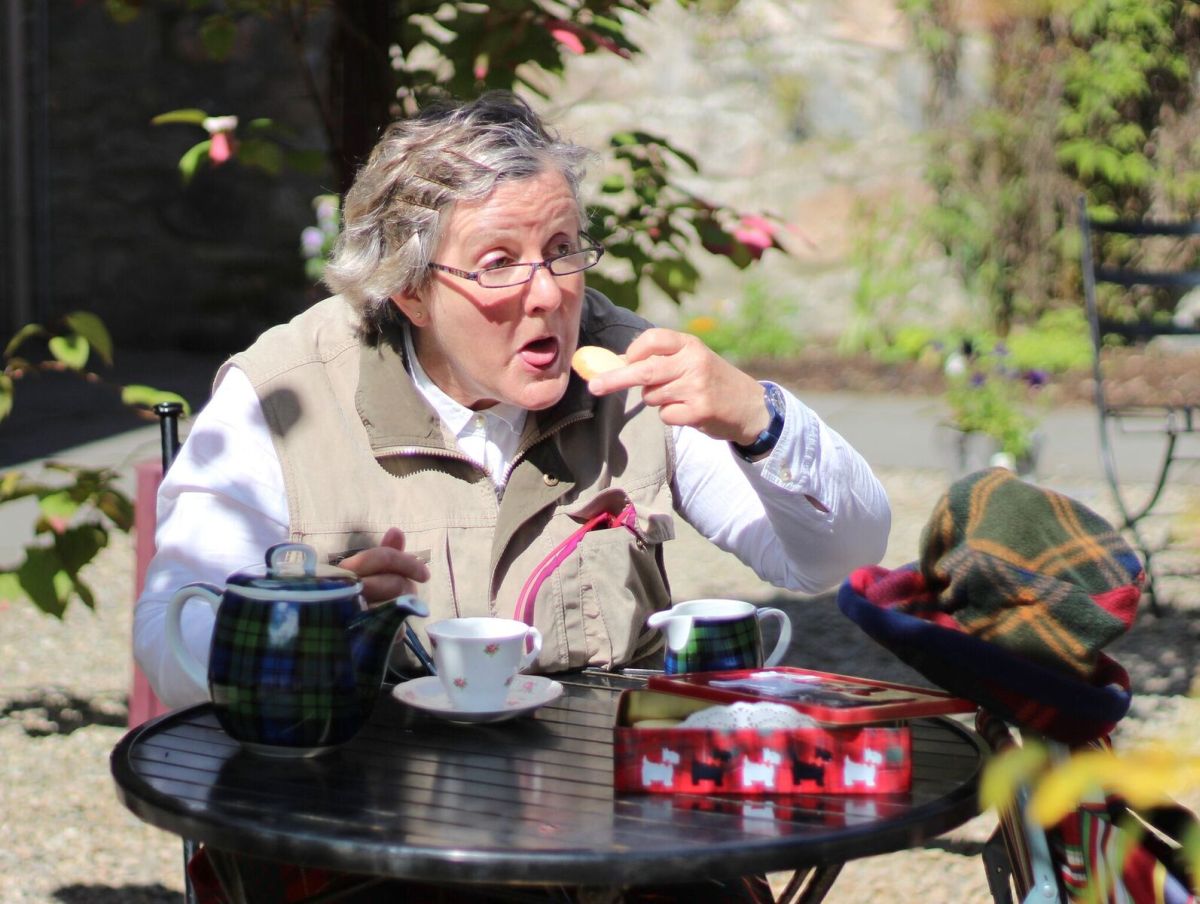 Following her hit 2015 show, Miss Myrtle Throgmorton OBE (pending) is returning to the 2017 Edinburgh Fringe with a brand new production.
The critics, in 2015, stayed away but the audience came in droves and through word of mouth, a brief stint with the Really Terrible Orchestra and some energetic flyering, the show was sold out most nights – and everyone had a hoot! ["Very, very funny" – STV]
So the game old trout, ancient heckler and exuberant enthusiast for all things Scottish, is back, Stuffed and Mounted, mad-rabbiting on about the delights of a long life – giddy aunts, Burns, beards, Creamola Foam, Zimmer Zumba and much more.
Myrtle is created by former BBC Comedy producer Jennie Campbell / Chalmers, and has been developed over many years although Jennie admits that the original bag-for-life is now, worryingly, more 'ego' than 'alter'. Since her Fringe debut, Miss Throgmorton has been making appearances across the North East of Scotland at charity gigs, Burns Suppers and two sell-out runs at the Haddo Arts Festival.
Myrtle's accumulated years are off-set by the youthful vigour of baritone, Colin Brockie and pianist, Richard Bailey who join her for the three-week run at the Fringe. The production could also be unique on the 2017 Festival as the cast and crew all come from rural Aberdeenshire: Colin from Ellon, Richard from Udny, and Jennie, Kieran and Mary from Barthol Chapel.
Myrtle is still chairman of the Surrey Association for Lonely, Misplaced Or Non-Domiciled Scots [ALEX] but has been rusticated from her sheltered housing scheme [a minor misunderstanding over a game of sardines with her friend Midriff Bulge] and now lives as the permanent resident in a once–grand hotel.
The audience will be her 'fellow diners' and much conversation and banter will ensue as she shares her opinion on pretty much everything [advanced age is so liberating], punctuated by live and original music from Richard, some 'proper' singing from Colin and a little nifty hip work from Myrtle herself.
Once again, every show will end with a surprise guest joining Myrtle for cheery chat over the coffee and mints. The audience is completely unaware who the guest will be – indeed Myrtle herself may not be entirely up to speed until just before the off.
2015 guests included Rory Bremner, Arnold Brown, Lieven Schiere and Alan Cumming.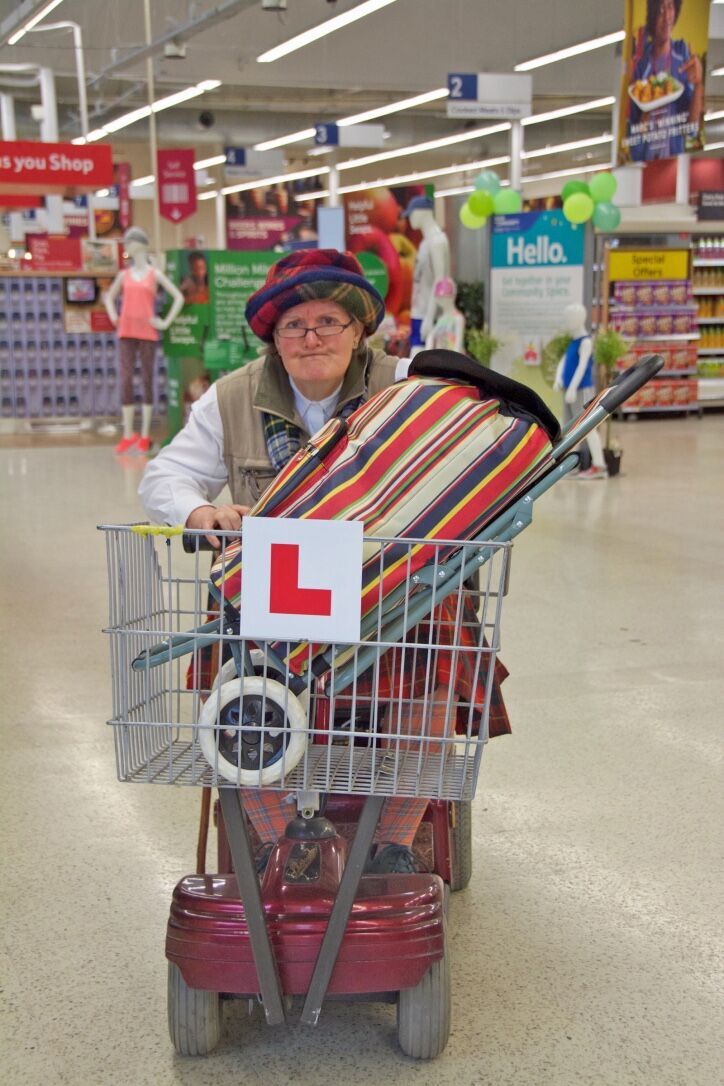 It could be a TV celebrity, an acclaimed author, the face of a familiar radio voice, a rising star, an unknown character with a story to tell, someone with a great, undiscovered show or the joker from the café on the corner… A truly potluck surprise, in the spirit of the Fringe, and every one a guaranteed delight!
After a brief career as a London lawyer, and a briefer one cleaning houses, Jennie Campbell joined BBC Radio Comedy as a producer of such programmes as Week Ending, The News Quiz and The Edinburgh Festival Compilations, scouting the Fringe in the 80s for hungry new young talent.
On moving to Scotland, she switched from satirical news to the real thing and has been variously a radio presenter [Newsweek Scotland], news and current affairs producer, director of theatre, opera and musicals, drama teacher, arts organizer, serial committee member and session clerk.
With Myrtle Throgmorton, Jennie makes a long overdue return to her comedy roots.
Venue: Mint Studio | Greenside @ Infirmary St. [Venue 236]
Dates: 4th – 26th August [not Sundays]
Time: 18.25 [55 mins]
Tickets: £10/£9/£5
Box Office: edfringe.com / 0131 618 0758
Website: www.myrtleproductions.com
Facebook: www.facebook.com/myrtlethrog
Twitter: www.twitter.com/myrtlethrog (@myrtlethrog)
Comments enabled – see comments box below. Note, all comments will be moderated.