Craig Chisholm reviews The Slow Readers Club at the Lemon Tree, Aberdeen.
The Slow Readers Club made a long overdue trip to Aberdeen Lemon Tree in support of their latest Top 40 album, Knowledge Freedom Power.
From start to finish, the band put on an impressive and energetic show that had the entire audience captivated.
The Manchester band opened with the new album's first track, Modernise, which set the tone for the rest of the performance.
The band's unique blend of indie rock and electronic music was on full display, and their sound filled the venue with a powerful energy that kept the audience engaged throughout the night.
Lead singer Aaron Starkie's powerful vocals were a standout feature of the show, as he effortlessly belted out the band's lyrics with passion and emotion. The other members of the band were equally impressive, with their tight musicianship and expertly executed arrangements.
The setlist included some of the band's biggest hits, such as Plant the Seed and On the TV, as well as some newer material that showcased their evolving sound. Aaron Starkie also engaged with the crowd, creating an inclusive and celebratory atmosphere.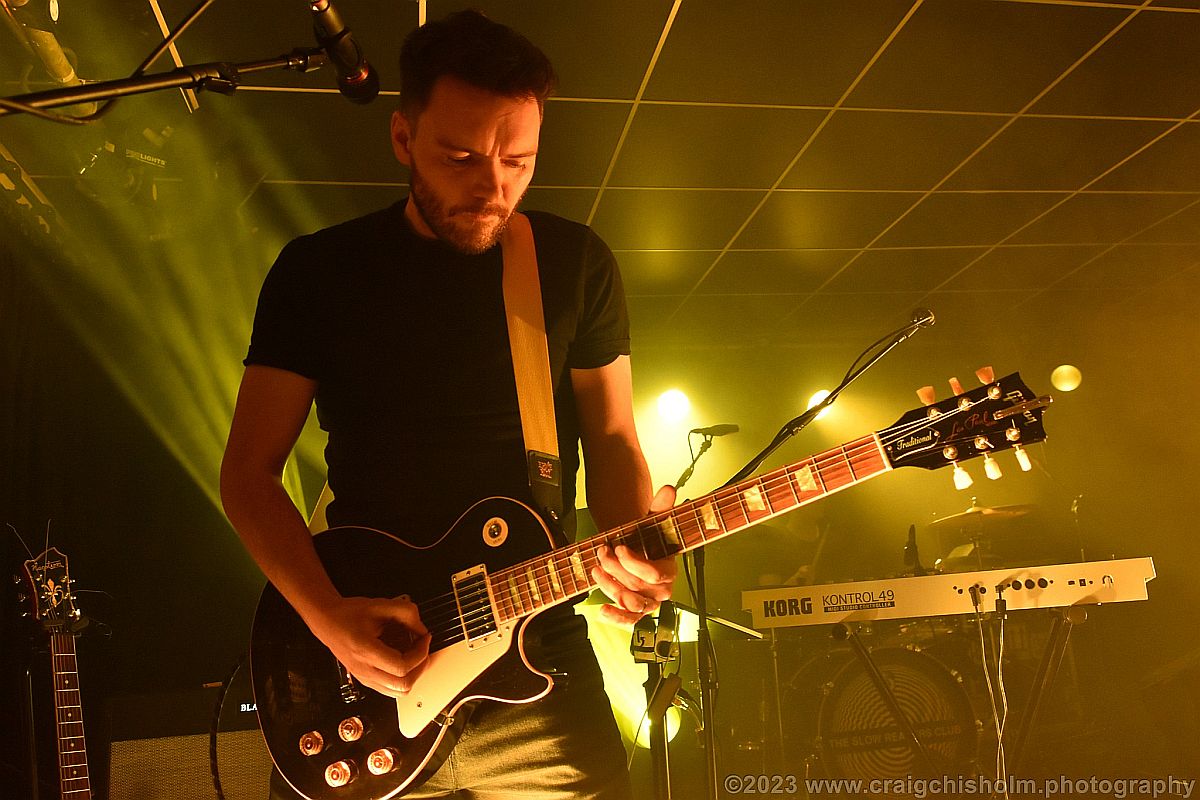 The lighting and stage design complemented the music perfectly, creating a visually stunning show that was both immersive and engaging. The sound quality was also excellent, with every instrument and vocal perfectly balanced.
Overall, The Slow Readers Club put on an outstanding performance at the Aberdeen Lemon Tree. They delivered an impressive show that was both sonically and visually captivating, leaving the audience wanting more.
Anyone who enjoys indie rock or electronic music should definitely make an effort to see this band live, especially when they support indie legends the Pixies in select UK dates.
Set List:
Modernise
Fool For Your Philosophy
All I Hear
The Greatest Escape
The Wait
How Could You Know
Plant the Seed
Everything I Own
Forever in Your Debt
Jericho
Afterlife
You Opened Up My Heart
Lay Your Troubles on Me
On The TV
Feet on Fire
Encore:
I Saw a Ghost
Wanted Much More
Knowledge Freedom Power
Lunatic