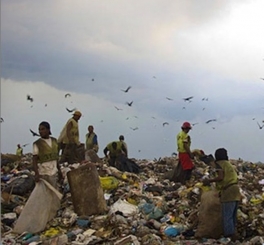 With thanks to
Alison Cram.
Next week you have the chance to catch a screening of two powerful, and ultimately life-affirming, films that capture the strength and dignity of the individual human spirit.
The film screenings have been organised by the Aberdeen Group of Amnesty International, in collaboration with the Belmont Cinema.
On Monday 18th February (at 6.00pm) you can see the documentary film Waste Land.
Filmed over nearly three years, Waste Land follows renowned artist Vik Muniz from Brooklyn to his native Brazil to work with the "catadores" – people who pick recyclable materials from the world's largest rubbish dump, Jardim Gramacho, just outside Rio de Janeiro.
Muniz's collaborative project with the catadores, as they create photographic images of themselves out of garbage, reveals both the spirit and dignity of the people and the power of art to express their plight.
Waste Land was the winner of the Amnesty International Human Rights Film Award 2010 and of the Audience Award for Best World Cinema Documentary Sundance Film Festival 2010.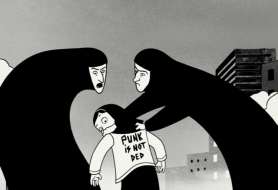 On
Thursday 21st February
(also at 6.00pm) is another chance to see
Persepolis
– a beautiful animated film version of Marjane Satrapi's graphic novel about growing up in Iran, as the country moves from the Shah's regime to fundamentalist Islamic state.
Events are seen through the eyes of Marjane herself, a rebellious teenager, who chafes against her lack of freedom and expression.
"When I tell people it's a lo-fi animation, largely in black-and-white, about Iran, they put their heads in their hands and make a low groaning sound. But I've seen those same people bounce happily out of the cinema after seeing it as if they had had some sort of caffeine injection." – Peter Bradshaw, Film Critic, The Guardian, April 2008
The Group will also have a small stall in the cinema lobby prior to each film, so if you want to ask any questions about what we do or find out more about Amnesty International, now's your chance!
So in the chilly days of February, why not treat yourself to a thought-provoking and inspiring trip to the cinema?
Tickets for films can be booked in advance through the Aberdeen Amnesty Group.  To book a ticket for Waste Land, please e-mail: alisoncram@madasafish.com.  To book a ticket for Persepolis, please e-mail doughaywood@yahoo.co.uk.
Comments enabled – see comments box below. Note, all comments will be moderated.