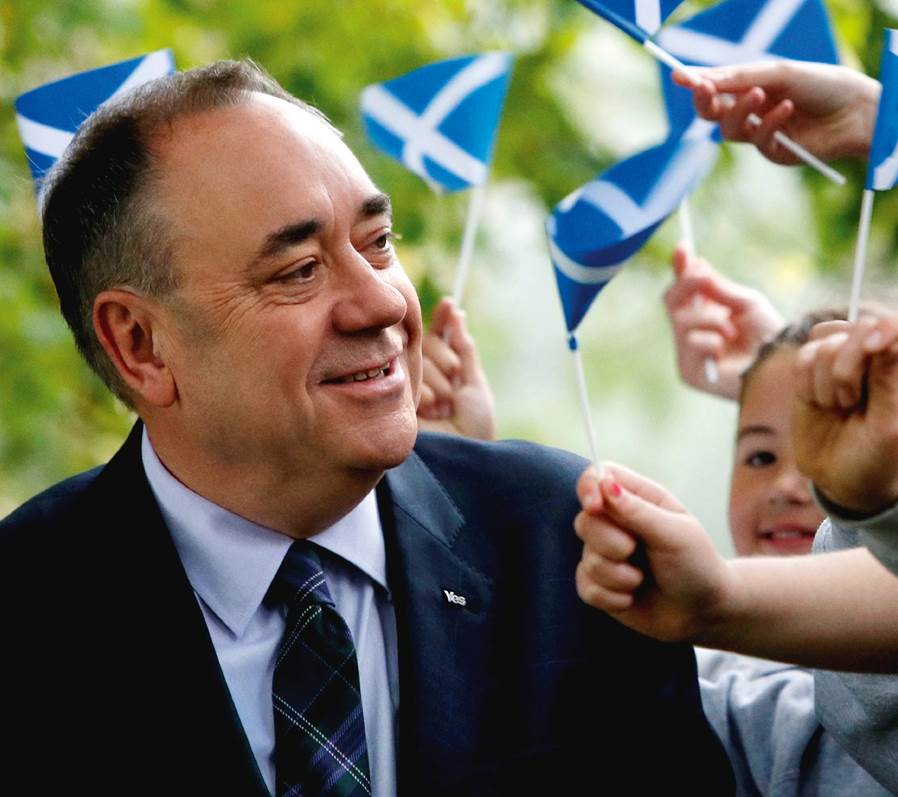 With thanks to Tom Collins, Press Officer, Rt. Hon. Alex Salmond MP MSP
Alex Salmond MSP (Aberdeenshire East) MP (Gordon) has welcomed the latest official figures showing a huge decrease in crime across Aberdeenshire and Scotland.
New official statistics show that recorded crimes of handling an offensive weapon, including knife crimes, in Aberdeenshire have fallen by 64 per cent since 2006-07.
This has contributed to a fall in overall recorded crime levels across Scotland to a 41 year low.
Since the SNP came to power, an additional 1,000 police officers have been delivered, as well as enforcing legislation, the No Knives, Better Lives campaign is educating young people about the risks and consequences of carrying a knife.
Between 2006-07 and 2013-14 the number of young people under 19 convicted of handling an offensive weapon fell by 80 per cent – from 812 to 165.
Commenting, Mr Salmond said:
"I very much welcome this substantial fall in the handling of offensive weapons. Communities in Aberdeenshire along with the rest of Scotland can feel safer knowing that there are now fewer weapons and more police on our streets.
"Crime has fallen for eight years in a row, which is testament to the SNP Government's record in office.
"In particular, the work of the Violence Reduction Unit and the No Knives, Better Lives campaign have made a substantial contribution to this reduction in offensive weapons crimes.
"It is important that we continue to educate young people about the serious consequences of carrying knives to ensure this welcome trend continues."
Comments enabled – see comments box below. Note, all comments will be moderated.
[Aberdeen Voice accepts and welcomes contributions from all sides/angles pertaining to any issue. Views and opinions expressed in any article are entirely those of the writer/contributor, and inclusion in our publication does not constitute support or endorsement of these by Aberdeen Voice as an organisation or any of its team members.]