A group of Aberdeen FC Fans have launched a new initiative to reward clubs and prominent figures in Scottish football who have called for sporting integrity to be upheld in the face of mounting pressure from the sport's governing bodies for an unsavoury compromise.  Fred Wilkinson writes.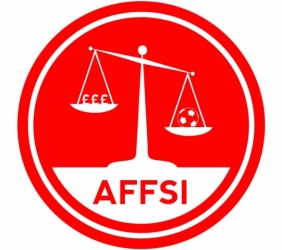 Aberdeen Fans For Sporting Integrity snowballed rapidly, sparked by a suggestion posted on the Aberdeen-Mad fans message board by forum regular Joe Whimster on Wednesday 4th July.
This followed the announcement earlier in the day that Scottish Premier League clubs had voted overwhelmingly not to admit Charles Green's Newco to the top flight.
Joe's proposal was initially to raise £200 to be offered as a gift to Raith Rovers in acknowledgement of their club chairman Turnbull Hutton's firm public stance against allowing Newco to 'parachute' into the First Division.
This figure was to be gifted in the form of sponsorship towards the cost of a player's strip over the coming season.
It was envisaged that any spin off from the gesture, in addition to fostering goodwill, might stretch to acknowledgement of the group's support in the Raith Rovers match programme, and a donation to charity.
However, within a mere 36 hours of the group deciding on a name, more than 70 fans had pledged their support and over £750 collected, prompting calls to acknowledge other SFL clubs which have resolved publicly to champion sporting integrity above self interest. At the time of writing, more than £1200 has been collected.
Joe told Aberdeen Voice:
"We have confirmed with Raith that we'll sponsor their mascot.  I got an email yesterday from Roary Rover himself (well, the guy in the costume) thanking us and praising our position. 
"They have been overwhelmed with the support received from fans across the SPL, specifically Aberdeen fans and it seems they have picked up a considerable financial boost from various contributions.
 "We have also confirmed with Clyde that we will cover a home and away top at a cost of £150
"I was hugely impressed by the communication from Clyde. They are extremely grateful of the support we've shown. I am still waiting to hear back from other clubs"
At a time where Scottish football fans in general, Aberdeen fans more than most, have been accused of being driven by 'hatred' and 'bloodlust' towards Rangers, it is refreshing to see such a positive initiative associated with Aberdeen FC take shape with such momentum and decisiveness, engendering friendship and respect between clubs and boosting charity into the bargain.
As Joe explains:
"I think any remaining funds at the end of our endeavours should go to
the anti-bullying charity, Beat Bullying"
http://www.beatbullying.org/.
"I have also asked Aberdeen FC for information with regards to any community based projects that are currently in need of funds
"As it stands then, we have a balance of £850.  Some of that will certainly go towards sponsorship packages at other clubs but it will already leave a healthy balance for a Beat Bullying donation."
It is hoped that the clubs which are offered support in recognition of their sense of fair play will return the gesture by highlighting Beat Bullying or donating items to be raffled in favour of the charity.
See links below for more information on Aberdeen Fans For Sporting Integrity and how you can contribute.
Blog –  http://aberdeenfansforsportingintegrity.blogspot.co.uk/
Email – aberdeenfans4sportingintegrity@gmail.com.
Comments enabled. Note All comments will be moderated.