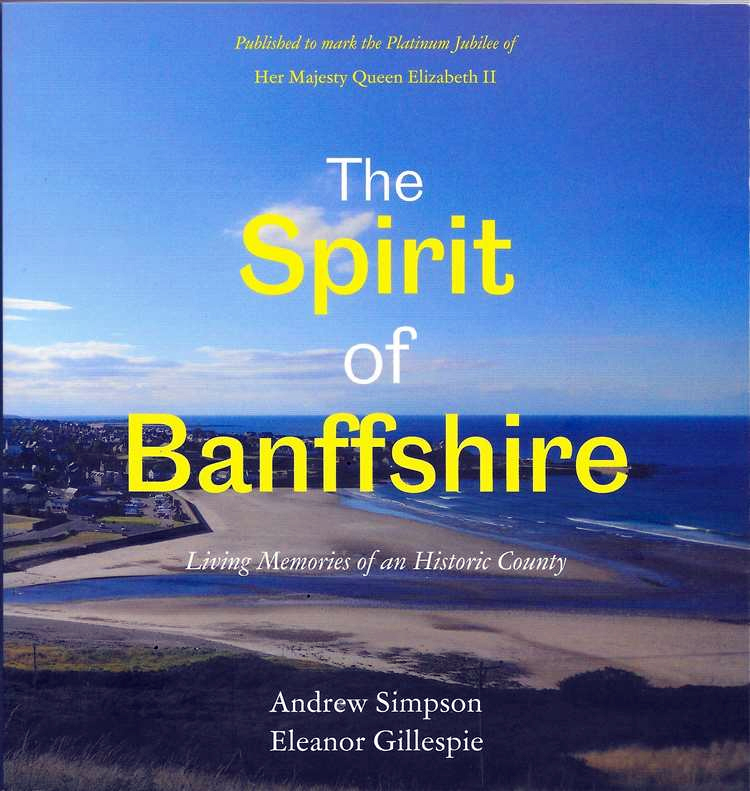 Duncan Harley reviews 'The Spirit of Banffshire'.
I think it was filmmaker Tom Weir who said that in order to have a future, we also need to have a past. He went on to say that the task of recording the best of Scottish history shouldn't be made too easy.
After all there were lots of false prophets and folk with political agendas.
But Tom, bless his soul, was only partially correct. The preservation of the best of Scotland can be made really easy.
You just need to throw open the barn doors and invite people to contribute their memories for all to see. And that is exactly what the Banffshire Memories Project has done.
A year or so ago, Andrew Simpson – Lord Lieutenant of Banffshire – sent out a call for stories about historic Banffshire and a shedload of tales flooded his inbox.
Compiled from these stories, in essence this is a book with around one hundred and fifty authors which is a dangerous game if ever there was one. But, unusually for such an ask, the finished product delivers pretty much what it says on the tin.
Compiled especially for the Queen's Platinum Jubilee the book celebrates the history and records the memories of ordinary folk who live and work in what is nowadays termed 'Historic Banffshire'.
Nowadays in the hands of Moray and Aberdeenshire councils the old county boundaries may have gone, but the memories persist and the spirit of the old county lives on in the hearts of many residents to this day.
Spurred on by editors Andrew Simpson and Eleanor Gillespie, the project has enabled more than a hundred local authors to make it into print; many for the first time ever.
Now at this point I have to declare an interest since the volume includes a couple of my stories. But, in essence, my contribution is just a few paragraphs amongst a mass of tales penned by folk who maybe never imagined such celebrity.
First up is Nan Morrison who recalls watching the 1953 Coronation on a 12-inch black and white television.
"It had a lasting impression on all of us" she writes.
Helen Lyon recalls how Coronation Day in Aberchirder was a public holiday and how folk wrapped up in bonnets and scarves to watch the parade of floats which went around the town.
It was a wet and windy day and she writes that "some of the outdoor events were moved into the Memorial Hall" and that the schoolchildren got souvenir pencils and mugs.
But its not all about the Coronation. There are memories from wartime and schooldays.
Tarlair art deco swimming pool gets a mention, courtesy of Nan Morrison, and Ann Dean writes about Scalan.
Now, I knew, or thought I knew the history of Scalan. But Ann's tale is not about the training of priests. It centres around the tale of Sandy Matheson. He worked the place until 1981 and is remembered as perhaps the last Tomintoul link with hand sowing, reaping and stooking.
I could go on. But in the big scheme of things, this is a must have book for anyone even remotely interested in the local history of North East Scotland.
Co-edited with Eleanor Gillespie, Andrew's book marks the Platinum Jubilee of Her Majesty the Queen with profits being donated to charities associated with those members of the Royal Family who have visited Banffshire over the past seventy years.
Highly recommended. Five stars. Eminently readable.
Fully illustrated (197pp) , The Spirit of Banffshire is available by emailing: Banffshirememories@gmail.com (£12 plus £2.50 p&p)
And from the Banffshire Field Club website @ https://banffshirefieldclub.org.uk/
ISBN: 9781800686670